Euro area CPI shoots past forecasts in October, energy main culprit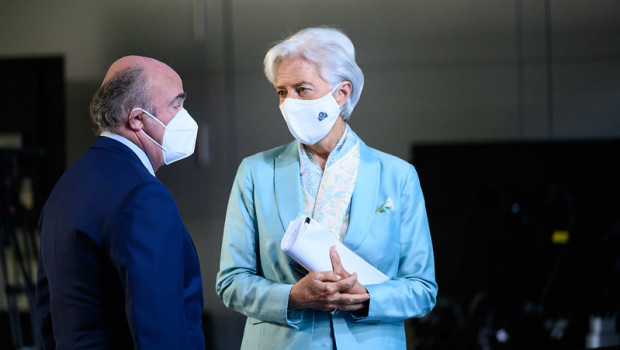 The cost of living in the Eurozone jumped past economists' forecasts in October on the back of nearly across-the-board gains in prices.
According to Eurostat, in seasonally adjusted terms, the euro area's consumer price index increased at a month-on-month pace of 0.8%, pushing the annual rate of increase from 3.4% for September to 4.1% in October.
Economists had penciled-in a relatively more moderate rise to 3.7%.
Energy prices were the main culprit, jumping by 5.5% on the month, which took their annual rate of increase to 23.5%.
All other categories of goods registered month-on-month increases except for non-energy industrial goods, where they increased by 0.8%, and services, which were flat.
Among the larger economies of the euro area, and in year-on-year terms, prices accelerated by the most in Belgium, Spain, Ireland and Greece and in Italy by the least.
In response, as of 0930 BST euro/dollar had weakened 0.27% to 1.1649, even as the yield on the benchmark 10-year Bund rose by three basis points to -0.102%.
The yield on similarly-dated Spanish debt meanwhile was up seven basis points to 0.591%, that on 10-year Italian BTPs by 12 basis points to 1.158% and that on 10-year Greek bonds by two basis points to 1.296%.