ECB set to tighten gradually while keeping options open, Lagarde says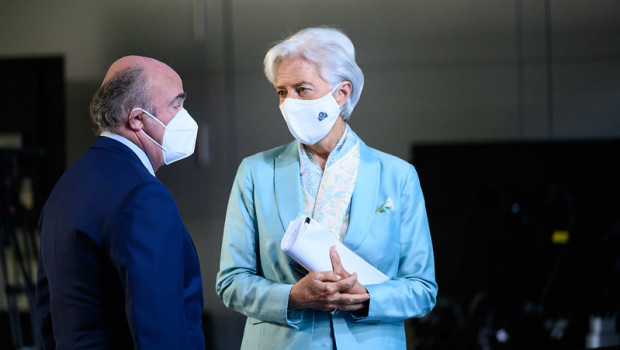 The European Central Bank will start raising interest rates gradually when the governing council met during the following month, Christine Lagarde said.
In remarks prepared for a speech at the ECB Forum in Sintra, Portugal, Lagarde also said that the central bank's would tighten gradually and maintain optionality.
"Given the uncertainty we still face, the pace of interest rate normalisation cannot be defined ex ante," she added.
"This means moving gradually if there is uncertainty about the outlook, but with the option to act decisively on any deterioration in medium-term inflation, especially if there are signs of a de-anchoring of inflation expectations."
A new tool aimed at avoiding wider interest rate spreads between the public debt of its various members, beyond what was justified economic fundamentals, would be designed so as to preserve the "impetus" towards sound finances by national governments, she added.
The new tool to fight against so-called fragmentation risks was expected to be unveiled in July.
Lagrade identified two main drivers of inflation in the euro area.
The first were the global supply chain disruptions together with "surging" global demand for industrial goods.
In turn, the impact of those two factors was being amplified by the war in Ukraine.
"The current levels of food and industrial goods inflation have not been seen since the mid-1980s," she said.
"And the increase in the relative price of energy in recent months is much higher than the individual spikes that occurred in the 1970s."
The second driver of inflation was the recovery of internal demand in the euro area as the economy reopened after the pandemic.
On the outlook for economic growth in the euro area, the central banker explained that domestic buffers against the possible loss of momentum meant the ECB was still expecting "positive growth rates".
But she conceded that there were risks.
Indeed, the monetary authority had "markedly" revised down its forecasts for growth over the next two years.