ECB rules out using eurozone debt crisis tool for Covid-19 - reports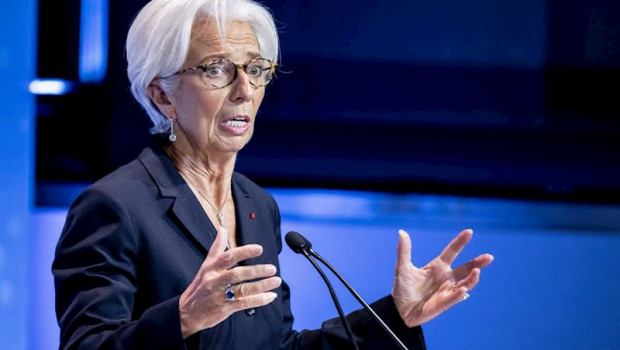 The European Central Bank has reportedly ruled out using the emergency Outright Monetary Transactions scheme to tackle the economic fallout from the coronavirus outbreak.
The OMT was designed at the height of the eurozone crisis and allows the central bank to make unlimited purchases of a particular country's debt.
In the end, the scheme was not used, but some officials in Brussels and at the central bank itself are reportedly keen for the scheme to be used in the latest crisis, according to Reuters.
The ECB has declined to comment on the speculation. But quoting two unnamed sources, Reuters said it has already been ruled out.
"The shock we face now is nothing like what OMT was designed for," Reuters quoted a source as saying. "It's not appropriate in the current circumstances."
The ECB has already announced a €750bn asset-purchase package to tackle the outbreak, known as the Pandemic Emergency Purchase Programme. The scheme, which is already up and running, has fewer conditions that OMT, which requires countries to adopt significant economic adjustment programmes, and is more flexible.
The ECB also decided overnight to drop a self-imposed cap on how many bonds it can buy from a member state.
OMT was also designed for a duration for three years, Reuters said, while the PEPP bonds will stay on the ECB's balance sheet indefinitely.
ECB president Christine Lagarde was initially criticised for her handling of the crisis, but last week tweeted: "Extraordinary times require extraordinary action. There are no limits to our commitment to the euro. We are determined to use the full potential of our tools, within our mandate."