Chinese narrow money supply shrinks in April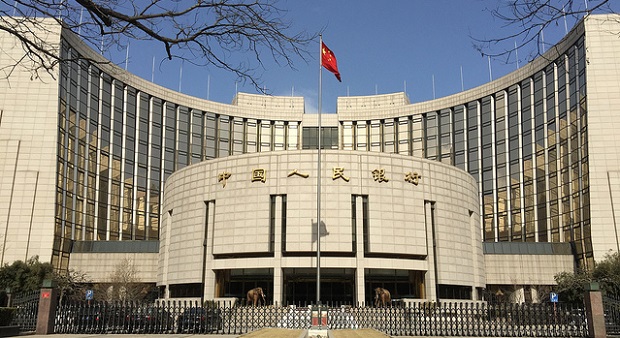 China's money supply growth slowed quickly last month as economic authorities tightened monetary and fiscal policy.
The annual rate of growth in so-called 'narrow' money supply, denoted as M1, slowed from 7.1% in March to 6.2% for April.
"Chinese officials loosened conditions fast when the pandemic hit last year, but they took the punch bowl away in the second half, and these figures provide more evidence that is feeding through quickly," said Freya Beamish, chief Asia economist at Pantheon Macroeconomics.
In comparison to month before meanwhile, M1 shrank by 0.5%, following four consecutive monthly gains of "just" 0.2%.
Beamish also pointed the finger at the sluggish start to the year for local government bond issuance as a further drag on M1 growth.
"Something has got to give, and we suspect that local government bond issuance will soon have to pick up, though that will push up yields," she added.
New yuan loans extended by lenders meanwhile experienced a "significant" drop from 1.84trn renminbi in March to 1.62trn renminbi in April.
Aggregate financing, the widest measure of lending in the Chinese economy, fell from 2.73trn RMB to 1.47trn RMB (consensus: 1.6trn RMB).
Beamish forecast that year-on-year growth in M2 money supply would be steady at around 9.0% in coming months, which would be below the government's target for 10%.
Nevertheless, she also said that new loans for households had in fact reverted to trend while those for corporates had fallen below trend but only after several months of above-trend borrowing.