China's services sector sees only marginal recovery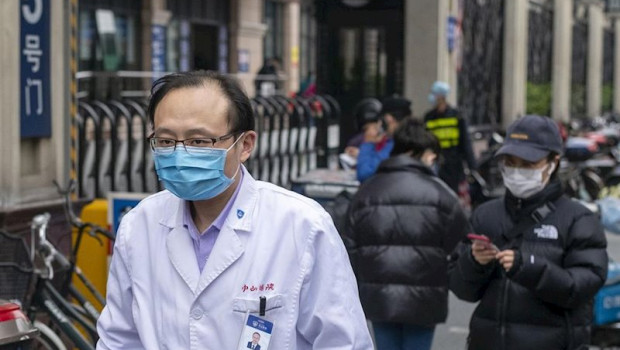 China's crucial services sector recovered only marginally in March after tumbling to record lows in February, data published on Friday showed.
The seasonally-adjusted headline Caixin China Business Activity Index was 43.0 in March, a significant improvement on February's record low of 26.5 and above consensus for 39.0.
However, the figure still remained firmly below the neutral 50.0 mark, despite the lifting of Covid-19 restrictions, and the sector continued to face "challenging conditions", Caixin found.
Employment fell at the quickest pace on record. Confidence improved on February's record low, but was still the second-weakest reading in the survey's history, and there was a further reduction in total new business.
Zhengsheng Zhong, chairman and chief executives at CEBM Group, said in a note accompanying the data: "Services activity remained under huge pressure and continued to shrink markedly amid restrictions to contain the coronavirus epidemic."
The service sector is one of China's main sources of employment and accounts for around 60% of the country's economy.
Miguel Chanco, senior Asia economist at Pantheon Macroeconomics, said: "This is a very disappointing result, even though the headline bounce surpassed expectations. China's other PMIs this week saw plus-50 prints, indicating that business conditions improved in March after a month of effectively no activity.
"Friday's reading suggests that conditions worsened from the eye of the country's Covid-19 storm, albeit to a lesser extent than in February.
"Looking ahead, services are likely to remain under more sustained pressure than manufacturing, due in part to the government efforts to prevent a second virus wave. Moreover, there is likely to be less scope for catch-up growth in this sector, as households are unlikely to spend much more on services through the course of the year simply to make up for forgone consumption in the first quarter."
Overall, the Caixin China Composite Output Index was 46.7 in March, the second-lowest reading in 11 years, as both domestic and external demand shrunk further.
"The recovery of economic activity remained limited in March, although the domestic epidemic was contained," said Dr Zhong.
"Such a situation requires policymakers to cut this year's GDP growth target, and step up countercyclical efforts to support areas like consumption and infrastructure, particularly given the accelerated contraction in the service sector job market."
The Caixin China General Services PMI Index, of which the Caixin China Business Activity Index is the headline figure, is compiled by IHS Markit from responses to questionnaires sent to a panel of around 400 service sector companies.
A figure below 50.0 indicates contraction, while one above it represents growth.