China imposes sanctions on top Trump officials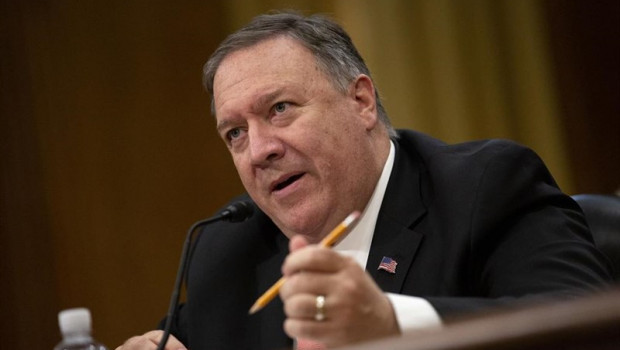 China has imposed sanctions on 28 Trump administration officials including former US Secretary of State Mike Pompeo for violating its sovereignty.
The sanctions were seen by some as retaliation after Pompeo labelled China's policies in Xinjiang as 'genocide' on the final full day of the Trump presidency.
China announced the decision a day after Washington criticised the repression and detention of more than 1.0m Muslim Uighurs in the northwestern Xinjiang province and accused the Chinese government of violating human rights and committing genocide.
Among the individuals targeted by the Chinese foreign ministry were Matthew Pottinger, the former deputy national security adviser, who was a key player when it came to Washington's stance towards China.
Also sanctioned were Robert O'Brien, Trump's national security adviser, and John Bolton, one of his predecessors in the same role.
"Over the past few years, some anti-China politicians in the US . . . have executed a series of crazy moves which have gravely interfered in China's internal affairs," the foreign ministry said.
The sanctions could mean that these officials are barred from entering mainland China, Hong Kong and Macau.
According to the Financial Times, the sanctions could also include a ban on business with companies and institutions related to the 28 individuals.
New US President Joe Biden has made clear that he will also take a tough stance against China and its policies, which means that the tensions generated during the Trump era are likely to be continued.
Antony Blinken, Biden's nominee for secretary of state, said this week that he disagreed with how Trump had implemented his China policy, but thought the former president "was right in taking a tougher approach".
Hua Chunying, a foreign ministry spokesperson, said on Thursday: "We hope the new administration will view China-US relations on a rational basis."