Carbon emissions rise dramatically in recovery from pandemic, IEA warns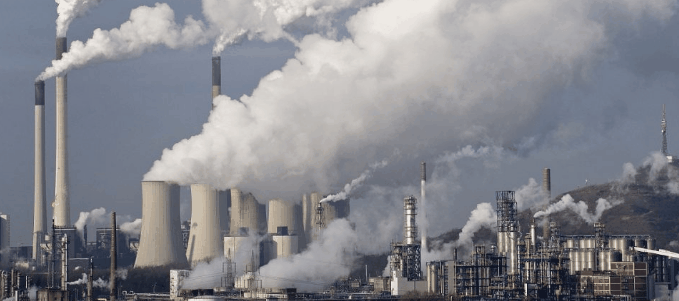 The annual Global Energy Review from the International Energy Agency warned of a dramatic surge in carbon emissions in 2021 as economies reopen.
Accelerating rollouts of Covid-19 vaccinations in many major economies and widespread fiscal responses to the economic crisis had boosted the outlook for economic growth and had already led to a rebound in energy demand.
But the report argued that such demand was not being met sustainably.
Global energy demand was set to increase by 4.6% in 2021, more than offsetting the 4% contraction seen in 2020 and pushing demand 0.5% above 2019 levels.
As a result, demand for all fossil fuels was set to grow significantly in 2021. Coal demand alone was projected to increase by 60% more than all renewables combined, underpinning a rise in emissions of almost 5%. The expected increase would reverse 80% of the drop experienced in 2020, with emissions expected to end up just 1.2% below 2019 emissions levels.
Energy related CO2 emissions were heading for their second-largest annual increase ever, the report found. Among fossil fuels, natural gas was on course for the biggest rise relative to 2019 levels
Although global oil demand was set to remain around 3% below 2019 levels, its use for road transport was projected to reach pre-Covid levels by the end of 2021.
Coal demand meanwhile was on course to rise 4.5% in 2021, with more than 80% of the growth concentrated in Asia. China alone was projected to account for over half of global growth. Global coal demand in 2021 meanwhile was set to exceed 2019 levels and approach its 2014 peak.
The report did praise the rise in popularity of renewables in the Covid 19 era. The share of renewables in electricity generation was projected to increase to almost 30% in 2021, their highest share since the beginning of the Industrial Revolution and up from less than 27% in 2019.
Wind was on track to record the largest increase in renewable generation, growing by 275 TWh, or around 17%, from 2020. Solar PV electricity generation is expected to rise by 145 TWh, or almost 18%, and to approach 1 000 TWh in 2021.
Renewables are set to provide more than half of the increase in global electricity supply in 2021.