BofA-ML sees further upside for risk assets, no escalation in trade war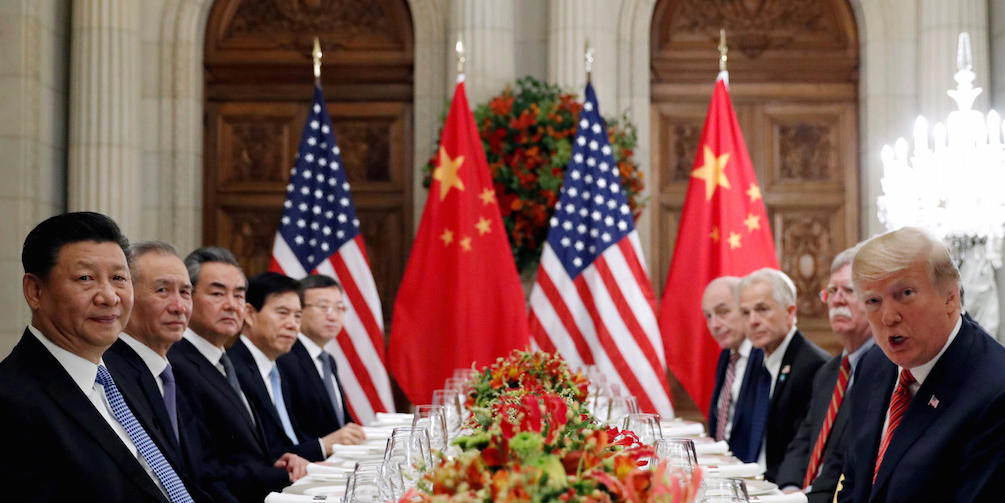 Strategists see further upside for risk assets over the summer, but in their opinion the dominant underlying cross currents are deflation and "maximum liquidity".
Hence, while they label themselves 'buyers' on a move for the S&P 500 to 2,775, asset price resilience is a function of light positioning and the significant hedges in place.
"Relative trade [...] same as it ever was: deflation assets to outperform inflation assets on combo of maximum liquidity & minimal growth [...] past 10 years, $100 invested in a "deflation" portfolio of credit, Treasury bonds, US stocks, large-cap growth now $281 (vs. $205 in "inflation" portfolio of commodities, value, cash, banks, EAFE); continues until rates rise and/or recession sparks full-scale populism to boost price of labor," they wrote in a research note sent to clients.
"US-China tech cold war to run for years, political shift to protectionism & redistribution well underway in West, secular trends to deliver big top by 2020; but we still see new highs in risk assets this summer," they added.
However, they did not anticipate the US President would escalate the US-China trade further.
All of the above was reflected in the capital flows into the various asset classes over the past week, with global equities registering their first inflow in 10 weeks, albeit just $0.9bn, even as bonds took in $6.4bn.
But year-to-date, while $158bn had gone into bonds, $135bn was yanked out of stocks, they said.
In terms of timing, they believed mid-June would offer a window to buy, coming as it would after the 1 June imposition of US and China tariffs, but before the 19 June Fed rate meeting and the 28-29 June G-20 leaders' summit in Osaka.