Biden administration approves first major offshore wind farm in US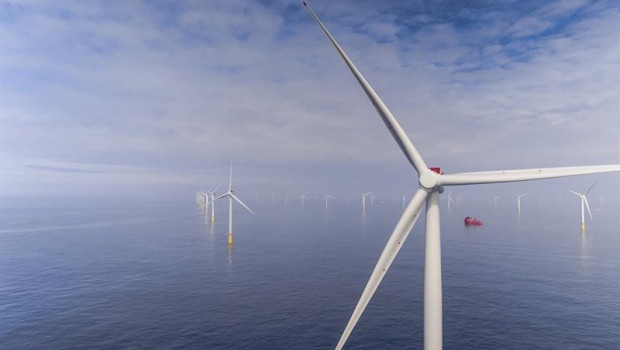 The Biden administration has given the green light for the construction and operation of the 800 megawatt (MW) Vineyard Wind 1 project, the first major offshore wind farm in the US.
In a statement, the US Department of the Interior described the development as "the first large-scale, offshore wind project in the United States."
The Vineyard Wind project, which will be built off the shores of Massachusetts, is expected to generate 3,600 jobs and "provide enough power for 400,000 homes and businesses."
The 800-megawatt project will contribute to the Biden-Harris administration's goal of generating 30 gigawatts of energy from offshore wind by 2030.
"A clean energy future is within our grasp in the United States. The approval of this project is an important step toward advancing the Administration's goals to create good-paying union jobs while combatting climate change and powering our nation," said Secretary of the Interior Deb Haaland.
"Today is one of many actions we are determined to take to open the doors of economic opportunity to more Americans."
"Today's offshore wind project announcement demonstrates that we can fight the climate crisis, while creating high-paying jobs and strengthening our competitiveness at home and abroad," added Secretary of Commerce Gina Raimondo.
"This project is an example of the investments we need to achieve the Biden-Harris administration's ambitious climate goals, and I'm proud to be part of the team leading the charge on offshore wind."
In March, the Departments of Energy, Interior and Commerce said they wanted offshore wind capacity to hit 30 gigawatts by 2030.
Preliminary figures from the US Energy Information Administration show that, for 2020, wind's share of utility-scale electricity generation came to 8.4%. In contrast, natural gas and coal shares were 40.3% and 19.3% respectively.
Overall, fossil fuels had a 60.3% share while nuclear and renewables had shares of 19.7% and 19.8%.