Beijing 'narrows scope' of trade talks with Washington - report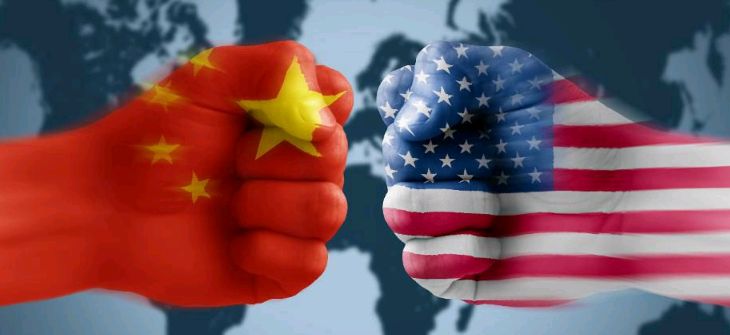 Hopes of a significant breakthrough in the increasingly damaging US-China trade war are fading, according to reports
Talks between the two sides are scheduled resume on Thursday, with China's vice premier Liu He travelling to Washington to meet US trade representative Robert Lighthizer.
Hopes had been growing that the two sides were edging closer to a compromise deal but the Chinese are understood to have since adopted a firmer approach.
According to Bloomberg, citing unnamed sources familiar with earlier discussions between the two countries, Chinese officials have signalled that the range of topics they are willing to discuss has narrowed "considerably".
As a result, China is unlikely to agree to the sort of broad trade deal US president Donald Trump wants, Bloomberg said. In particular, Liu has reportedly made clear that this week's talks will not include commitments on reforming Chinese industrial policy or government subsidies.
Trump believes China has an unfair advantage in global trade and is pushing for the county to radically overhaul long-standing domestic policies.
Trump has used strong-arm tactics in the trade war, imposing tariffs on more than $360bn of Chinese goods, despite the spat increasingly weighing on the global economy. Beijing has retaliated with levies on more than $110bn of US products.
On Friday, Trump told reporters: "Right now, we're in a very important stage in terms of possibly making a deal. But what we're doing is we're negotiating a very tough deal. If the deal is not going to be 100% for us, then we're not going to make it."
However, some believe Trump's position has weakened domestically. He is facing calls for impeachment after it emerged his administration tried to pressurise Ukraine into investigating Hunter Biden's business activities. Hunter is the son of Joe Biden, the former vice president and a front-runner for the Democratic 2020 presidential nomination.
It then emerged Beijing had been asked to investigate Hunter Biden's activities in China as well, prompting the Democratic speaker Nancy Pelosi to tweet: "What did [Trump] promise China in exchange for interfering in our election? An easier deal on trade? Ignoring crackdown on Hong Kong's pro-democracy movement? Condoning repression of religious freedom?"
In turn, Trump has accused Pelosi of being guilty of "high crimes and misdemeanours, and even treason" over her role in the impeachment inquiry.
In a note published on Monday, London Capital Group said: "The resilient [American] economy should have given the US a strong negotiating position for trade talks this week, but politics has intervened. It seems more than a coincidence that China has taken a tough stance in trade talks just as impeachment proceedings begin against Trump. As second whistle-blower in the Trump-Ukraine scandal will embolden China even more.
"The optimism over these trade talks had already been washed away with last week's market sell off. News that China wants to restrict topics covered by a trade deal with the US is another blow to getting the comprehensive deal desired by the US."
However, TD Securities argued that there was increasing incentive for both sides to get a deal done. "A full deal may not happen quickly, but there is potential for an interim agreement on less contentious issues, such as Chinese purchases of US goods in exchange for a rolling back of some US tariffs."
Like the Trump administration, Beijing is under growing pressure domestically, most notably over the escalating crisis in Hong Kong.
If this week's talks fail to secure an agreement, the US has said tariffs on $250bn of Chinese imports will rise to 30% from 25% on 15 October.