Americans' medium-to-long term inflation expectations retreat in July, U.Michigan says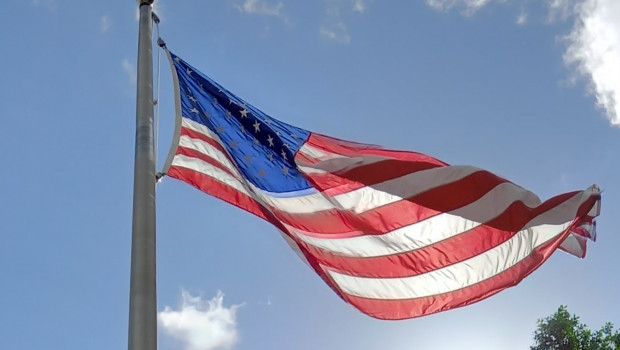 American consumers were a tad more confident at the start of July, thanks to the recent drop in petrol prices, they results of a very closely-followed survey revealed.
More important however, their expectations for inflation over the long-term appeared to ebb to their lowest level in almost a year.
The University of Michigan's consumer confidence index edged up from 50.0 points at the end of June to reach 51.1 (consensus: 50.0).
A sub-index tracking current economic conditions improved from 53.8 to 57.1, "presumably" due to petrol prices falling back, said Ian Shepherdson, chief economist at Pantheon Macroeconomics.
Another main sub-index, linked to expectations was little changed at 47.3, down from 47.5 in the month before.
Commenting on the results, survey director, Joanne Hsu, noted how the proportion of Americans blaming inflation for erosion of their living standards rose again, to 49%, despite recent moderation in prices at the petrol pump.
That share also matched the all-time high seen during the Great Recession.
But Shepherdson for one was considerably less downbeat.
He said Americans remained glum but that the plunge in petrol prices meant another "bigger improvement" in the index should be expected in August.
"Note too that sentiment has been a poor guide to spending recently; people with more than $2T in aggregate excess savings might say they are miserable, but they can still go shopping," he added.
Furthermore, a gauge for inflation expectations over the next 5-10 years retreated by three tenths of a percentage point to 2.8%, the lowest reading¡ since July 2021.
On this point, Shepherdson did caution that preliminary readings were subject to upwards revisions.
Nonetheless, the economist told clients: "The measure is sensitive to food and energy prices, like other survey-based measures of consumer inflation expectations, so we expect it to dip over the next couple months. Still, the initial July reading looks good."