Walmart tops earnings estimates in Q3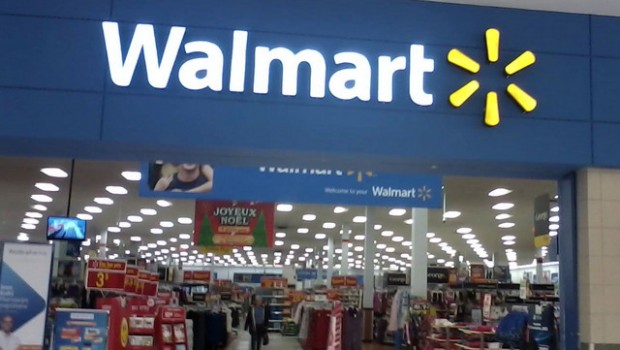 US retail giant Walmart fell short of analysts's estimates for its total sales in the third quarter but a 41% increase in online revenues still saw the company come in ahead of earnings expectations.
Walmart recorded earnings per share of $1.16 each, ahead of the $1.09 predicted by analysts, despite falling short of revenue estimates for $128.65bn with $127.99bn, which still marked a 2.5% improvement year-on-year.
Net income for the period ended on 31 October rose to $3.29bn - a marked improvement on the $1.71bn that it brought in a year earlier.
The retailing giant credited its third-quarter earnings beat, which was also the group's 21st-consecutive quarter of growth, to a strong online and grocery business.
Online sales and at those US Walmart stores that had been open for at least 12 months were up by 3.2%, topping estimates of 3.1%.
"We continue to see good traffic in our stores," said chief executive Doug McMillon. "We're growing market share in key food and consumables categories, including fresh."
"We need to translate this repetitive food and consumable volume into a stronger Walmart.com business that's profitable over time, so that's what we're working on."
Walmart also said it now expects adjusted earnings per share for 2020 to "increase slightly" compared with last year.
Previously, it was calling for adjusted earnings per share to come in at either a slight decrease or a slight increase.
As of 1645 GMT, Walmart shares were up 0.38% at $121.45 each.