Walmart Q1 earnings fall short of expectations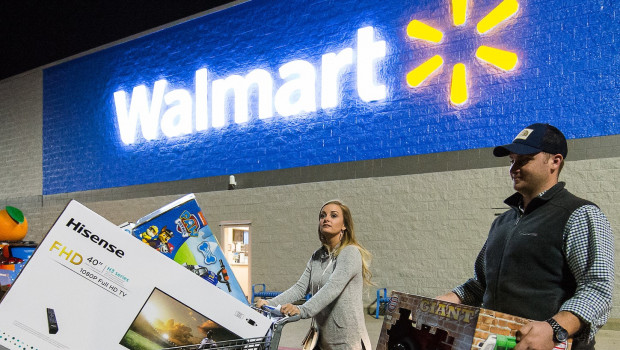 US department store and grocery giant Walmart posted quarterly earnings that fell considerably short of estimates on Tuesday as rising costs of food and fuel weighed on the retailer.
Walmart reported first-quarter earnings per share of $1.30 each, well and truly short of the $1.48 expected on the Street, while net income fell from $2.73bn a year ago to $2.05bn in the three months ended 30 April.
Total revenue rose to $141.5bn, up from $138.3bn at the same time twelve months earlier and above expectations of $138.9bn and same-store sales were 3% higher year-on-year and e-commerce sales ticked up 1% when compared to the Q1 2021.
However, while Walmart raised its outlook for full-year sales, the group also lowered profit expectations, stating it now expects net sales to increase roughly 4% in constant currency for the full year, up from 3%, but also sees earnings per share decreasing by about 1% compared with the mid-single-digit increase it previously expected.
Walmart's consolidated gross profit rate declined by 87 basis points, primarily due to elevated US supply chain costs and product mix, while consolidated operating expenses as a percentage of net sales rose 45 basis points due to increased wage costs in the US.
"Across our business, we had a strong top-line quarter," said chief executive Doug McMillon. "Bottom-line results were unexpected and reflect the unusual environment. US inflation levels, particularly in food and fuel, created more pressure on margin mix and operating costs than we expected. We're adjusting and will balance the need to deliver profit growth for our future."
As of 1340 BST, Walmart shares were down 7.19% in pre-market trading at $137.55 each.
Reporting by Iain Gilbert at Sharecast.com