Report criticises lack of detailed data from Moderna's Covid-19 vaccine trial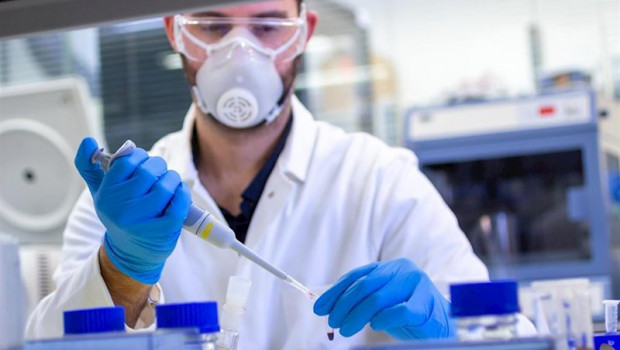 Shares of Moderna Therapeutics finished sharply lower after "several vaccine experts" cast doubt on the company's claim that its Covid-19 vaccine candidate had generated a significant immune response in a small sample of patients.
According to Stat, those "experts" said that the biotech outfit, which had also conducted a roughly $1.34bn share sale on Tuesday at a price of $76 per share, had not revealed key information needed to interpret what results it did provide.
The day before, Moderna had announced that all 45 patients in an early clinical trial for its vaccine had developed so-called "binding" antibodies against the virus.
Critically, eight of them had produced "neutralising" antibodies - the ones that confer the greatest protection.
And what about the rest of the patients that had been dosed? To be fair, Moderna did not say and could not have even had it wished to do so, due to the difficulty of testing for such antibodies and the fact that it had to be done in high-security laboratories.
When queried by Stat, Moderna reportedly did say that more detail around the exact level of antibodies generated would be disclosed in an eventual journal article from NIAID, which is a part of the National Institutes of Health.
Nevertheless, Stat said that was "still a reason for caution".
Stat also called attention to the fact that, contrary to usual practice, the U.S. National Institutes of Allergy and Infectious Diseases, Moderna's partner on the coronavirus, had not issued a press release alongside that from the biotechnology outfit.
The age of the volunteers that developed "neutralising" antibodies also remained unknown, so there was a risk that it was biased towards younger and healthier individuals.
One researcher who was named, Anna Durbin from Johns Hopkins University, echoed a concern that some other researchers had been voicing more generally, regarding the length of any immunity.
Yet given that the blood from the volunteers was drawn just two weeks after receiving a second dose of the vaccine, Durbin said: "That's very early. We don't know if those antibodies are durable."
Many researchers are on the record saying that antibodies generated by recovered patients may last - as with other coronaviruses - between one and several years, perhaps even more.
Nevertheless, the lack of precise data from Moderna irked other researchers.
Another researcher, John Rose from Yale University, said he was "cautiously optimistic" but was also critical about the lack of detailed data from Moderna.
"My guess is that their numbers are marginal or they would say more," he added.
Stock in Moderna finished the regular session down by 10.41% to $71.67 and as of 2130 GMT were falling by 5.46% to $67.67 in after-hours trading.