Pfizer shares slump as forecasts miss expectations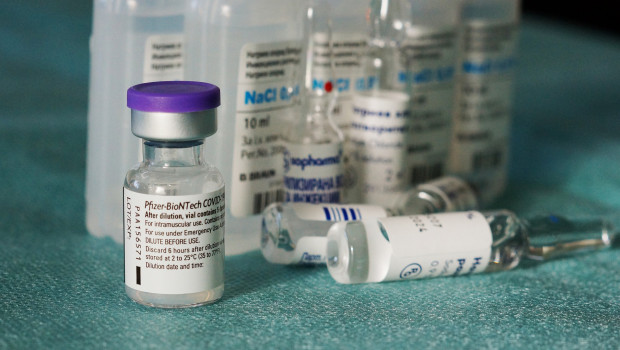 Pfizer shares fell in pre-market trade on Tuesday after its Covid vaccines and antiviral pill forecasts missed analysts' expectations.
The drug maker said it expects to report 2022 revenues for its Covid-19 vaccine Comirnaty of $32bn, while sales of its oral antiviral for Covid, Paxlovid, are expected to come in at $22bn. Analysts had been expecting just under $34bn in revenue for the vaccines and $23bn for Paxlovid.
Pfizer expects overall 2022 revenues of between $98bn and $102bn, while adjusted diluted earnings per share are forecast at between $6.35 and $6.55.
The company said fourth-quarter revenues rose 105% on the year to $23.8bn, compared to expectations of around $24bn, while adjusted earnings came in at $1.08, versus forecasts of $0.87. Comirnaty accounted for $12.5bn of sales during the fourth quarter.
At 1330 GMT, the shares were down 3.7% in pre-market trade at $51.22.