Pfizer posts record FY revenues, issues disappointing guidance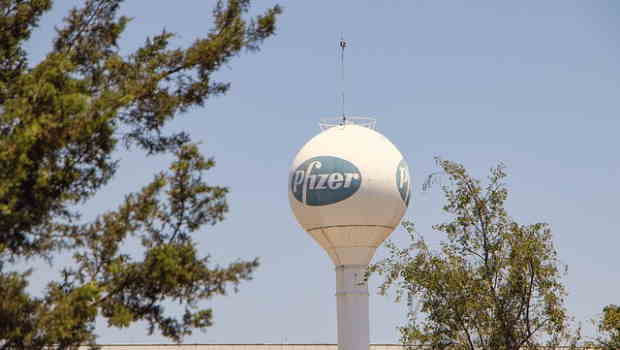 Drug maker Pfizer reported record-breaking full-year revenues on Tuesday but cautioned that 2023 sales could fall as much as a third.
Pfizer posted $100.3bn in annual revenues, its highest ever, principally due to in excess of $50.0bn from Covid vaccine and antiviral sales.
However, Pfizer expects 2023 full-year revenues to slump 33% year-on-year as the Covid-19 pandemic eases and demand for its coronavirus assets slips, with vaccine sales seen at around $13.5bn and Paxlovid revenue projected to be approximately $8.0bn.
Pfizer also forecast 2023 earnings of $3.25-3.45 per share, as much as a 50% drop from its all-time high of $6.58 in 2022.
The New York-based company reported a net income of nearly $5.0bn for the fourth quarter, a 47% year-on-year increase, and generated $24.3bn in revenue for the period.
As of 1345 GMT, Pfizer shares were down 3.21% in pre-market at $42.15 each.
Reporting by Iain Gilbert at Sharecast.com