OPEC forecasts lower oil demand growth as its market share shrinks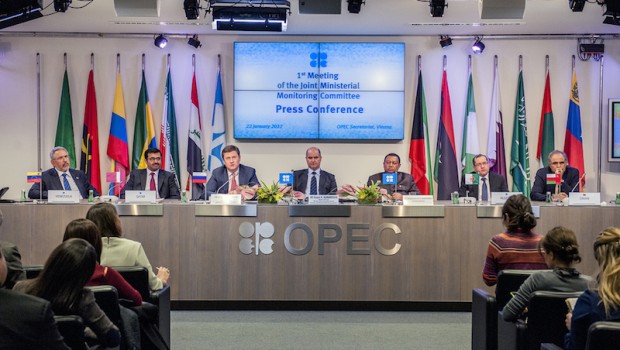 The Organization of Petroleum Exporting Countries announced in their annual World Oil Outlook that it has lowered its long-term forecasts for global oil demand growth even as its own market share dwindles.
The energy cartel cut its forecast for global oil demand to 104.8m barrels per day by 2024 and 110.6m barrels per day by 2040m adding that the last 12 months had been "challenging" for the energy markets and that there are "signs of stress" in the world economy.
"At the global level, growth is forecast to slow from a level of 1.4 million b/d in 2018 to around 0.5 million b/d towards the end of the next decade," OPEC said in the report.
OPEC's market share has been gradually dwindling in recent years, partly because of a pact with Russia and others from outside the organisation to support the market. In parallel, higher oil prices had bolstered output from yet other producers beyond OPEC's ranks.
The group expects oil demand to continue growing at "relatively healthy rates" over the next five years, forecasting an increase of 6.1m b/d when compared to its level in 2018.
Growth is expected to average about 1.0m b/d over the medium-term period, OPEC said, with incremental demand likely to come primarily from non-OECD countries.
Over the long-term, global oil demand is projected to climb by about 12.0m b/d, rising from 98.7m b/d in 2018 to 110.6m b/d in 2040.
Rising popularity for climate activism worldwide and widening use of alternative fuels are putting the strength of long-term oil demand under more scrutiny.
However, in its latest WOO, OPEC said oil still accounted for more than 31% of global energy demand in 2018, ahead of coal (27%) and gas (23%).
Over the next 20 years, oil is forecast to remain the largest contributor to the energy mix, accounting for more than 28%.