Oil price helps boost quarterly earnings at Schlumberger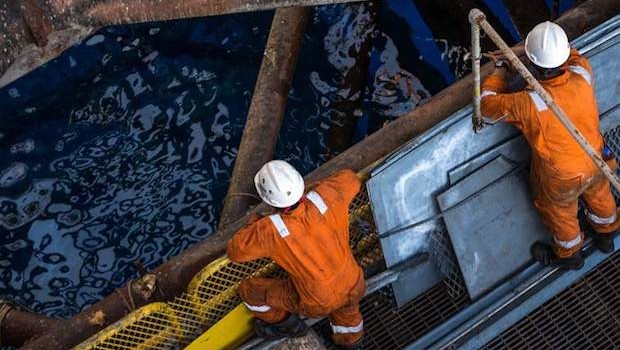 Schlumberger reported a jump in earnings on Friday, as the soaring oil price helped fuel demand for oilfield services.
The Dutch firm, the world's largest oilfield services specialist, reported fourth-quarter revenues of $6.23bn in the three months to 31 December, a 13% year-on-year improvement and ahead of analyst forecasts for $6.09bn.
Adjusted earnings before interest, tax, depreciation and amortisation rose 24% to $1.4bn, while diluted earnings per share, excluding one-off charges, where ahead of estimates at $0.41, compared to $0.22 a year previously.
Schlumberger said revenues had been underpinned by strong offshore activity in Africa alongside new projects in Europe, while in North America, revenues rose 10% year-on-year to $1.3bn following increased exploration in the Gulf of Mexico and the Permian, alongside strong offshore and land drilling activity.
Chief executive Olivier Le Peuch said: "Strengthening activity, accelerating digital sales and outstanding free cash flow performance combined to deliver another quarter of remarkable financial results.
"Looking ahead into 2022, the industry macro fundamentals are very favourable, due to the combination of projected steady demand recovery, an increasingly tight supply market and supportive oil prices.
"We believe this will result in a material step up in industry capital spending, with simultaneous double-digit growth in international and North American markets. Absent any further Covid-related disruption, oil demand is expected to exceed pre-pandemic levels before the end of the year."
Oil prices rose throughout 2021 as economies around the world reopened following the worst of the pandemic, and the benchmarks are now at seven-year highs. Producers are now ramping up output to try and meet the heightened demand, but inventories remain low.
On a full-year basis, Schlumberger said revenues eased 3% to $22.9bn while EPS came in at $1.32.