MoneyGram shares surge as it strikes deal with Ripple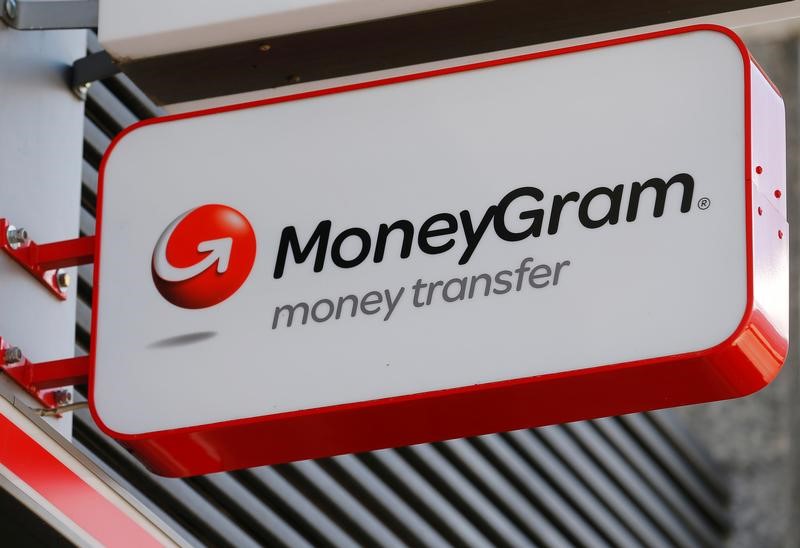 Shares in MoneyGram International more than doubled in pre-market trading on Tuesday, after cryptocurrency start up Ripple took a 10% stake in the global payments firm.
Ripple is buying $30m of common stock and warrants to purchase common stock at $4.10 per share, for a substantial premium to MoneyGram's closing share price of $1.45. The deal also allows for Ripple to buy further stock or warrants worth up to $20m at a minimum price of $4.10 per share.
MoneyGram's shares, which have fallen in recent weeks following a disappointing first-quarter update, surged as much as 150% in pre-market trading on Tuesday. By 1245 BST were ahead 130% at $3.34.
Dallas-based MoneyGram said it would use Ripple's blockchain technology, which is behind the XRP cryptocurrency, to increase efficiency, reduce costs and bolster its foreign exchange service. Currently MoneyGram relies on traditional forex markets to meet its settlements obligations, which require advance purchase of most currencies. The Ripple partnership will allow it to settle key currencies and match the timing of funding with settlement requirements, however.
Alex Holmes, MoneyGram chairman, said: "As the payments industry evolves, we are focused on continuing to improve our platform and utilising the best technology as part of our overall settlement process. Through our partnership with Ripple, we will also have the opportunity to further enhance our operations and streamline our global liquidity management."
Ripple chief executive Brad Garlinghouse called the two-year strategic partnership a "huge milestone", adding: "I look forward to a long-term, very strategic partnership between our companies."
The two companies first started working together last year, when MoneyGram ran a pilot testing XRP.
In 2017, MoneyGram – the world's largest global remittances specialist after Western Union – agreed to be bought by China's Ant Financial, but the deal was blocked by Washington.