Lowe's flags bigger sales decline than previously expected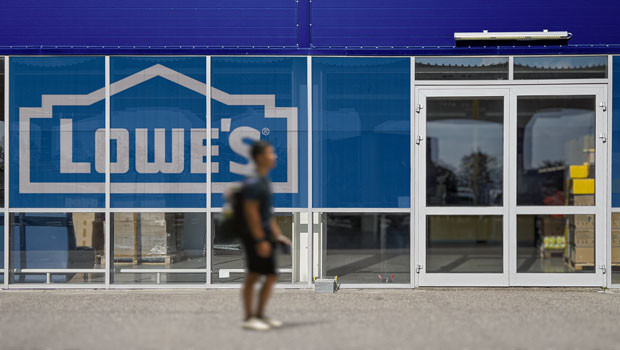 Shares in US home improvement retailer Lowe's were in the red in premarket trading on Tuesday after it forecasted a more significant sales decline than previously expected despite a substantial rise in earnings.
The company reported net earnings of $1.8bn and diluted earnings per share of $3.06 for the third quarter, a substantial increase compared to the same period in 2022 when diluted earnings per share stood at just 25 cents.
However, that prior-year comparator did include a pre-tax long-lived asset impairment of $2.1bn related to Lowe's Canadian retail business.
When excluding that impairment charge, adjusted diluted earnings per share for the third quarter of 2022 came in at $3.27.
Total sales for the quarter amounted to $20.5bn, with comparable sales decreasing 7.4%.
The decline in comparable sales was attributed to reduced spending on DIY discretionary projects.
During the quarter, Lowe's expanded its store presence by opening one store and three Lowe's Outlet stores, bringing the total number of stores operated by the company to 1,746, covering 194.9 million square feet of retail selling space as of 3 November.
Lowe's also highlighted its commitment to its capital allocation programme to deliver long-term sustainable shareholder value.
In the third quarter, the company repurchased 7.3 million shares for $1.6bn and paid dividends totalling $642m.
Looking ahead, however, Lowe's said it expected a more significant decline in annual comparable sales than initially projected, citing reduced consumer spending on major home-improvement projects due to inflationary pressures.
The firm now anticipated a full-year comparable sales decline of 5%, compared to its previous estimate of 2% to 4%.
According to Reuters, analysts were expecting an average 3.4% decrease in comparable sales for the full year.
"In the third quarter, the company delivered strong operating performance and improved customer service despite a greater-than-expected pullback in DIY discretionary spending, particularly in bigger ticket categories," said chairman, president and chief executive officer Marvin Ellison.
"Given our 75% DIY mix, the DIY pressure disproportionately impacted our third-quarter comparative performance.
"At the same time, our investments in pro continue to resonate, resulting in positive pro comparatives again this quarter."
At 0733 EST, shares in Lowe's Companies were down 4.18% in premarket trading at $195.90.
Reporting by Josh White for Sharecast.com.