GE to split into three companies, shares jump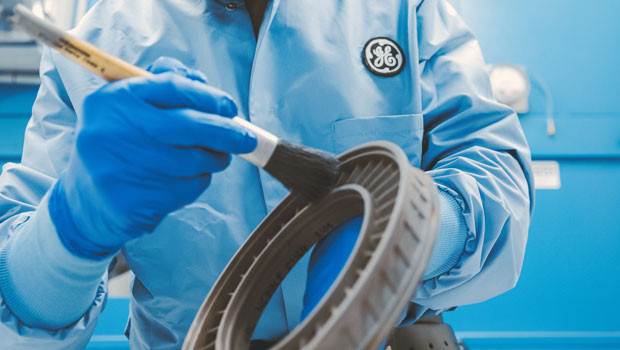 General Electric is to break itself up, the US industrial giant announced on Tuesday, as it looks to cut debt and transform itself into a pure-play aviation specialist.
The 129-year old group intends to form three independent companies focused on aviation, healthcare and renewable energy and power. Its healthcare unit is expected to be spun out in early 2023, while renewable energy - which will see GE Renewable Energy, GE Power and GE Digital combined - will be spun out in early 2024.
Chief executive Lawrence Culp called it a "defining moment".
He added: "By creating three industry-leading global public companies, each can benefit from greater focus, tailored capital allocation and strategic flexibility, to drive long term growth and value for customers, investors and employees."
Culp will continue as chairman and chief executive of GE until the second spinoff, at which point he will head up the aviation business. Peter Arduini will head up healthcare from 1 January 2022, while GE Power head Scott Strazik will become head of the combined renewable energy, power and digital business.
As at 1245 GMT, shares in GE were ahead 7% in pre-market trading, having initially jumped 15% on the announcement. The stock has risen 55% over the past year.
GE is currently focused on reducing its significant debt pile by more than $75bn by the end of this year, and now expects to bring its net-debt-to-EBITDA ratio to less that 2.5x in 2023.
The group, which says the healthcare and energy spinoffs are expected to be tax free, will however incur one-time separation, transition and operational costs of around $2bn.
It will also retain a 19.9% stake in the healthcare business.