Europe has 'absolutely no need' of Sputnik vaccine - Thierry Breton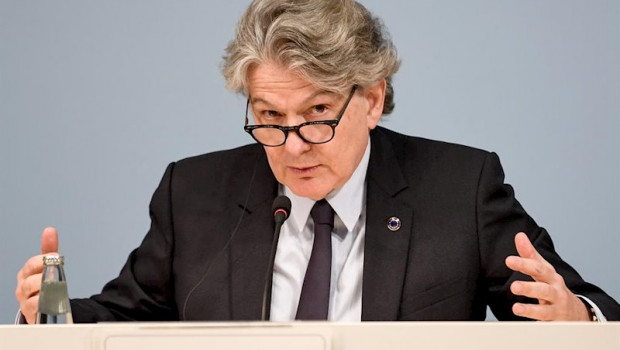 The European Union has pushed back on suggestions it is considering using Russia's Sputnik V to help keep its embattled vaccination programme on track.
Last week it was reported that the bloc – which has signed deals with a number of vaccine makers including AstraZeneca and Pfizer – was mulling a possible order of the Russian vaccine. Although the European Commission has previously dismissed the drug, which has not yet been approved by the European Medicines Agency, Reuters said that faced with the slow roll out of its vaccination programme, a growing number of governments were considering talking to the vaccine's developers.
However, over the weekend the EU's internal market commissioner, Thierry Breton, pushed back on those suggestions. Speaking to Tf1 television, he said: "We have absolutely no need of Sputnik V.
"Today we clearly have the capacity to deliver 300 to 350m doses by the end of June and therefore by July 14 [Bastille Day]. We have the possibility of reaching continent-wide immunity."
The vaccine developers hit back at the comments in a series of Twitter posts, accusing Breton of "bias" and "hubris".
They tweeted: "Dear Commissioner Breton, please stop being biased. Europeans want a choice of safe and efficient vaccines, which you so far failed to provide. Sputnik V is already registered in 54 countries.
"If this is an official position of the EU, please inform us that there is no reason to pursue EMA approval because of your political biases. We will continue to save lives in other countries."
Several hours later, alongside details of a study on vaccine safety perceptions in Argentina, they tweeted: "We hope that facts will help Thierry Breton to have less hubris and be less biased."
EMA had launched a rolling review of Sputnik V, the first vaccine to be launched, earlier this month.
The EU's vaccination programme has been beset by problems, including supply delays and temporary halts over safety concerns.