Coca-Cola beats quarterly earnings expectations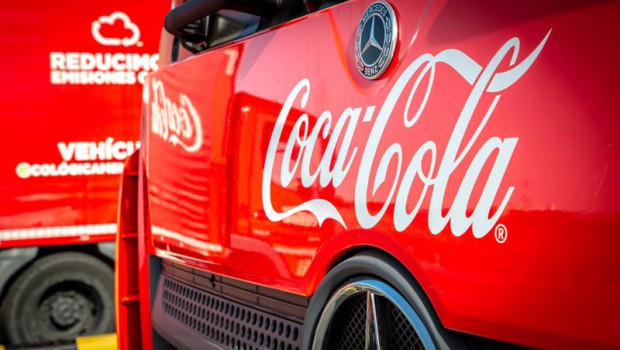 Soft drinks giant Coca-Cola posted quarterly earnings that came in ahead of expectations early on Monday and stated that demand had returned to levels not seen since before the outbreak of the Covid-19 pandemic in March.
Coca-Cola said adjusted earnings per share for the quarter had come to $0.55 each, ahead of estimates for a print of $0.50, while revenues rose 5% to $9.02bn versus expectations for a print of $8.6bn.
First-quarter net income was $2.25bn, or $0.52, down from $2.78bn, or $0.64 on a per share basis, a year earlier.
Organic revenues grew 6%, while unit case volume was flat year-on-year.
Coca-Cola also reiterated its full-year guidance for organic revenue growth in the high single digits and adjusted earnings growth of high single digits to low double digits as demand improved during the quarter as markets like China where coronavirus-related uncertainty has fallen.
Chief executive James Quincey said: "We are encouraged by improvements in our business, especially in markets where vaccine availability is increasing and economies are opening up, and we remain confident in our full-year guidance."
As of 1230 BST, Coca-Cola shares were up 0.61% in pre-market trading at $54.01 each.