Boeing's Q4 profits miss, but company beats on free cash flows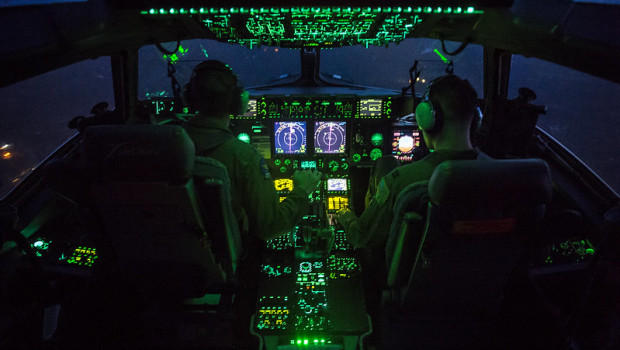 Boeing missed analysts' estimates for both its top and bottom line growth in its fourth quarter.
Nonetheless, its commercial airplane arm rebounded and together with steady growth at its services division contributed to a second straight quarter of positive free cash flow.
For the fourth quarter ended on 31 December, the manufacturer posted an adjusted loss per share of $1.75 (Consensus: 17 cents) or of $663m in GAAP terms amid nearly $800m in extraordinary items.
That was nevertheless down from an adjusted loss per share of $7.69 one year before.
Total sales over the latest three-month stretch were ahead by 35% versus a year ago to reach $19.98bn, narrowly missing the consensus for $20.32bn.
Free cash flow for the full-year swung from roughly -$4.4bn in 2021 to $2.29bn, even as its operating margins worsened from -4.7% to -5.3%.
For the quarter, free cash flows ran at $3.13bn, versus $494m during the comparable year-earlier period and ahead of analysts' forecasts for $2.9bn
Operating margins did improve in Commercial Airplanes, from -33.2% to -9.2%, but in Defense, Space & Security they worsened from 5.8% to -15.3%.
Global Services on the other hand saw operating margins rise from 12.4% to 15.5% with topline growth of 8%.
Commercial Airplanes, Defense, Space & Security, and Global Services accounted for approximately 38%, 34%, and 25% of the group's total sales.
On the outlook for 2023, heavily indebted Boeing reiterated guidance for between $3-5bn of free cash flow.
Net debt at quarter's end stood at $57bn, against $57.2bn one year before.
The company's pile of cash and marketable securities however grew from $14.3bn to $17.2bn.
Shares of Boeing were trading 2.49% lower to $206.70 in trading before the opening bell.