Boeing's Q4 hammered by 737 MAX grounding and charges in space unit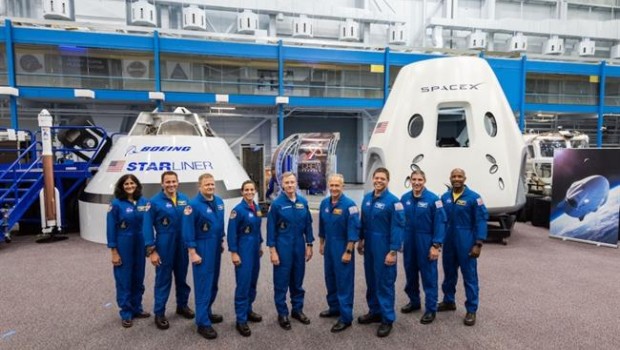 Aerospace giant Boeing closed 2019 on a dour note, hammered by the ongoing fallout from the grounding of its best-selling 737 MAX jet following two fatal crashes and a poor showing from its space arm.
For the quarter ending on 31 December, the planemaker posted a net loss of $1.01bn for adjusted core earnings per share of -$2.33 (consensus: $1.47), as its revenues plummeted by 37.0% to $17.91bn.
That compared to a net profit of $4.175bn on sales of $28.34bn in the comparable year ago period.
Two separate crashes by 737, in October 2018 and March 2019, claimed the lives of 346 passengers and crew combined and led to the indefinite ground of the craft, the idling of the production lines for that model, and the ouster of its chief executive officer, Dennis Muilunberg, the latter on 23 December 2019.
The aircraft manufacturer's free cash flow fared even worse, reversing from $2.45bn one year ago to $2.67bn for the latest three-month stretch.
Despite that, the company paid out $1.2bn in dividends for the quarter.
Compounding matters, the firm told shareholders that the suspension of 737 Max production and gradual resumption at low rates would lead to roughly $4.0bn of "abnormal" production costs which would be incurred mainly in 2020.
Commercial airplane deliveries in the fourth quarter fell by approximately 67.0% to 79, for a 55.0% drop in sales to $7.46bn.
And for the full year, revenues shrank by 44.0% to $32.255bn.
It was also a bad year for Boeing's Defense, Spacem and Security arm, which reported a 13.0% drop in sales to $5.962bn for a 96.0% reduction in operating earnings to $31.0m, with operating margins at the unit narrowing from 11.2% to 0.5%.
The bottom line in Space was hit a $410.0m pre-tax commercial crew charge provision while NASA determined whether another uncrewed mission is needed or if the data from the December 2019 mission is enough.
At its Global Services arm meanwhile, sales were down by 5.0% to $4.65bn and earnings from operations by 7% to $684m.
As of 1405 GMT, shares of Boeing were adding 2.69% to reach $325.06, versus a 5-week low of $302.72.