BioNTech revenues triple on strong demand for Covid vaccine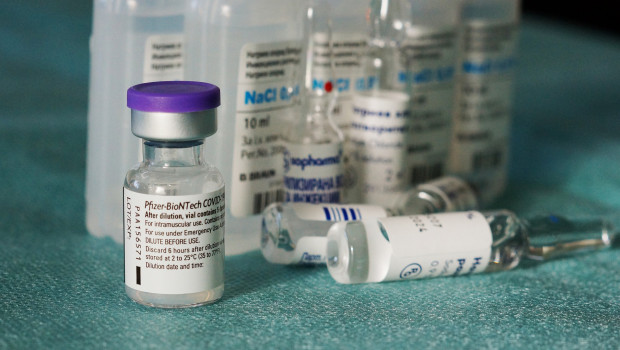 Quarterly revenues more than tripled at BioNTech, the German biotech said on Monday, following strong demand for its Covid-19 vaccine.
Revenues in the first three months of the year came in at €6.37bn, against €2.05bn a year previously, while net profits rose to €3.70bn from €1.13bn. Diluted earnings per share increased to €14.24 from €4.39, well above analyst forecasts for €9.71.
The firm - which developed its Covid-19 vaccine in partnership with US drugs firm Pfizer - said the emergence of the Omicron variant had boosted order volumes at the end of 2021.
Jens Holstein, chief financial officer, said: "We begin the year with strong revenues and earnings, leaving us well-positioned to achieve the 2022 financial guidance we issued a few months ago.
"This notable financial performance also helps us to invest heavily in research and development in the years to come, fuelling the potential to drive future waves of innovation and growth."
During the first quarter, BioNTech and Pfizer invoiced around 750m Covid-19 vaccine doses, and had orders signed for around 2.4bn does for 2022 as at April end.
BioNTech expects to generate revenues of between €13bn and €17bn from the vaccine in the current year, although that is down on last year's sales, of €19bn, as more people are now vaccinated and vaccine hesitancy continues in some parts of the world.
As at 1230 BST, shares in BioNTech - which are listed on Nasdaq - were flat in pre-market trading.