Pound spikes briefly higher on latest Brexit twist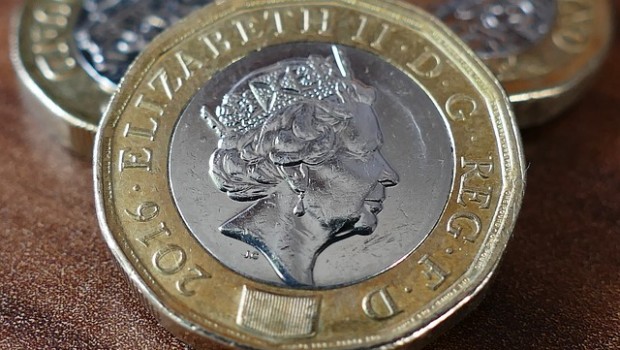 The pound was once against buffeted by the ongoing twists in the Brexit negotiations on Wednesday, bouncing back from five-week lows before retreating once again.
Sterling fell sharply against both the euro and the dollar on Tuesday, after it appeared that talks between the UK and European Union had reach stalemate.
Following a telephone conversation between Boris Johnson and German chancellor Angela Merkel, Downing Street reportedly briefed that a deal now looked increasingly unlikely – although others disputed the interpretation, with Brussels accusing the prime minister of playing "a stupid blame game".
But the pound then rallied early on Wednesday, on news that the EU was ready to make a major concession on Brexit after all. The Times said the EU was prepared to offer a mechanism for the Northern Irish assembly to leave a so-called backstop after a number of years, potentially by 2025.
By 0920 BST the pound was trading up against the euro at €1.1177, on renewed hopes that it meant a deal could still be secured before the 31 October deadline for quitting the EU.
However, that optimism proved short-lived, with commentators pointing out even with the concession, the backstop remained deeply unpopular with Parliament. By 1100 BST it had fallen back, to €1.1143.
David Cheetham, chief market analyst at xtb, said: "There's been a flurry of activity in the pound in recent trade, with a spike higher after news hit the wires that the EU is ready to make a major concession on a Brexit deal.
"While this appears constructive, Number 10 has already told the EU that it won't accept a Northern Ireland-only backstop, regardless of a time limit, and it's quite feasible that this is little more that posturing and the next move in the Brexit blame game."
Craig Erlam, senior market analyst at Oanda, said turbulence on the currency markets would continue ahead of the Brexit deadline.
"The Brexit show is as erratic and confusing as ever," he said. "While everyone is taking no-deal much more seriously than in the past, there still seems to be a belief that it will be avoided, either via an eleventh hour deal or an extension. That won't stop the next few weeks being a wild ride though."
The two sides will next meet at a crucial European summit on Thursday 17 October, with parliament sitting for a special session two days later. It will be the first time parliament has sat on a Saturday since the Falklands War.