Week ahead: US non-farm payrolls, global manufacturing in focus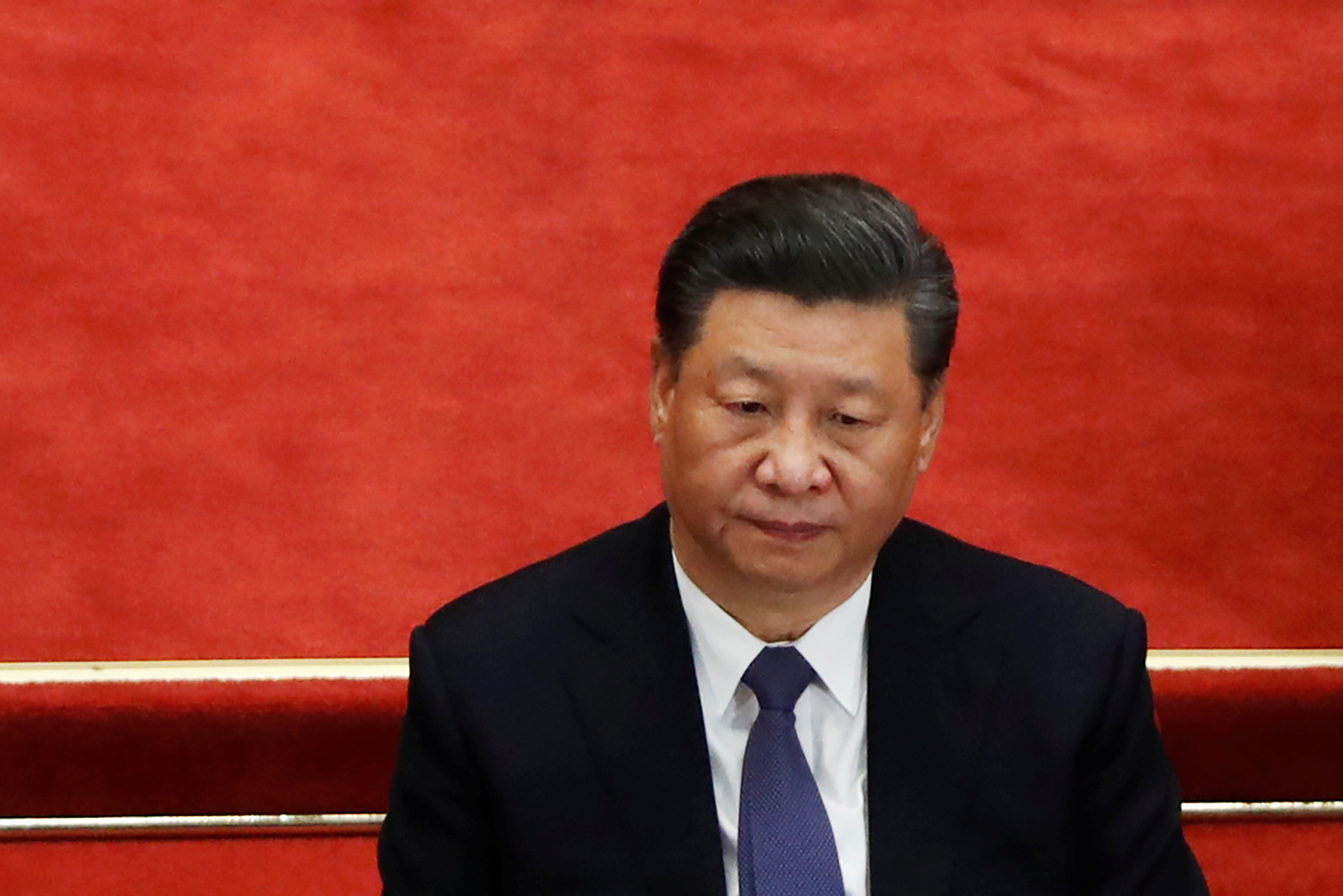 All eyes over the coming week will be on the release of the monthly US non-farm payrolls report on Friday, with investors keen to judge whether the jobs market in the world's largest economy is indeed stalling or not.
Quite important as well, Wednesday will bring with it the Caixin manufacturing sector Purchasing Managers' Index for China in September.
That will give investors a steer on how factory sector conditions and the economic recovery in the Asian giant are progressing.
Also due out on Wednesday is the Bank of Japan's quarterly Tankan business confidence survey.
The following session will bring with it updated PMIs for the same month out of the euro area and UK.
Monday 28 September
INTERIMS
Avacta Group, Ceres Power Holdings, Chesnara, Instem, Reach
INTERIM DIVIDEND PAYMENT DATE
Rights & Issues Inv Trust Income Shares
GMS
Eddie Stobart Logistics , Mereo Biopharma Group
FINALS
Ceres Power Holdings, Morses Club
AGMS
Challenger Acquisitions Limited , Christie Group, Diageo, Galileo Resources, Mulberry Group, Time Out Group, Van Elle Holdings
FINAL DIVIDEND PAYMENT DATE
B&M European Value Retail S.A. (DI)
Tuesday 29 September
INTERIMS
ADM Energy , Alfa Financial Software Holdings , Animalcare Group, Card Factory, Escape Hunt , Fireangel Safety Technology Group, Invinity Energy Systems , Menzies(John), Mereo Biopharma Group, Mortgage Advice Bureau (Holdings) , Osirium Technologies, Trans-Siberian Gold, XLMedia
INTERIM DIVIDEND PAYMENT DATE
Reckitt Benckiser Group, Standard Life Aberdeen
INTERIM EX-DIVIDEND DATE
Mitsubhi Electric Corp.
INTERNATIONAL ECONOMIC ANNOUNCEMENTS
Business Climate Indicator (EU) (10:00)
Consumer Confidence (EU) (10:00)
Consumer Confidence (US) (15:00)
Economic Sentiment Indicator (EU) (10:00)
Industrial Confidence (EU) (10:00)
Services Confidence (EU) (10:00)
GMS
Amigo Holdings, Rockfire Resources
FINALS
Blancco Technology Group, Ferguson, Gateley (Holdings) , Hotel Chocolat Group , SCS Group
ANNUAL REPORT
Accrol Group Holdings, PetroNeft Resources
AGMS
Afritin Mining Limited NPV, Amigo Holdings, Arcontech Group, Augmentum Fintech, Brickability Group , Carclo, DCD Media, Dods Group, Gama Aviation , IMImobile , Ince Group (The), Jaywing, Novacyt S.A. (CDI)
TRADING ANNOUNCEMENTS
Greggs
UK ECONOMIC ANNOUNCEMENTS
Consumer Credit (09:30)
M4 Money Supply (09:30)
Mortgage Approvals (09:30)
FINAL DIVIDEND PAYMENT DATE
Miton UK Microcap Trust
Wednesday 30 September
INTERIMS
1Spatial, 888 Holdings, Block Energy , Boohoo Group, Bushveld Minerals Limited, Distribution Finance Capital Holdings, GETECH Group, Minds + Machines Group Limited (DI), Quixant, S&U, Sumo Group , Triple Point Social Housing Reit, Xaar, Yu Group
INTERIM DIVIDEND PAYMENT DATE
Aviva 8 3/8% Cumulative Irrd Preference 1, Chrysalis VCT, Henry Boot Prf, Keystone Inv Trust 5% Cumulative Preference 1, M&G, Northern Electricity Prf, S and U 6% Cumulative Prf. £1
QUARTERLY PAYMENT DATE
HICL Infrastructure , Honeycomb Investment Trust, NextEnergy Solar Fund Limited Red, Premier Global Infrastructure Trust, Raven Property Group 6.5% Red Cnv Pref Shs NPV, Raven Property Group Limited Cum Red Pref, The Renewables Infrastructure Group Limited
INTERNATIONAL ECONOMIC ANNOUNCEMENTS
Chicago PMI (US) (14:45)
Crude Oil Inventories (US) (15:30)
Gross Domestic Product (US) (13:30)
Import Price Index (GER) (07:00)
MBA Mortgage Applications (US) (12:00)
Pending Homes Sales (US) (15:00)
Personal Consumption Expenditures (US) (13:30)
Retail Sales (GER) (07:00)
Unemployment Rate (GER) (09:55)
GMS
Chenavari Capital Solutions Limited Red, IntegraFin Holding
FINALS
Avingtrans, Bezant Resources, BION NPV, InnovaDerma, Itaconix , Premier African Minerals Ltd, Sensyne Health
ANNUAL REPORT
BION NPV, Immedia Group, Itaconix , ProPhotonix (DI), Victoria Oil & Gas
EGMS
Chenavari Capital Solutions Limited Red, PJSC LSR Group GDR (REG S), Public Joint Stock Company Polyus (REG S) , Yew Grove Reit
AGMS
Active Energy Group, Anglesey Mining, Catena Group , City of London Group, Clipper Logistics , Creightons, daVictus, Distribution Finance Capital Holdings, HML Holdings, Marlowe, Mobile Tornado Group, Motif Bio, Panthera Resources , Pennpetro Energy , PHSC, Powerhouse Energy Group, Purplebricks Group, Renishaw, San Leon Energy, Scholium Group, Tekmar Group, TheWorks.Co.Uk, UniVision Engineering Ltd., Volga Gas
TRADING ANNOUNCEMENTS
Compass Group
UK ECONOMIC ANNOUNCEMENTS
BRC Shop Price Index (00:01)
Current Account (07:00)
Gross Domestic Product (07:00)
Nationwide House Price Index (07:00)
FINAL DIVIDEND PAYMENT DATE
Aviva 8 3/4% Cumulative Irrd Preference 1, Gresham House Strategic , Manolete Partners
Thursday 01 October
INTERIMS
Burford Capital , Lamprell
INTERIM DIVIDEND PAYMENT DATE
Aggreko, Bristol Water 'A' 8 3/4% Cum Irrd Prf, Croda International, General Accident (Prf), John Menzies 9% Cumulative Preference 1, RSA Ins 7 3/8%pf
INTERIM EX-DIVIDEND DATE
Aberdeen New India Investment Trust, AVI Japan Opportunity Trust , Fisher (James) & Sons, Franchise Brands, Frenkel Topping Group, Hastings Group Holdings , Ingenta, JPMorgan Russian Securities, Kaz Minerals , Oakley Capital Investments Ltd. (DI), Smith & Nephew, TP ICAP
QUARTERLY PAYMENT DATE
Blackrock North American Income Trust
QUARTERLY EX-DIVIDEND DATE
Alpha Real Trust Ltd., Anglo Pacific Group, BMO Private Equity Trust, BMO UK High Income Trust , British American Tobacco, Real Estate Investors, Scottish Inv Trust, Value and Income Trust, Volta Finance Limited, Volta Finance Limited NPV (GBP)
INTERNATIONAL ECONOMIC ANNOUNCEMENTS
Auto Sales (US) (20:30)
Construction Spending (US) (15:00)
Continuing Claims (US) (13:30)
Initial Jobless Claims (US) (13:30)
ISM Non-Manufacturing (US) (15:00)
ISM Prices Paid (US) (15:00)
Personal Consumption Expenditures (US) (13:30)
Personal Income (US) (13:30)
Personal Spending (US) (13:30)
PMI Manufacturing (GER) (08:55)
PMI Manufacturing (EU) (09:00)
PMI Manufacturing (US) (14:45)
Producer Price Index (EU) (10:00)
Unemployment Rate (EU) (10:00)
FINALS
James Halstead
SPECIAL EX-DIVIDEND DATE
BMO UK High Income Trust B Shares
EGMS
Unilever
AGMS
Anglo African Oil & Gas , Boston International Holdings
UK ECONOMIC ANNOUNCEMENTS
PMI Manufacturing (09:30)
FINAL DIVIDEND PAYMENT DATE
Halma
FINAL EX-DIVIDEND DATE
Beeks Financial Cloud Group, Fletcher King, Hansard Global, Heavitree Brewery 11 1/2% Cum Prf , HML Holdings, IG Design Group, Mid Wynd International Inv Trust, PHSC, Standard Life UK Smaller Companies Trust
Friday 02 October
INTERIM DIVIDEND PAYMENT DATE
Admiral Group, Antofagasta, Carr's Group, Drax Group, Glanbia, Globaldata, Globalworth Real Estate Investments Limited, Goco Group , H&T Group, Integrated Diagnostics Holdings, JPMorgan American Inv Trust, Maven Income & Growth 4 VCT
QUARTERLY PAYMENT DATE
Total SE
INTERNATIONAL ECONOMIC ANNOUNCEMENTS
Factory Orders (US) (15:00)
Non-Farm Payrolls (US) (13:30)
U. of Michigan Confidence (US) (15:00)
Unemployment Rate (US) (12:30)
GMS
Cobra Resources, Tiziana Life Sciences
SPECIAL DIVIDEND PAYMENT DATE
Admiral Group
AGMS
Abbey
FINAL DIVIDEND PAYMENT DATE
Best of the Best