Week ahead: US non-farm payrolls, Global factory PMIs in focus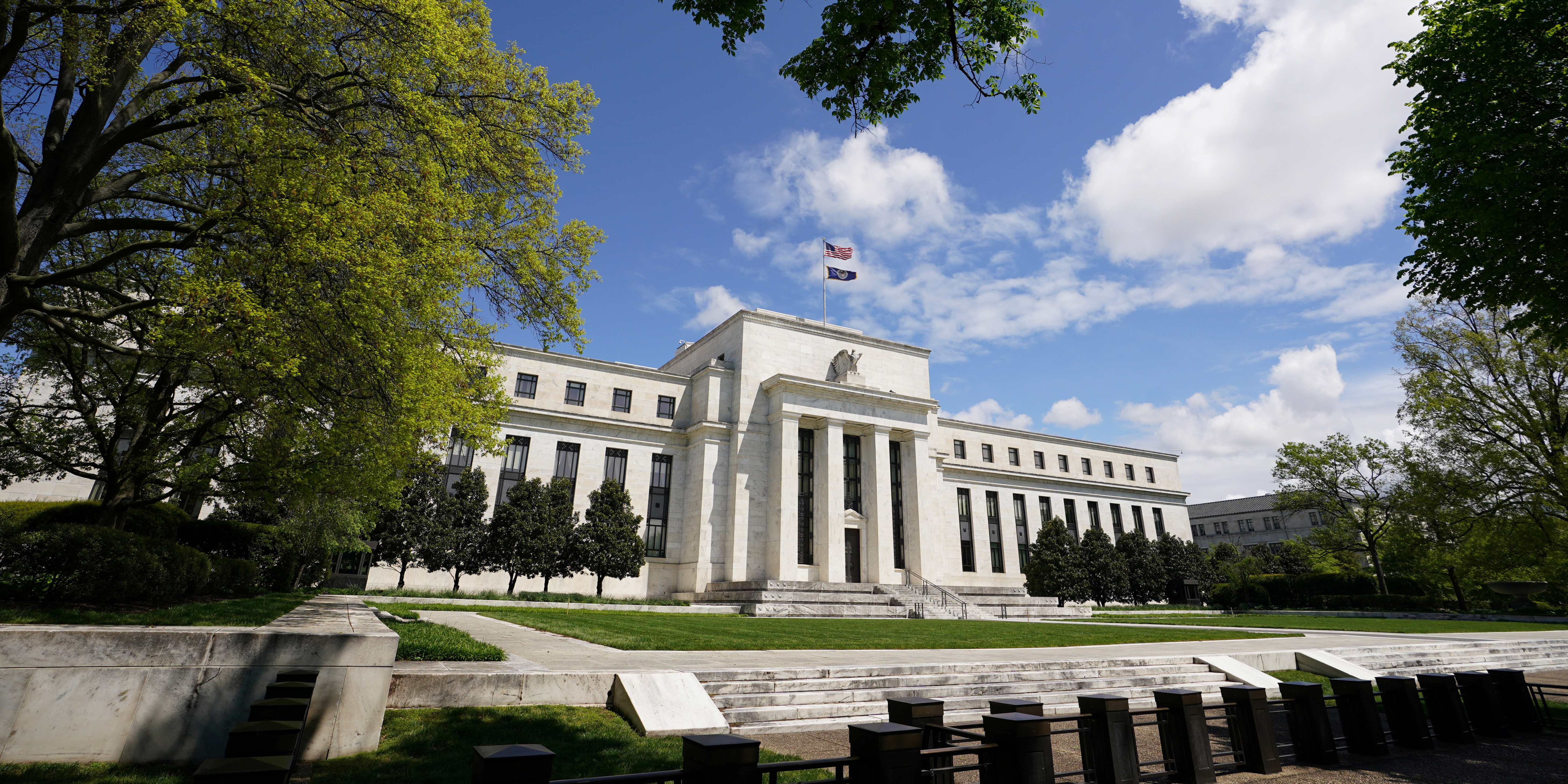 Financial markets' focus over the coming week will be squarely on the release, on Friday, of the US non-farm payrolls report for June.
Consensus is for non-farm payroll growth to pick up from May's pace of 559,00 to 600,000 in June.
The US rate of unemployment meanwhile is seen falling from 5.8% to 5.7%.
Also in the spotlight will be a raft of manufacturing sector surveys in the euro area, UK and US, on Thursday.
The Bank of Japan's quarterly Tankan business confidence index is also due out on that same day.
Another key release will come on Wednesday, in the form of survey compiler Caixin's closely-followed Purchasing Managers' Index for June.
Investors will also be keeping an eye out for German unemployment and retail sales figures, on Thursday and Friday, respectively.
On home shores, on Tuesday Nationwide will release its home price index for June and the Office for National Statistics money supply data for May.
Monday 28 June
INTERIMS
Porvair
INTERIM DIVIDEND PAYMENT DATE
Barings Emerging Emea Opportunities , Barloworld Ltd., Gateley (Holdings)
QUARTERLY PAYMENT DATE
UIL Limited (DI)
INTERNATIONAL ECONOMIC ANNOUNCEMENTS
Business Climate Indicator (EU) (10:00)
Economic Sentiment Indicator (EU) (10:00)
Industrial Confidence (EU) (10:00)
Services Sentiment (EU) (10:00)
SPECIAL DIVIDEND PAYMENT DATE
Barloworld Ltd.
EGMS
Zhejiang Expressway Co 'H' Shares
AGMS
Anglo-Eastern Plantations, Armadale Capital, Avacta Group, Escape Hunt , Eurasia Mining, Futura Medical, ICG-Longbow Senior Secured UK Property Debt Investments Ltd, Immupharma, Iofina, Kanabo Group, Symphony Environmental Technologies, The City Pub Group , Volvere, Zinnwald Lithium
FINAL DIVIDEND PAYMENT DATE
Maruwa Co Ltd., Morrison (Wm) Supermarkets
Tuesday 29 June
INTERIMS
React Group
QUARTERLY EX-DIVIDEND DATE
Yamana Gold Inc. NPV (CDI)
INTERNATIONAL ECONOMIC ANNOUNCEMENTS
Consumer Confidence (EU) (10:00)
Consumer Confidence (US) (15:00)
House Price Index (US) (14:00)
FINALS
Appreciate Group, D4T4 Solutions, Lamprell, Lookers, Seen, Trakm8 Holdings
AGMS
Afarak Group (DI), Anglo Asian Mining, Attraqt Group , British American Inv Trust, Cizzle Biotechnology Holdings, Crimson Tide, Datang International Power Generation Co Ltd., Gama Aviation , Mears Group, Mobile Tornado Group, MyHealthchecked, NAHL Group, Pacific Assets Trust, Rockhopper Exploration, RSA Insurance Group Limited, SDIC Power Holdings Co.,Ltd GDR (Reg S) , Sound Energy , Sportech, Watchstone Group
TRADING ANNOUNCEMENTS
Hunting
UK ECONOMIC ANNOUNCEMENTS
Consumer Credit (09:30)
M4 Money Supply (09:30)
Mortgage Approvals (09:30)
Wednesday 30 June
INTERIMS
Harworth Group, Velocity Composites
INTERIM DIVIDEND PAYMENT DATE
Albion Technology & General VCT, Antofagasta 5% Cum Prf, Aviva 8 3/4% Cumulative Irrd Preference 1, Brunner Investment 5% Prf, Croda International 5.9% Cumulative Preference 1, Croda International 6.6% Cumulative Preference 1, Ecclesiastical Insurance 8.625% Non-Cum Irr Pref Shares, REA Holdings 9% Cum. Prf. #1, Rotork 9.5% Cum Prf. #1, Tharisa (DI), TOC Property Backed Lending Trust, Victrex plc, Watkin Jones
QUARTERLY PAYMENT DATE
Ediston Property Investment Company, HICL Infrastructure , NextEnergy Solar Fund Limited Red, Premier Miton Global Renewables Trust, Raven Property Group Limited Cum Red Pref, The Renewables Infrastructure Group Limited, TwentyFour Select Monthly Income Fund Limited
INTERNATIONAL ECONOMIC ANNOUNCEMENTS
Chicago PMI (US) (14:45)
Crude Oil Inventories (US) (15:30)
MBA Mortgage Applications (US) (12:00)
Pending Homes Sales (US) (15:00)
Unemployment Rate (GER) (08:55)
FINALS
Aminex (CDI), Carclo, Civitas Social Housing , Dixons Carphone , Non-Standard Finance, OptiBiotix Health, PCF Group, Stagecoach Group, Studio Retail Group
AGMS
4basebio Uk Societas, Afentra , Africa Opportunity Fund Limited, Angle, ASA International Group , Asiamet Resources Limited (DI) , Bacanora Lithium, Block Energy , Cobra Resources, Cornerstone FS, Creo Medical Group, Deepmatter Group, Eden Research, Fireangel Safety Technology Group, GETECH Group, Good Energy Group, Gulf Marine Services, Gusbourne, Hurricane Energy, Immotion Group, Ingenta, Inspired Energy, Integrated Diagnostics Holdings, KEFI Gold and Copper , Kingfisher, Kropz , LongBoat Energy , Lookers, Metal Tiger , Metals Exploration, Midatech Pharma , National World , Octopus Apollo VCT, Panther Securities, Pathfinder Minerals , Petropavlovsk, Phoenix Global Resources , Plaza Centers NV, Primorus Investments, Provident Financial, Rockfire Resources, Savannah Energy, Savannah Resources, SpaceandPeople, SurgutnefteGas Public Joint Stock Company ADR, Tata Steel Ltd GDR (Reg S), Tower Resources, TP Group, Victoria Oil & Gas, W Resources, William Hill, Zegona Communications, Zephyr Energy
TRADING ANNOUNCEMENTS
Serco Group
UK ECONOMIC ANNOUNCEMENTS
BRC Shop Price Index (00:01)
Current Account (07:00)
Gross Domestic Product (07:00)
Nationwide House Price Index (07:00)
FINAL DIVIDEND PAYMENT DATE
Fresnillo, James Halstead 5.5% Cumulative Preference 1, Kakuzi Ltd., RHI Magnesita N.V. (DI), Spectris, STM Group
Thursday 01 July
INTERIM DIVIDEND PAYMENT DATE
Bellway, Cardiff Property, Fuller Smith and Turner 6% 1st Cumulative Preference 1, General Accident 'A'
INTERIM EX-DIVIDEND DATE
BP 8% Cum 1st Prf, BP 9% 2nd Prf, Hargreave Hale AIM VCT , Paragon Banking Group, S and U 31.5% Prf. Cum. Prf 12.5P, Smiths News , Treatt, Zegona Communications
QUARTERLY EX-DIVIDEND DATE
BMO UK High Income Trust , BMO UK High Income Trust B Shares, Real Estate Investors, Scottish Inv Trust, Value and Indexed Property Income Trust
INTERNATIONAL ECONOMIC ANNOUNCEMENTS
Auto Sales (US) (20:30)
Continuing Claims (US) (13:30)
Initial Jobless Claims (US) (13:30)
ISM Manufacturing (US) (15:00)
PMI Manufacturing (GER) (08:55)
PMI Manufacturing (EU) (09:00)
PMI Manufacturing (US) (14:45)
Unemployment Rate (EUR) (10:00)
GMS
Abcam
FINALS
AO World, Argentex Group , Polar Capital Holdings
SPECIAL EX-DIVIDEND DATE
Best of the Best, Chelverton UK Dividend Trust, Pennon Group, Record
AGMS
3i Group, C&C Group (CDI), DP Aircraft I Limited Pref , EJF Investments Ltd NPV, JD Sports Fashion, Mckay Securities, Trainline
TRADING ANNOUNCEMENTS
Associated British Foods, Cairn Homes (CDI), Loungers
UK ECONOMIC ANNOUNCEMENTS
PMI Manufacturing (09:30)
FINAL DIVIDEND PAYMENT DATE
Bunzl, Ferrexpo, Fuller Smith and Turner 8% 2nd Cumulative Preference 1, Marshalls, Renold 6% Cum. Prfd., Scottish Mortgage Inv Trust, Tandem Group, TotalEnergies SE
FINAL EX-DIVIDEND DATE
Anglo Asian Mining, B&M European Value Retail S.A. (DI), Burberry Group, Calculus VCT , Caledonia Investments, Hibernia Reit (CDI), Homeserve, ICG Enterprise Trust, iEnergizer Ltd., Inspiration Healthcare Group , Morses Club , Palace Capital , Premier Foods, Record, Robinson, Workspace Group
Friday 02 July
INTERIMS
Reach
INTERIM DIVIDEND PAYMENT DATE
AJ Bell, AVI Global Trust , Daily Mail and General Trust A (Non.V), Gabelli Value Plus Trust , Grainger, Panther Securities, Shaftesbury
INTERIM EX-DIVIDEND DATE
Merchants Trust 3.65% Cumulative Preference 1
QUARTERLY PAYMENT DATE
Blackrock North American Income Trust
INTERNATIONAL ECONOMIC ANNOUNCEMENTS
Factory Orders (US) (15:00)
Non-Farm Payrolls (US) (13:30)
Producer Price Index (GER) (10:00)
Retail Sales (GER) (07:00)
Unemployment Rate (US) (13:30)
SPECIAL DIVIDEND PAYMENT DATE
Midwich Group
AGMS
Mining, Minerals & Metals
FINAL DIVIDEND PAYMENT DATE
Alfa Financial Software Holdings , Animalcare Group, Aurora Investment Trust, Computacenter, Gulf Keystone Petroleum Ltd Com Shs (DI), Hilton Food Group, JTC, Tesco