Week ahead: US non-farm payrolls, global factory PMIs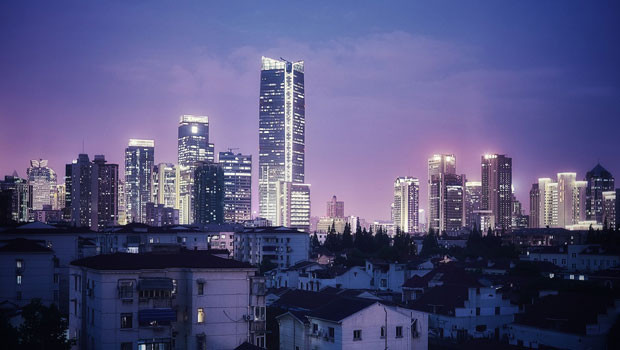 All eyes over the coming week will be on the US jobs report for August which is scheduled for release at the end of the week.
Consensus is for a slowdown in hiring from the breakneck pace of 528,000 observed in July to a still solid 300,000.
The rate of unemployment in the US is expected to be unchanged from the month before at 3.5%, while the year-on-year rate of growth in average hourly earnings is seen ticking higher by one tenth of a percentage point to 5.3%.
Against that backdrop, a flurry of manufacturing sector Purchasing Managers Indices for the month of August are due out, including survey compiler Caixin's survey in China on Wednesday and the Institute for Supply Management's US factory survey on Thursday.
Also scheduled for release on Wednesday is a preliminary reading on euro area consumer prices in August (consensus: 9.0% year-on-year).
On home shores, consumer credit and mortgage lending data are due out on Tuesday, followed by Nationwide's house price survey on Thursday with the latter to be accompanied by a final reading for S&P Global's manufacturing PMI.
Monday 29 August
ANNUAL REPORT
Arricano Real Estate (DI)
AGMS
Arricano Real Estate (DI)
Tuesday 30 August
INTERIMS
Centralnic Group , Old Mutual Limited NPV (DI), Uniphar (CDI)
INTERIM EX-DIVIDEND DATE
Newcastle 12 5/8% Perm Int Bearing Shs #1000
QUARTERLY EX-DIVIDEND DATE
Canadian General Investments Ltd.
INTERNATIONAL ECONOMIC ANNOUNCEMENTS
Business Climate Indicator (EU) (10:00)
Consumer Confidence (EU) (10:00)
Consumer Confidence (US) (15:00)
Economic Sentiment Indicator (EU) (10:00)
House Price Index (US) (14:00)
Import Price Index (GER) (07:00)
Industrial Confidence (EU) (10:00)
Services Sentiment (EU) (10:00)
FINALS
Braemar Shipping Services
SPECIAL DIVIDEND PAYMENT DATE
Scottish Inv Trust
SPECIAL EX-DIVIDEND DATE
NATWEST GROUP PLC ORD 100P
AGMS
Albion Enterprise VCT, Sivota
UK ECONOMIC ANNOUNCEMENTS
Consumer Credit (09:30)
M4 Money Supply (09:30)
Mortgage Approvals (09:30)
FINAL DIVIDEND PAYMENT DATE
Calnex Solutions , Ingenta
Wednesday 31 August
INTERIMS
Bank of Cyprus Holdings Public Limited Company (CDI), BBGI Global Infrastructure S.A. NPV (DI), Chesnara, Flowtech Fluidpower
INTERIM DIVIDEND PAYMENT DATE
Jupiter Fund Management
QUARTERLY PAYMENT DATE
Anglo Pacific Group, City of London Inv Trust, Custodian Reit , Picton Property Income Ltd
INTERNATIONAL ECONOMIC ANNOUNCEMENTS
Chicago PMI (US) (14:45)
Crude Oil Inventories (US) (15:30)
MBA Mortgage Applications (US) (12:00)
Unemployment Rate (GER) (08:55)
FINALS
ECO Animal Health Group
SPECIAL DIVIDEND PAYMENT DATE
UK Commercial Property Reit Limited
AGMS
Invinity Energy Systems , Latham (James), The Fulham Shore
UK ECONOMIC ANNOUNCEMENTS
BRC Shop Price Index (00:01)
Nationwide House Price Index (07:00)
FINAL DIVIDEND PAYMENT DATE
Celtic 6% Cnv Cum Prf, City of London 4.2% Cum 1st Prf Stk, City of London Investment Trust 4.2% Non-Cum 2nd Prf Stk, City of London Investment Trust Preference Ord Stk 14% Non-Cumulative 1
Thursday 01 September
INTERIMS
Alfa Financial Software Holdings , Camellia, Eurocell , Gem Diamonds Ltd. (DI), Gulf Keystone Petroleum Ltd Com Shs (DI), PPHE Hotel Group Ltd, Wentworth Resources NPV
INTERIM DIVIDEND PAYMENT DATE
Blackrock Income And Growth Investment Trust, Coventry 12 1/8% Perm Int Bearing Shs #1000
INTERIM EX-DIVIDEND DATE
Admiral Group, Aferian, Antofagasta, Apax Global Alpha Limited , Aviva 8 3/8% Cumulative Irrd Preference 1, Capital Limited (DI), Centamin (DI), Clarkson, Endeavour Mining, General Accident (Prf), Genuit Group, Henry Boot Prf, Hochschild Mining, InterContinental Hotels Group, International Personal Finance, JPMorgan American Inv Trust, Keystone Positive Change Investment Trust 5% Cumulative Preference 1, Pagegroup, Quilter, Ramsdens Holdings , Rathbones Group, Robert Walters, S and U 6% Cumulative Prf. £1, Savills, Tclarke
QUARTERLY PAYMENT DATE
JpMorgan China Growth & Income , JPMorgan Claverhouse Inv Trust, Unilever
QUARTERLY EX-DIVIDEND DATE
BlackRock World Mining Trust, Diversified Energy Company , Downing Renewables & Infrastructure Trust, Premier Miton Global Renewables Trust, Regional REIT Limited, RM Infrastructure Income
INTERNATIONAL ECONOMIC ANNOUNCEMENTS
Construction Spending (US) (15:00)
Continuing Claims (US) (13:30)
Initial Jobless Claims (US) (13:30)
ISM Manufacturing (US) (15:00)
ISM Prices Paid (US) (15:00)
PMI Manufacturing (EU) (09:00)
PMI Manufacturing (GER) (08:55)
PMI Manufacturing (US) (14:45)
Retail Sales (GER) (07:00)
Unemployment Rate (EU) (10:00)
FINALS
Omega Diagnostics Group
SPECIAL DIVIDEND PAYMENT DATE
Me Group International
SPECIAL EX-DIVIDEND DATE
Admiral Group, Pagegroup
AGMS
Carclo, Jet2, Jlen Environmental Assets Group Limited NPV, Picton Property Income Ltd, Softline Holding GDR (REG S)
UK ECONOMIC ANNOUNCEMENTS
PMI Manufacturing (09:30)
FINAL EX-DIVIDEND DATE
BHP Group Limited NPV (DI), Inspects Group , Knights Group Holdings , Miton UK Microcap Trust, ProCook Group, Redde Northgate, Solid State, Supreme
Friday 02 September
INTERIM DIVIDEND PAYMENT DATE
Avon Protection, Bellevue Healthcare Trust (Red), Inchcape, Just Group, Lancashire Holdings Limited, Moneysupermarket.com Group
QUARTERLY PAYMENT DATE
Honeywell International Inc., I3 Energy
INTERNATIONAL ECONOMIC ANNOUNCEMENTS
Balance of Trade (GER) (07:00)
Factory Orders (US) (15:00)
Non-Farm Payrolls (US) (13:30)
Producer Price Index (EU) (10:00)
Unemployment Rate (US) (13:30)
FINALS
Ashmore Group, Time Finance
FINAL DIVIDEND PAYMENT DATE
Cranswick, Heath (Samuel) & Sons, Iomart Group, Latham (James), New Century AIM VCT, NewRiver REIT
FINAL EX-DIVIDEND DATE
Base Resources Ltd