Week ahead: US jobs data, global manufacturing in focus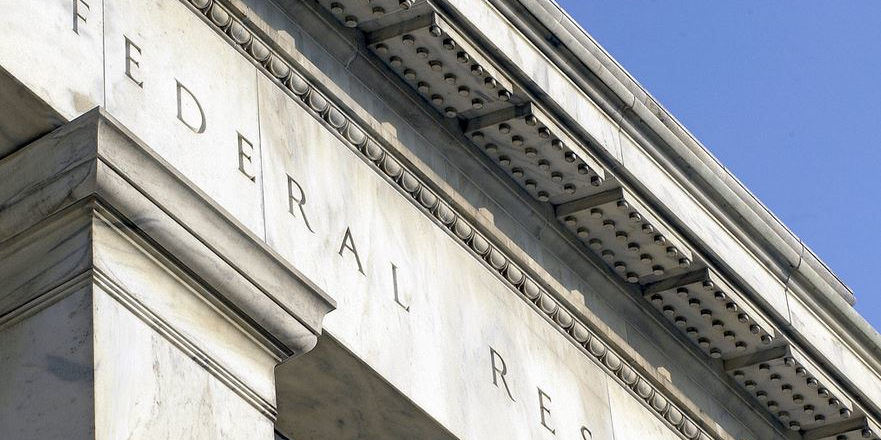 The focus in financial markets over the coming week will be on the US jobs market and global manufacturing.
To take note of, it will also be a holiday-shortened week on account of the 4 July holiday in the States, meaning that trading volumes are likely to be weaker than usual throughout the week.
It also means that on Thursday investors will be treated to a double serving of key data on the US jobs market, in the form of the latest weekly unemployment claims figures and the monthly non-farm payrolls numbers.
In the background, investors will also be keeping a close eye on the ongoing epidemic across all geographies and authorities' response, particularly in the US but not only.
As regards manufacturing, key survey readings are due out on Tuesday for China and for China and the US on Wednesday.
On home shores, the main data release will be Tuesday's personal lending data for May, followed by a survey reading on consumer confidence on Thursday.
Nationwide's UK house price index for June is due for release on Wednesday.
Monday 29 June
QUARTERLY EX-DIVIDEND DATE
Total SA
INTERNATIONAL ECONOMIC ANNOUNCEMENTS
Business Climate Indicator (EU) (10:00)
Consumer Confidence (EU) (10:00)
Economic Sentiment Indicator (EU) (10:00)
Industrial Confidence (EU) (10:00)
Pending Homes Sales (US) (15:00)
Services Confidence (EU) (10:00)
GMS
WANdisco
FINALS
Advanced Oncotherapy, Anexo Group , Equals Group , GB Group, Victoria Oil & Gas
ANNUAL REPORT
Gusbourne
AGMS
Anglo-Eastern Plantations, Baron Oil , BlackRock Latin American Inv Trust, Bonhill Group, Braime Group, Centamin (DI), Chesterfield Resources , Datang International Power Generation Co Ltd., Echo Energy , Globalworth Real Estate Investments Limited, Harworth Group, Hawkwing, IQE, Lookers, Mears Group, Mereo Biopharma Group, Predator Oil & Gas Holdings NPV, Savannah Energy, Spinnaker Opportunities , Synairgen, Volvere, Witan Pacific Inv Trust, Wood Group (John)
UK ECONOMIC ANNOUNCEMENTS
Consumer Credit (09:30)
Current Account (07:00)
Gross Domestic Product (07:00)
M4 Money Supply (09:30)
Mortgage Approvals (09:30)
FINAL DIVIDEND PAYMENT DATE
Genel Energy, Morrison (Wm) Supermarkets
Tuesday 30 June
INTERIMS
CloudCoco Group , On The Beach Group
INTERIM DIVIDEND PAYMENT DATE
Albion Technology & General VCT, Artemis VCT, Aviva 8 3/4% Cumulative Irrd Preference 1, Ecclesiastical Insurance 8.625% Non-Cum Irr Pref Shares, Triple Point VCT 2011 'B', Triple Point Vct 2011 A
QUARTERLY PAYMENT DATE
Ediston Property Investment Company, HICL Infrastructure , NextEnergy Solar Fund Limited Red, Premier Global Infrastructure Trust, Raven Property Group 6.5% Red Cnv Pref Shs NPV, Raven Property Group Limited Cum Red Pref, The Renewables Infrastructure Group Limited, TwentyFour Select Monthly Income Fund Limited
INTERNATIONAL ECONOMIC ANNOUNCEMENTS
Chicago PMI (US) (14:45)
Consumer Confidence (US) (15:00)
Import Price Index (GER) (07:00)
GMS
Oilex Ltd.
FINALS
Aseana Properties Ltd., Boston International Holdings, Catenae Innovation, Civitas Social Housing , D4T4 Solutions, Solid State, Sysgroup
ANNUAL REPORT
Catenae Innovation
SPECIAL DIVIDEND PAYMENT DATE
Artemis VCT
AGMS
4D Pharma , Aberdeen Standard European Logistics Income, Allied Minds , Animalcare Group, Armadale Capital, ASA International Group , Asiamet Resources Limited (DI) , Attraqt Group , BMO Commercial Property Trust Limited, Borders & Southern Petroleum, Cadogan Petroleum, Centaur Media, Cobra Resources, Crimson Tide, Distribution Finance Capital Holdings, ECSC Group, Energiser Investments, Equals Group , Fireangel Safety Technology Group, Fox Marble Holdings, Good Energy Group, Good Energy Group, Gresham House Energy Storage Fund, Gulf Marine Services, GYG, Henry Boot, I3 Energy , Impellam Group, Ingenta, Inspects Group , Inspired Energy, Instem, Keller Group, Keystone Law Group , London Security, LSL Property Services, LXI Reit , Maintel Holdings, Metal Tiger , Mustang Energy , National World , Non-Standard Finance, Petropavlovsk, Phoenix Global Resources , Phoenix Global Resources , Pollen Street Secured Lending , Prospex Oil and Gas, Ra International Group, RDL Realisation , Reach4Entertainment Enterprises, Robinson, Rurelec, Safestay, SIG, Standard Life Investments Property Income Trust Ltd., SurgutnefteGas Public Joint Stock Company ADR, Tiger Resource, Tissue Regenix Group, Trans-Siberian Gold, Universe Group, Vianet Group, W Resources, Woodbois Limited, Xtract Resources
UK ECONOMIC ANNOUNCEMENTS
Nationwide House Price Index (07:00)
FINAL DIVIDEND PAYMENT DATE
James Halstead 5.5% Cumulative Preference 1, Sigma Capital Group
Wednesday 01 July
INTERIMS
React Group
INTERIM DIVIDEND PAYMENT DATE
Balfour Beatty Cum Cnv Red Prf , General Accident 'A'
QUARTERLY PAYMENT DATE
Total SA
INTERNATIONAL ECONOMIC ANNOUNCEMENTS
Auto Sales (US) (20:30)
ISM Manufacturing (US) (15:00)
MBA Mortgage Applications (US) (12:00)
PMI Manufacturing (GER) (08:55)
PMI Manufacturing (EU) (09:00)
PMI Manufacturing (US) (14:45)
Retail Sales (GER) (07:00)
Unemployment Rate (GER) (08:55)
GMS
Feedback
FINALS
Enteq Upstream, HML Holdings
EGMS
Joint Stock Company National Atomic Company Kazatomprom GDR (Reg S)
AGMS
Arricano Real Estate (DI), Downing Strategic Micro-Cap Investment Trust Red, Third Point Offshore Investors Limited, TR Property Inv Trust
TRADING ANNOUNCEMENTS
Sainsbury (J)
UK ECONOMIC ANNOUNCEMENTS
BRC Shop Price Index (00:01)
PMI Manufacturing (09:30)
FINAL DIVIDEND PAYMENT DATE
Fuller Smith and Turner 8% 2nd Cumulative Preference 1, Renold 6% Cum. Prfd., Scottish Mortgage Inv Trust
Thursday 02 July
INTERIM DIVIDEND PAYMENT DATE
Cardiff Property, Pacific Assets Trust
INTERIM EX-DIVIDEND DATE
BP 8% Cum 1st Prf, BP 9% 2nd Prf, British Smaller Companies VCT, CC Japan Income & Growth Trust, Hargreave Hale AIM VCT , Treatt, Zegona Communications
QUARTERLY EX-DIVIDEND DATE
Anglo Pacific Group, BMO UK High Income Trust , Primary Health Properties, Real Estate Credit Investments Ltd, Scottish Inv Trust, Volta Finance Limited NPV (GBP)
INTERNATIONAL ECONOMIC ANNOUNCEMENTS
Balance of Trade (US) (13:30)
Continuing Claims (US) (13:30)
Factory Orders (US) (15:00)
Initial Jobless Claims (US) (13:30)
Non-Farm Payrolls (US) (13:30)
Producer Price Index (EU) (10:00)
Unemployment Rate (EU) (10:00)
Unemployment Rate (US) (13:30)
FINALS
Smith (DS)
SPECIAL DIVIDEND PAYMENT DATE
Tandem Group
SPECIAL EX-DIVIDEND DATE
BMO UK High Income Trust B Shares, Record
EGMS
XLMedia
AGMS
Concepta, EJF Investments Ltd NPV, JPMorgan Multi-Asset Trust, Sainsbury (J)
TRADING ANNOUNCEMENTS
Meggitt
FINAL DIVIDEND PAYMENT DATE
Cenkos Securities, Ferrexpo, Tandem Group
FINAL EX-DIVIDEND DATE
Aberdeen Japan Investment Trust , Airtel Africa , Anglo Asian Mining, Calculus VCT , Coca-Cola HBC AG (CDI), Hibernia Reit , Homeserve, ICG Enterprise Trust, iEnergizer Ltd., Maven Income & Growth VCT, National Grid, Record, Workspace Group
Friday 03 July
INTERIM DIVIDEND PAYMENT DATE
AVI Global Trust , Ferrexpo, Grainger
QUARTERLY PAYMENT DATE
Blackrock North American Income Trust
INTERNATIONAL ECONOMIC ANNOUNCEMENTS
Balance of Trade (GER) (07:00)
Crude Oil Inventories (US) (15:30)
Current Account (GER) (07:00)
Industrial Production (GER) (07:00)
PMI Composite (EU) (09:00)
PMI Composite (GER) (08:55)
PMI Services (EU) (09:00)
PMI Services (GER) (08:55)
FINALS
Fuller Smith & Turner
AGMS
Calculus VCT , Capital Gearing Trust, Marks & Spencer Group
UK ECONOMIC ANNOUNCEMENTS
GFK Consumer Confidence (00:01)
PMI Services (09:30)
FINAL DIVIDEND PAYMENT DATE
Downing Strategic Micro-Cap Investment Trust Red, JTC, Judges Scientific, Phoenix Spree Deutschland Limited Shs NPV , Tesco, Witan Pacific Inv Trust