Week ahead: US jobs data, global manufacturing in focus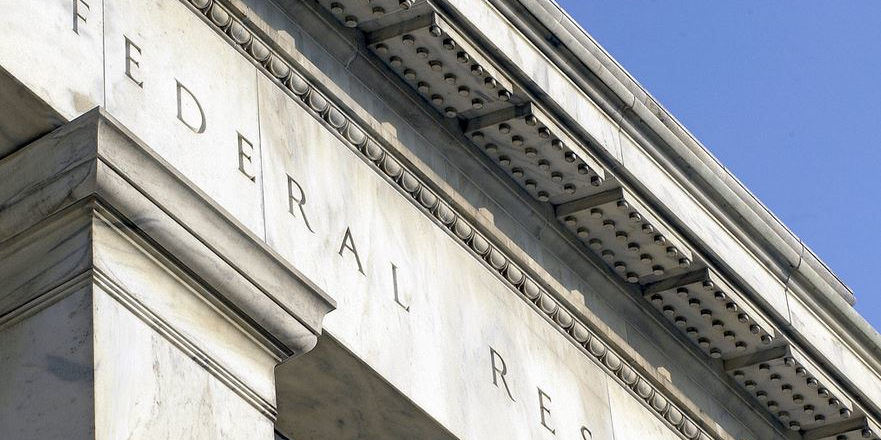 The focus over the next week will be on the release of US jobs data and the ongoing debate around the euro area's health and economic response to the coronavirus pandemic.
In particular, weekly jobless claims figures due out on Thursday are expected to reveal a 3.875m jump, following the previous week's 3.283m surge.
Somewhat surprisingly, due to the reference week for the March non-farm payrolls report falling in the week ending on 14 March,, some economists believe it will still show some growth - even if lacklustre - with the full fallout from Covid-19 not expected to show up until the April report.
Also in the spotlight will be a raft of manufacturing sector surveys from around the world.
A slowdown in the rate of decline is expected in China's factory sector, but alongside data showing a contraction both in the US and euro area.
On home shores, the most timely release will come on Wednesday, in the form of GfK's consumer confidence gauge for March.
Monday 30 March
INTERIMS
Quadrise Fuels International
INTERIM DIVIDEND PAYMENT DATE
Ashmore Group, Mountview Estates
QUARTERLY EX-DIVIDEND DATE
Total SA
INTERNATIONAL ECONOMIC ANNOUNCEMENTS
Business Climate Indicator (EU) (10:00)
Consumer Confidence (EU) (10:00)
Economic Sentiment Indicator (EU) (10:00)
Industrial Confidence (EU) (10:00)
Pending Homes Sales (US) (15:00)
Services Confidence (EU) (10:00)
FINALS
ADES International Holding (DI) , Belvoir Group, Globaltrans Investment GDR (Reg S), Horizon Discovery Group, Instem
EGMS
Societatea Nationala De Gaze Naturale Romgaz S.A. GDR (Reg S)
AGMS
Angus Energy , BSF Enterprise , Guaranty Trust Bank GDR (Reg S), Keras Resources , M & G Credit Income Investment Trust , Smithson Investment Trust, Temple Bar Inv Trust
TRADING ANNOUNCEMENTS
Pennon Group
UK ECONOMIC ANNOUNCEMENTS
Consumer Credit (09:30)
M4 Money Supply (09:30)
Mortgage Approvals (08:30)
Tuesday 31 March
INTERIMS
Diageo, Gfinity , James Halstead, Smiths Group
INTERIM DIVIDEND PAYMENT DATE
Mid Wynd International Inv Trust
QUARTERLY PAYMENT DATE
HICL Infrastructure , NextEnergy Solar Fund Limited Red, Premier Global Infrastructure Trust, Raven Property Group 6.5% Red Cnv Pref Shs NPV, Raven Property Group Limited Cum Red Pref, The Renewables Infrastructure Group Limited
INTERNATIONAL ECONOMIC ANNOUNCEMENTS
Chicago PMI (US) (14:45)
Consumer Confidence (US) (15:00)
Unemployment Rate (GER) (08:55)
FINALS
Chesnara, DP Poland, Inspired Energy, Michelmersh Brick Holdings, One Media IP Group, Property Franchise Group, Proteome Sciences, Surgical Innovations Group, TP Group, Tremor International LTD (DI)
SPECIAL DIVIDEND PAYMENT DATE
Berkeley Group Holdings (The)
AGMS
Blue Star Capital, CloudCoco Group , IRF European Finance Investments Ltd (DI), Toople
UK ECONOMIC ANNOUNCEMENTS
Current Account (07:00)
GFK Consumer Confidence (00:01)
Gross Domestic Product (07:00)
FINAL DIVIDEND PAYMENT DATE
Aviva 8 3/8% Cumulative Irrd Preference 1, Henry Boot Prf, Keystone Inv Trust 5% Cumulative Preference 1, Northern Electricity Prf, S and U 6% Cumulative Prf. £1, Tate & Lyle 6.5% Cum. Prf. £1
Wednesday 01 April
INTERIM DIVIDEND PAYMENT DATE
Beeks Financial Cloud Group
QUARTERLY PAYMENT DATE
Total SA
INTERNATIONAL ECONOMIC ANNOUNCEMENTS
Auto Sales (US) (20:30)
Construction Spending (US) (15:00)
Crude Oil Inventories (US) (15:30)
Factory Orders (GER) (07:00)
ISM Manufacturing (US) (15:00)
MBA Mortgage Applications (US) (12:00)
PMI Manufacturing (GER) (08:55)
PMI Manufacturing (EU) (09:00)
PMI Manufacturing (US) (14:45)
Retail Sales (GER) (07:00)
Unemployment Rate (EU) (10:00)
FINALS
Brave Bison Group, Cathay International Holdings Ltd., Futura Medical, RHI Magnesita N.V. (DI), The Mission Group
ANNUAL REPORT
Cathay International Holdings Ltd., RHI Magnesita N.V. (DI)
EGMS
Redt Energy
AGMS
Primary Health Properties, Rights & Issues Inv Trust Income Shares
TRADING ANNOUNCEMENTS
Topps Tiles, Wizz Air Holdings
UK ECONOMIC ANNOUNCEMENTS
BRC Shop Price Index (00:01)
PMI Manufacturing (09:30)
FINAL DIVIDEND PAYMENT DATE
Bristol Water 'A' 8 3/4% Cum Irrd Prf, General Accident (Prf), John Menzies 9% Cumulative Preference 1, Morgan Advance Materials 5% Cumulative 2nd Preference 1, Morgan Advance Materials 5.5% Cumulative 1st preference 1, RSA Ins 7 3/8%pf, Stand.Ch.7te%pr, Standard Chartered 8 1/4% Non-Cum Irrd Pref
Thursday 02 April
INTERIMS
Tracsis
INTERIM DIVIDEND PAYMENT DATE
Genus, South32 Limited (DI)
INTERIM EX-DIVIDEND DATE
Softcat, Thorpe (F.W.)
QUARTERLY EX-DIVIDEND DATE
Blackrock North American Income Trust , BMO UK High Income Trust , Primary Health Properties, SQN Secured Income Fund , Volta Finance Limited, Volta Finance Limited NPV (GBP)
FINALS
Hunters Property , Saga
SPECIAL DIVIDEND PAYMENT DATE
South32 Limited (DI)
SPECIAL EX-DIVIDEND DATE
Billing Services Group Ltd., BMO UK High Income Trust B Shares, Life Settlement Assets, Life Settlement Assets, Life Settlement Assets
EGMS
Amiad Water Systems Ltd
AGMS
Amino Technologies, Banco Santander S.A., Gunsynd , Scottish American Inv Company, Wishbone Gold (DI)
FINAL DIVIDEND PAYMENT DATE
BBGI SICAV S.A. (DI), Blackrock Throgmorton Trust
FINAL EX-DIVIDEND DATE
Chemring Group, CLS Holdings, Convatec Group , IMI, Impax Environmental Markets, Man Group, Melrose Industries, Mobius Investment Trust , Mondi, Moneysupermarket.com Group, Oakley Capital Investments Ltd. (DI), Old Mutual Limited NPV (DI), Phoenix Group Holdings , Quilter, Smith & Nephew, Standard Life Aberdeen, TP ICAP
Friday 03 April
INTERIM DIVIDEND PAYMENT DATE
Grit Real Estate Income Group Limited NPV (DI), London Finance & Investment Group, Pennon Group
QUARTERLY PAYMENT DATE
Brunner Inv Trust
AGMS
Leeds Building Society 13 3/8% Bearing Shares, McColl's Retail Group
TRADING ANNOUNCEMENTS
CMC Markets
FINAL DIVIDEND PAYMENT DATE
Apax Global Alpha Limited , Barclays, MTI Wireless Edge Ltd., Rights & Issues Inv Trust Income Shares