Week ahead: UK Supreme Court, US-China trade in focus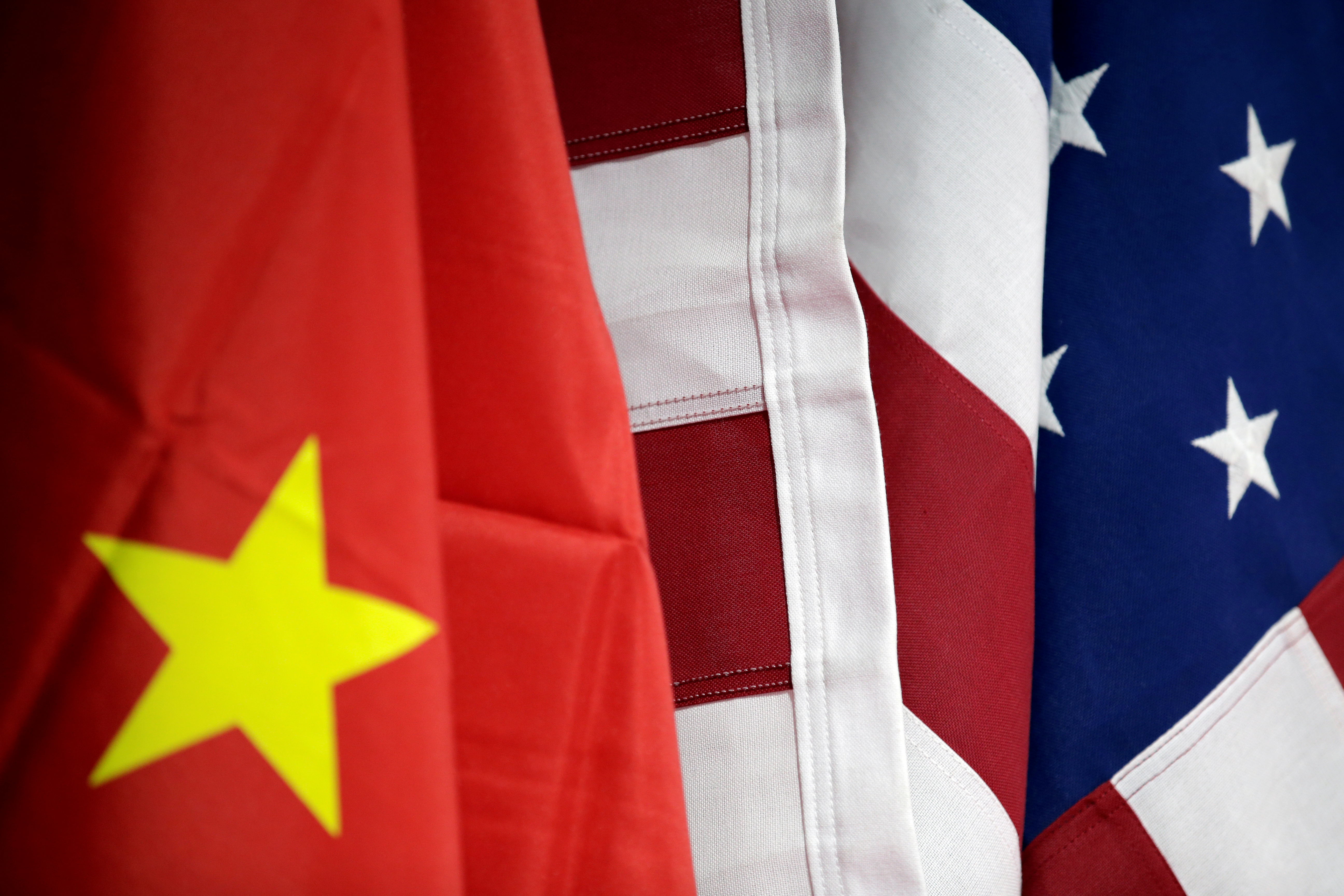 The focus over the coming week will revert to Brexit and the ongoing mid-level US-China consultations on trade.
Regarding the former, perhaps the key event to watch will be the UK Supreme Court's decision on the government's decision to prorogue Parliament, although it appeared that there was only a small chance that Parliament would be called back as a result, which some observers believed would help those opposed to a no-deal Brexit to stop it.
But there are skeptics.
"It would be a surprise if the judges were to find against the government, but even if they were to do so it's not immediately apparent what difference it would make to whether the UK and EU are able to arrive at a deal," said Michael Hewson, chief market analyst at CMC Markets UK.
"If the last three years have taught us anything it is that MPs know what they don't want but are completely clueless at articulating what they do want, apart from preventing the UK leaving with a deal."
Against that backdrop, traders are likely to be keeping a wary eye on events in the Middle East.
Across the Channel meanwhile, preliminary readings for IHS Markit's euro area Purchasing Managers' Indices for manufacturing and services, out on Monday, will also be closely watched.
Stateside, the key economic reports to watch are scheduled for release on Friday, namely those on personal income and spending, and durable goods orders data for August, alongside a final reading on the University of Michigan's consumer confidence gauge for September.
Monday September 23
INTERIMS
ASA International Group , Brady, Brady, Deltex Medical Group, Destiny Pharma , Faron Pharmaceuticals Oy (DI), Gama Aviation , Independent Oil & Gas , Instem, Keystone Law Group , Microsaic Systems
INTERIM DIVIDEND PAYMENT DATE
Barclays, British Smaller Companies VCT 2, Hikma Pharmaceuticals, SEGRO, Vivo Energy
QUARTERLY PAYMENT DATE
Royal Dutch Shell 'A', Royal Dutch Shell 'B'
FINALS
Purecircle Limited (DI), Seeing Machines Ltd.
AGMS
BMO Managed Portfolio Trust Growth Shares, BMO Managed Portfolio Trust Income Shares, BMO Managed Portfolio Trust Income Shares, Hidong Estate, Marechale Capital , NB Private Equity Partners Ltd., Ormonde Mining, Sosandar
FINAL DIVIDEND PAYMENT DATE
Castleton Technology
Tuesday September 24
INTERIMS
Alliance Pharma, Animalcare Group, Card Factory, DigitalBox, DP Poland, Everyman Media Group , Flowtech Fluidpower, Minds + Machines Group Limited (DI), Pennant International Group, S&U, Serica Energy, Ten Entertainment Group , Tremor International LTD (DI)
INTERIM DIVIDEND PAYMENT DATE
Franchise Brands, Standard Life Aberdeen
INTERNATIONAL ECONOMIC ANNOUNCEMENTS
Consumer Confidence (US) (15:00)
House Price Index (US) (14:00)
IFO Business Climate (GER) (09:00)
IFO Current Assessment (GER) (09:00)
IFO Expectations (GER) (09:00)
FINALS
1pm, Blancco Technology Group, DX (Group), Hotel Chocolat Group , InnovaDerma, Town Centre Securities
SPECIAL DIVIDEND PAYMENT DATE
Glencore
AGMS
Draper Esprit VCT, Kibo Energy, Knights Group Holdings , Limitless Earth, Park Group, Versarien
UK ECONOMIC ANNOUNCEMENTS
CBI Industrial Trends Surveys (11:00)
FINAL DIVIDEND PAYMENT DATE
TheWorks.Co.Uk
Wednesday September 25
INTERIMS
Boohoo Group, Ergomed , Mi-Pay Group, Mission Marketing Group, WANdisco, XLMedia
INTERIM DIVIDEND PAYMENT DATE
CRH
INTERNATIONAL ECONOMIC ANNOUNCEMENTS
Crude Oil Inventories (US) (15:30)
GFK Consumer Confidence (GER) (07:00)
MBA Mortgage Applications (US) (12:00)
New Homes Sales (US) (15:00)
FINALS
Allergy Therapeutics, Netcall, PRS Reit (The)
DRILLING REPORT
Berkeley Energia Limited (DI), Valeura Energy Inc NPV (DI)
AGMS
Adept Technology Group, Carclo, Grafenia , Hornby, Joules Group, NCC Group, Orient Telecoms , PZ Cussons, Scholium Group, Scientific Digital Imaging, Shearwater Group , Tavistock Investments
UK ECONOMIC ANNOUNCEMENTS
BBA Mortgage Lending Figures (09:30)
FINAL DIVIDEND PAYMENT DATE
BHP Group
Thursday September 26
INTERIMS
Alfa Financial Software Holdings , Circassia Pharmaceuticals, Ebiquity, Eve Sleep PLC, Northbridge Industrial Services, Pelatro
INTERIM DIVIDEND PAYMENT DATE
Aviva, Frenkel Topping Group, GVC Holdings, Legal & General Group, Provident Financial, Prudential, Reckitt Benckiser Group, Schroders, Schroders (Non-Voting), Wood Group (John)
INTERIM EX-DIVIDEND DATE
Advanced Medical Solutions Group, Bonhill Group, Bovis Homes Group, EMIS Group, Essentra, Fidelity European Values, Gamma Communications, Grafton Group Units, Hansteen Holdings, Huntsworth, Intertek Group, John Laing Group , JPMorgan Russian Securities, JTC, Kenmare Resources, Medica Group , Morrison (Wm) Supermarkets, NAHL Group, Oakley Capital Investments Ltd. (DI), Smurfit Kappa Group, Somero Enterprises Inc. (DI), Strix Group , STV Group, Trans-Siberian Gold, TT Electronics, Urban Exposure, Wynnstay Group
QUARTERLY PAYMENT DATE
Fair Oaks Income Limited 2017 Shs NPV, Kosmos Energy (DI), Volta Finance Limited, Volta Finance Limited NPV (GBP)
QUARTERLY EX-DIVIDEND DATE
Duke Royalty Limited, Mercantile Investment Trust (The), Real Estate Investors, Value and Income Trust
INTERNATIONAL ECONOMIC ANNOUNCEMENTS
Continuing Claims (US) (13:30)
Gross Domestic Product (US) (13:30)
Initial Jobless Claims (US) (13:30)
M3 Money Supply (EU) (09:00)
Pending Homes Sales (US) (15:00)
Personal Consumption Expenditures (US) (13:30)
FINALS
Orient Telecoms
SPECIAL EX-DIVIDEND DATE
Diverse Income Trust (The), Hargreaves Lansdown, Jarvis Securities, Morrison (Wm) Supermarkets
AGMS
Alcentra Euorpean Floating Rate Income Fund Ltd Red Ord Shs, Argo Group Ltd., Finncap Group , Ilika, Kainos Group , Kromek Group, NWF Group, Real Good Food , Sure Ventures , Trakm8 Holdings
TRADING ANNOUNCEMENTS
Mitchells & Butlers
FINAL DIVIDEND PAYMENT DATE
XPS Pensions Group
FINAL EX-DIVIDEND DATE
Adept Technology Group, Alumasc Group, Beeks Financial Cloud Group, Brooks Macdonald Group, Draper Esprit VCT, Eckoh, ECO Animal Health Group, Hargreaves Lansdown, IG Group Holdings, Jupiter Green Inv Trust, Kainos Group , Norish Units, Pembroke Vct, Pembroke Vct B, PHSC, Renishaw, United Carpets Group
Friday September 27
INTERIMS
ADES International Holding (DI) , GAN
INTERIM DIVIDEND PAYMENT DATE
Ascential, Baronsmead Second Venture Trust, Baronsmead Venture Trust, Camellia, Capital Drilling Ltd. (DI), Centamin (DI), CLS Holdings, Elementis, LPA Group, Mincon Group , Polymetal International, Reach, Rights & Issues Inv Trust Income Shares, Rotork, Secure Trust Bank, St James's Place, TI Fluid Systems
QUARTERLY PAYMENT DATE
Diversified Gas & Oil, Premier Global Infrastructure Trust, RM Secured Direct Lending, UIL Limited (DI)
QUARTERLY EX-DIVIDEND DATE
Total SA
INTERNATIONAL ECONOMIC ANNOUNCEMENTS
Business Climate Indicator (EU) (10:00)
Consumer Confidence (EU) (10:00)
Economic Sentiment Indicator (EU) (10:00)
Industrial Confidence (EU) (10:00)
Personal Consumption Expenditures (US) (13:30)
Personal Income (US) (13:30)
Personal Spending (US) (13:30)
Services Confidence (EU) (10:00)
U. of Michigan Confidence (US) (15:00)
FINALS
Byotrol, CVS Group
AGMS
Bermele, BlockChain Worldwide , Lucky Cement Ltd GDR (Reg S), MediaZest, San Leon Energy, United Carpets Group
UK ECONOMIC ANNOUNCEMENTS
CBI Distributive Trades Surveys (11:00)
FINAL DIVIDEND PAYMENT DATE
Auto Trader Group , Best of the Best, Dixons Carphone , Downing Four VCT DP2011 Gen A Shs, Downing Four VCT DP2011 Str A Shs, DWF Group , First Property Group, Miton UK Microcap Trust, Northgate, Van Elle Holdings