Week ahead: G7, NATO summit, and Fed's Powell in focus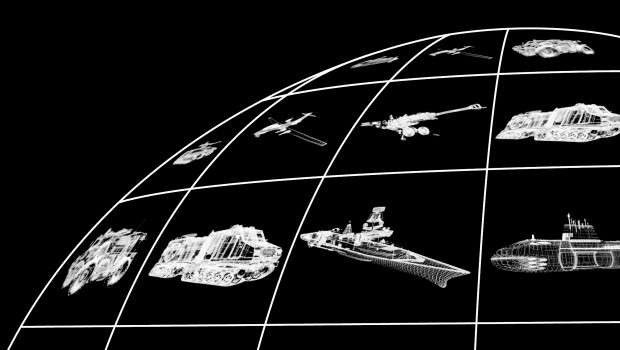 The coming week's spotlight will be on the geopolitical with G7 leaders set to meet on 25-26 June and with NATO leaders preparing to do the same on 28-30 June.
Investors will also be keeping a close eye on US central bank chairman Jerome Powell, who is due to speak at the European Central Bank's Forum in Sintra, Portugal, on Wednesday.
Reports for US durable goods orders and the PCE price deflator in May are due out on Monday and Thursday, respectively, followed by the ISM institute's factory sector survey for June on Friday.
Against that backdrop, Thursday will bring with it a final reading for first quarter gross domestic product in the UK, followed by consumer credit figures for May the day afterwards.
Across the Channel, all eyes will be on German retail sales and unemployment figures covering the months of May and June, both on Thursday.
Friday meanwhile will see the release of a final reading for euro area consumer prices in June.
In Asia, Thursday will see the release of factory survey data for June in the People's Republic of China, on Thursday and Friday.
Monday 27 June
INTERIM DIVIDEND PAYMENT DATE
Henderson European Focus Trust
QUARTERLY EX-DIVIDEND DATE
General Electric Co (CDI)
INTERNATIONAL ECONOMIC ANNOUNCEMENTS
Durable Goods Orders (US) (13:30)
Pending Homes Sales (US) (15:00)
FINALS
Cake Box Holdings, Invinity Energy Systems
AGMS
Anglo-Eastern Plantations, Celadon Pharmaceuticals, Cizzle Biotechnology Holdings, Echo Energy , Medica Group , Pelatro , Surgical Innovations Group, Tata Consumer Products Limited GDS (REG S), Tiger Resource, Verici DX , Warpaint London
FINAL DIVIDEND PAYMENT DATE
Churchill China, Kingfisher
Tuesday 28 June
INTERIMS
Oxford Biodynamics
INTERIM DIVIDEND PAYMENT DATE
Ferrexpo
INTERNATIONAL ECONOMIC ANNOUNCEMENTS
Consumer Confidence (US) (15:00)
GFK Consumer Confidence (GER) (07:00)
House Price Index (US) (14:00)
FINALS
Appreciate Group, IG Design Group, Marlowe, Wise Class A
IMSS
ICG Enterprise Trust, ICG Enterprise Trust
AGMS
4D Pharma , Acceler8 Ventures , Airtel Africa , Alina Holdings, Anemoi International Ltd NPV (DI), Attraqt Group , Aurora Investment Trust, Bay Capital , British American Inv Trust, Capital & Counties Properties , CMO Group, Creo Medical Group, Futura Medical, Gama Aviation , Immupharma, IQE, Katoro Gold, Pacific Assets Trust, Red Capital , Rockhopper Exploration, Serabi Gold, Sound Energy , Tata Steel Ltd GDR (Reg S), Thalassa Holdings Ltd. (DI), Thalassa Holdings Ltd. (DI), TP Group, UK Oil & Gas , Volvere, Westminster Group, Zegona Communications
Wednesday 29 June
INTERIMS
Velocity Composites
INTERIM DIVIDEND PAYMENT DATE
Tharisa (DI), Victrex plc
QUARTERLY EX-DIVIDEND DATE
Yamana Gold Inc. NPV (CDI)
INTERNATIONAL ECONOMIC ANNOUNCEMENTS
Business Climate Indicator (EU) (10:00)
Consumer Confidence (EU) (10:00)
Crude Oil Inventories (US) (15:30)
Economic Sentiment Indicator (EU) (10:00)
Gross Domestic Product (US) (13:30)
Industrial Confidence (EU) (10:00)
M3 Money Supply (EU) (09:00)
MBA Mortgage Applications (US) (12:00)
Personal Consumption Expenditures (US) (13:30)
Services Sentiment (EU) (10:00)
GMS
BMO Real Estate Investments Limited, Thinksmart Limited (DI)
FINALS
Inspects Group , Latham (James), Moonpig Group , Mulberry Group
ANNUAL REPORT
Ted Baker
AGMS
Africa Opportunity Fund Limited, Angle, Angle, Argo Blockchain, ATOME Energy , Brave Bison Group, Concurrent Technologies, Eden Research, Facilities by ADF, Gemfields Group Limited, Golden Prospect Precious Metals Ltd., Heiq, Helios Underwriting, Hurricane Energy, I(X) Net Zero NPV, Maxcyte (DI), Meggitt, Mobile Tornado Group, NB Distressed Debt Investment Fund Limited, NetScientific , Proton Motor Power Systems, Provident Financial, Ra International Group, Reabold Resources, Symphony Environmental Technologies, Team17 Group, Trinity Exploration & Production, Ura Holdings , XP Factory, Zaim Credit Systems
UK ECONOMIC ANNOUNCEMENTS
BRC Shop Price Index (00:01)
FINAL DIVIDEND PAYMENT DATE
Menhaden Resource Efficiency
Thursday 30 June
INTERIMS
PCF Group, PCF Group
INTERIM DIVIDEND PAYMENT DATE
Antofagasta 5% Cum Prf, Aviva 8 3/4% Cumulative Irrd Preference 1, Brunner Investment 5% Prf, Cardiff Property, Croda International 5.9% Cumulative Preference 1, Croda International 6.6% Cumulative Preference 1, Ecclesiastical Insurance 8.625% Non-Cum Irr Pref Shares, Foresight Enterprise VCT , IntegraFin Holding, REA Holdings 9% Cum. Prf. #1, Rotork 9.5% Cum Prf. #1, Watkin Jones
INTERIM EX-DIVIDEND DATE
BP 8% Cum 1st Prf, BP 9% 2nd Prf, Hargreave Hale AIM VCT , Treatt
QUARTERLY PAYMENT DATE
BlackRock World Mining Trust, Diversified Energy Company , Downing Renewables & Infrastructure Trust, Ediston Property Investment Company, HICL Infrastructure , NextEnergy Solar Fund Limited Red, Premier Miton Global Renewables Trust, The Renewables Infrastructure Group Limited
QUARTERLY EX-DIVIDEND DATE
Duke Royalty Limited, Real Estate Investors
INTERNATIONAL ECONOMIC ANNOUNCEMENTS
Chicago PMI (US) (14:45)
Continuing Claims (US) (13:30)
Import Price Index (GER) (07:00)
Initial Jobless Claims (US) (13:30)
Personal Consumption Expenditures (US) (13:30)
Personal Income (US) (13:30)
Personal Spending (US) (13:30)
Retail Sales (GER) (07:00)
Unemployment Rate (EU) (10:00)
Unemployment Rate (GER) (08:55)
Q3
Renalytix (Reg S)
FINALS
Accsys Technologies, Cadence Minerals, Civitas Social Housing , Grand Vision Media Holdings , Polar Capital Holdings, SDCL Energy Efficiency Income Trust, Seen, Shefa Gems Ltd (DI)
SPECIAL EX-DIVIDEND DATE
Caledonia Investments, NB Distressed Debt Investment Fund Limited Ext Shs, NB Distressed Debt Investment Fund Limited Red Ord, Record, Thinksmart Limited (DI)
EGMS
Solgold
AGMS
Ashtead Technology Holdings, Caspian Sunrise , Cobra Resources, Comptoir Group, Crimson Tide, ECSC Group, Evraz, First Tin, Gresham House Energy Storage Fund, GRIT Investment Trust, Gulf Marine Services, Gusbourne, Hamak Gold Limited NPV (DI), Hemogenyx Pharmaceuticals , Immotion Group, Inspiration Healthcare Group , Inspired, Jadestone Energy, Kanabo Group, KEFI Gold and Copper , Kropz , Likewise Group, Live Company Group, Location Sciences Group, Loopup Group , M&C Saatchi, Microsaic Systems, New Century AIM VCT 2, Nostra Terra Oil & Gas Co, Pathfinder Minerals , PJSC Gazprom Level 1 ADS, PJSC Magnitogorsk Iron & Steel Works GDR (Reg S), Playtech, Primorus Investments, Rockfire Resources, Roquefort Therapeutics, Sanne Group, Savannah Energy, Scottish Mortgage Inv Trust, Serica Energy, [email protected] Capital , [email protected] Capital , Surface Transforms, Synairgen, Tower Resources, Trainline, Valirx, Victoria Oil & Gas, X5 Retail Group NV GDR (Reg S)
UK ECONOMIC ANNOUNCEMENTS
Current Account (07:00)
Gross Domestic Product (07:00)
Nationwide House Price Index (07:00)
FINAL DIVIDEND PAYMENT DATE
IP Group, James Halstead 5.5% Cumulative Preference 1, Kakuzi Ltd., Spectris, Tandem Group, Zhejiang Expressway Co 'H' Shares
FINAL EX-DIVIDEND DATE
Anglo Asian Mining, B&M European Value Retail S.A. (DI), B.P. Marsh & Partners, Burberry Group, Calculus VCT , Caledonia Investments, Flowtech Fluidpower, iEnergizer Ltd., Inspiration Healthcare Group , Learning Technologies Group , Palace Capital , Panther Securities, Pittards, Premier Foods, Record, Robinson, Serica Energy, Skillcast Group, STM Group, Tate & Lyle, Templeton Emerging Markets Inv Trust, The Global Smaller Companies Trust, Value and Indexed Property Income Trust, Vertu Motors, Wentworth Resources NPV, Wynnstay Properties
Friday 01 July
INTERIM DIVIDEND PAYMENT DATE
AJ Bell, Bellway, General Accident 'A', Grainger, Shaftesbury, Titon Holdings
INTERIM EX-DIVIDEND DATE
Merchants Trust 3.65% Cumulative Preference 1
QUARTERLY PAYMENT DATE
BlackRock Sustainable American Income Trust, GSK
INTERNATIONAL ECONOMIC ANNOUNCEMENTS
Construction Spending (US) (15:00)
PMI Manufacturing (GER) (08:55)
PMI Manufacturing (EU) (09:00)
PMI Manufacturing (US) (14:45)
Q3
Oxford Technology VCT
AGMS
Itaconix
UK ECONOMIC ANNOUNCEMENTS
Consumer Credit (09:30)
M4 Money Supply (09:30)
Mortgage Approvals (09:30)
PMI Manufacturing (09:30)
FINAL DIVIDEND PAYMENT DATE
Aurora Investment Trust, Fuller Smith and Turner 8% 2nd Cumulative Preference 1, Hilton Food Group, Keller Group, Marshalls, Pacific Assets Trust, Renold 6% Cum. Prfd., Scottish Mortgage Inv Trust, Xpediator