Week ahead: China data, global manufacturing in focus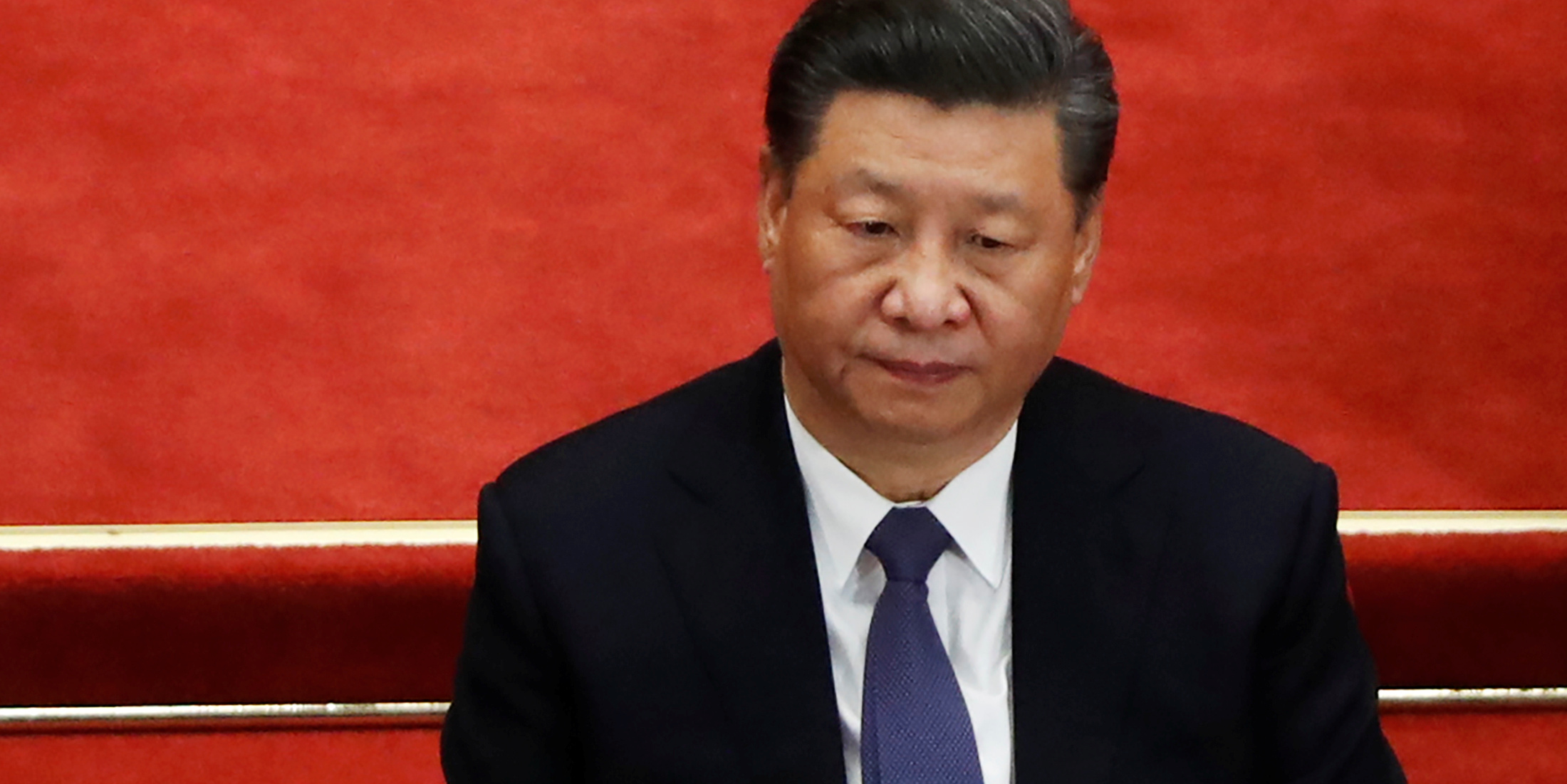 Investors focus over the coming week will be split between Asia and a raft of surveys on global manufacturing sector conditions.
Setting the stage for the latter, Monday will bring with it data releases covering third quarter Chinese gross domestic product growth and readings for fixed asset investment, industrial production and retail sales in September.
Also on Monday, both European Central Bank President, Christine Lagarde, and Federal Reserve chief, Jerome Powell, are due to take to the podium.
Bank of England chief economist, Andy Haldane, is scheduled to do the same on Thursday.
All those events will be followed on Friday by survey readings for factory and services sector activity in the UK, euro area, and US which will help inform markets of how the various economies are faring in near to real time.
On home shores, the latest figures for monthly public sector borrowing requirements are due out on Wednesday, followed by a reading on UK consumer confidence for November the next day and for retail sales in September on Friday.
Monday October 19
INTERIM DIVIDEND PAYMENT DATE
Franchise Brands
INTERNATIONAL ECONOMIC ANNOUNCEMENTS
Wholesale Price Index (GER) (07:00)
FINALS
Tristel
EGMS
Orascom Investment Holding SAE (REG S)
AGMS
City of London Investment Group, Colefax Group, Mattioli Woods
Tuesday October 20
INTERIMS
TP Group
INTERNATIONAL ECONOMIC ANNOUNCEMENTS
Building Permits (US) (13:30)
Current Account (EU) (09:00)
GFK Consumer Confidence (GER) (07:00)
Housing Starts (US) (13:30)
Import Price Index (GER) (07:00)
Producer Price Index (GER) (07:00)
GMS
Thor Mining
FINALS
Bellway, Softcat, Transense Technologies
EGMS
Matomy Media Group Limited (DI)
AGMS
GRC International Group, NCC Group
TRADING ANNOUNCEMENTS
Luceco , Luceco
Wednesday October 21
INTERIMS
C&C Group
INTERNATIONAL ECONOMIC ANNOUNCEMENTS
Crude Oil Inventories (US) (15:30)
GMS
Local Shopping REIT
AGMS
Duke Royalty Limited, DWF Group , Frontier Developments, Standard Life UK Smaller Companies Trust
TRADING ANNOUNCEMENTS
Antofagasta, SEGRO, William Hill
UK ECONOMIC ANNOUNCEMENTS
CBI Industrial Trends Surveys (12:00)
Consumer Price Index (07:00)
Producer Price Index (07:00)
Public Sector Net Borrowing (07:00)
Retail Sales (07:00)
Thursday October 22
INTERIM DIVIDEND PAYMENT DATE
BBGI SICAV S.A. (DI), Gamma Communications, Oakley Capital Investments Ltd. (DI)
INTERIM EX-DIVIDEND DATE
Amati AIM Vct , Animalcare Group, CareTech Holding, Cenkos Securities, Highcroft Investment, Maven Income & Growth VCT, Smiths Group, STM Group, Synthomer
QUARTERLY EX-DIVIDEND DATE
M Winkworth
INTERNATIONAL ECONOMIC ANNOUNCEMENTS
Continuing Claims (US) (13:30)
Existing Home Sales (US) (13:30)
Initial Jobless Claims (US) (13:30)
Q3
PJSC Magnitogorsk Iron & Steel Works GDR (Reg S), Public Joint Stock Company Severstal GDR (Reg S), Unilever
AGMS
1pm, Alumasc Group, FRP Advisory Group , MobilityOne Ltd., Superdry
TRADING ANNOUNCEMENTS
Anglo American, Rentokil Initial, Secure Trust Bank
UK ECONOMIC ANNOUNCEMENTS
Retail Sales (07:00)
FINAL DIVIDEND PAYMENT DATE
IG Group Holdings
FINAL EX-DIVIDEND DATE
European Opportunities Trust, Fidelity Asian Values, FRP Advisory Group , Henderson EuroTrust, Mcbride, Smiths Group, TR European Growth Trust
Friday October 23
INTERIM DIVIDEND PAYMENT DATE
Advanced Medical Solutions Group, Computacenter, John Laing Group , JTC, Kaz Minerals , Kenmare Resources, Medica Group , Science Group
QUARTERLY PAYMENT DATE
Alpha Real Trust Ltd., Real Estate Investors
FINALS
Avation
SPECIAL DIVIDEND PAYMENT DATE
Cake Box Holdings, Eckoh, Urban Logistics Reit
AGMS
Collagen Solutions, Etalon Group GDR (Reg S), Itaconix , Tufton Oceanic Assets Limited NPV
FINAL DIVIDEND PAYMENT DATE
Brickability Group , Draper Esprit VCT, Mattioli Woods