Director dealings: Wickes manager buys more shares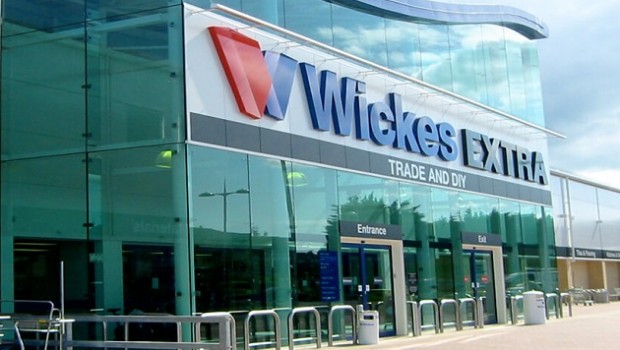 One of Wicke's managers picked up some more shares of the do-it-yourself retailer on 2-3 November.
Christophe Rogers, a person discharging managerial responsibilities, purchased a combined 21,910 shares over those two days at prices ranging from roughly 216.0p to about 223.0p, for a total transaction value of £48,948.19, the company said.
Combined, that took his total holdings in the company to 71,272 shares.
Roughly a week before, the company, which had demerged from Travis Perkins, confirmed its full-year profit guidance.
It also reported a 1.6% decline in its like-for-like sales for the third quarter versus the comparable year ago period, which Wickes said had benefitted from Covid-19 related sales.
Nevertheless, on a two-year basis, sales were up 16.3%.
And at the start of October, analysts at Berenberg had started coverage of Wickes with a 'buy' recommendation and 280.0p target price.
Top Director Buys
Wickes Group (WIX)
Director name: Rogers ,Christopher
Amount purchased: 20,543 @ 222.95p
Value: £45,801.07

Murray Income Trust (MUT)
Director name: Giles,Alan
Amount purchased: 2,023 @ 911.05p
Value: £18,430.56

Parity Group (PTY)
Director name: Braund,Mark
Amount purchased: 134,660 @ 7.41p
Value: £9,981.00

Gran Tierra Energy Inc. (cdi) (GTE)
Director name: Guidry,Gary
Amount purchased: 4,239 @ $0.95
Value: $3,320.73

Wickes Group (WIX)
Director name: Rogers ,Christopher
Amount purchased: 1,457 @ 216.00p
Value: £3,147.12

Gran Tierra Energy Inc. (cdi) (GTE)
Director name: Ellson,Ryan
Amount purchased: 3,003 @ $0.95
Value: $2,352.48

British American Tobacco (BATS)
Director name: Marroco,Tadeu
Amount purchased: 6 @ 2,520.20p
Value: £151.21


Top Director Sells