Director dealings: Treatt CFO sells down almost £4m worth of shares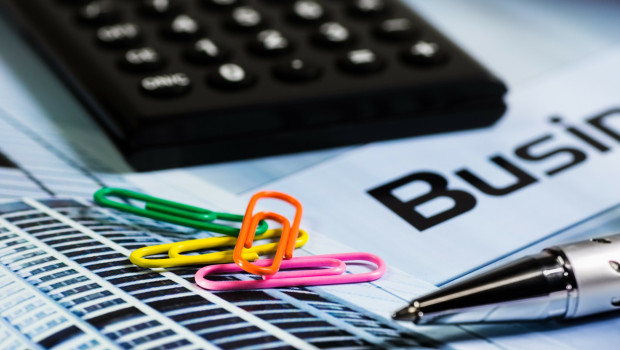 Bank of Georgia Group revealed on Monday that Gemsstock Limited has purchased £3.36m worth of shares in two transactions.
The company said Gemsstock, of which its independent non-executive director Alasdair Breech is also a director, bought 2,007 shares at 1,586.745p, and 210,664 shares at 1,580p.
Both transactions were at a discount to its closing price on Monday, with Bank of Georgia ending the day down 3.05% at 1,588p in London.
Ingredients manufacturer Treatt, meanwhile, said its chief financial officer Richard Hope had sold 160,000 shares in the company at 1,100p each, making for a total transaction value of £1.76m.
At the same time, his associate Tracey Smith sold 180,968 shares, also for 1,100p, for a total sale value of £1.99m.
Treatt shares ended the day up 5.43% in London, at 1,165p.
Top Director Buys
Prairie Mining Limited (PDZ)
Director name: Peter Middlemas,Ian
Amount purchased: 1,060,000 @ $5.00
Value: $4,370,413.13

Bank Of Georgia Group (BGEO)
Director name: Breach,Alasdair (Al)
Amount purchased: 210,664 @ 1,580.00p
Value: £3,328,491.24

Coats Group (COA)
Director name: Gosnell,David
Amount purchased: 310,000 @ 65.98p
Value: £204,531.81

Mondi (MNDI)
Director name: Clark,Sue
Amount purchased: 4,000 @ 1,785.12p
Value: £71,404.80

Prairie Mining Limited (PDZ)
Director name: Laurence Pearce,Mark
Amount purchased: 300,000 @ $0.20
Value: $49,476.38

Bank Of Georgia Group (BGEO)
Director name: Breach,Alasdair (Al)
Amount purchased: 2,007 @ 1,586.74p
Value: £31,845.97

K3 Capital Group (K3C)
Director name: Lees,Stuart
Amount purchased: 8,982 @ 334.00p
Value: £29,999.88

Lookers (LOOK)
Director name: Raban,Mark Douglas
Amount purchased: 50,000 @ 58.50p
Value: £29,250.00

Helios Underwriting (HUW)
Director name: Libassi,Tom
Amount purchased: 15,000 @ 168.67p
Value: £25,300.50

Ten Entertainment Group (TEG)
Director name: Bellamy,Adam
Amount purchased: 10,000 @ 250.00p
Value: £25,000.00

Iqgeo Group (IQG)
Director name: Petti,Richard
Amount purchased: 7,558 @ 132.31p
Value: £9,999.99

Trinity Exploration & Production (TRIN)
Director name: Bridglalsingh,Jeremy
Amount purchased: 6,798 @ 126.92p
Value: £8,628.02

Lookers (LOOK)
Director name: Mitchell ,Victoria
Amount purchased: 14,446 @ 58.46p
Value: £8,445.71

Vh Global Sustainable Energy Opportunities (GSEO)
Director name: OBE,Louise Kingham,
Amount purchased: 5,000 @ 101.50p
Value: £5,075.00

Greenroc Mining (GROC)
Director name: Wynn,Jim
Amount purchased: 73,382 @ 6.80p
Value: £4,989.98

Brewin Dolphin Holdings (BRW)
Director name: Hall,Joanna
Amount purchased: 1,435 @ 346.00p
Value: £4,965.10

Greenroc Mining (GROC)
Director name: Wynn,Jim
Amount purchased: 50,000 @ 6.91p
Value: £3,455.00

Schroder Real Estate Investment Trust Ltd (SREI)
Director name: Basham,Graham
Amount purchased: 6,000 @ 51.14p
Value: £3,068.24

Grainger (GRI)
Director name: Gordon,Helen
Amount purchased: 96 @ 308.90p
Value: £296.54

Marshalls (MSLH)
Director name: Coffey,Martyn
Amount purchased: 22 @ 697.00p
Value: £153.34

Jpmorgan Claverhouse Inv Trust (JCH)
Director name: Sutch,Andrew L
Amount purchased: 46 @ 7.53p
Value: £3.46

Jpmorgan Claverhouse Inv Trust (JCH)
Director name: Sutch,Andrew L
Amount purchased: 39 @ 7.53p
Value: £2.94


Top Director Sells
Treatt (TET)
Director name: Hope,Richard Andrew
Amount sold: 180,968 @ 1,100.00p
Value: £1,990,648.00

Zoo Digital Group (ZOO)
Director name: Green,Stuart
Amount sold: 1,500,000 @ 123.00p
Value: £1,845,000.03

Treatt (TET)
Director name: Hope,Richard Andrew
Amount sold: 160,000 @ 1,100.00p
Value: £1,760,000.00

Ariana Resources (AAU)
Director name: Villiers,Michael de
Amount sold: 2,000,000 @ 4.14p
Value: £82,800.00

Greenroc Mining (GROC)
Director name: Wynn,Jim
Amount sold: 50,000 @ 6.80p
Value: £3,400.00