Director dealings: Synthomer director ups stake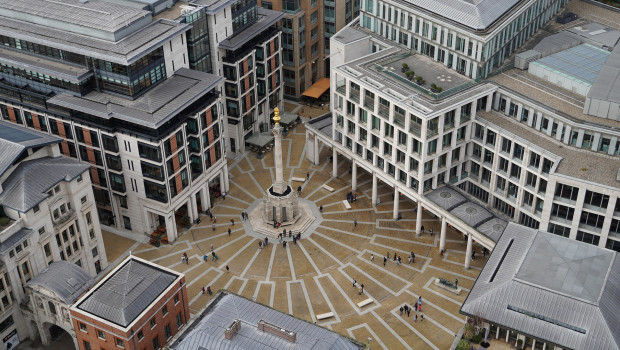 Synthomer revealed on Tuesday that non-executive director Alexander Catto had purchased 184,400 ordinary shares in the FTSE 250-listed chemicals group.
Catto, who joined Synthomer all the way back in 1981, acquired the shares in two separate transactions on 9 August at an average price of 294.17p per share, for a total value of £542,443.94.
Analysts at Berenberg reiterated their 'buy' rating on Synthomer last week following the group's "robust" second-quarter results.
Berenberg praised Synthomer for its "pleasingly uneventful" first-half results in what it labelled a "difficult period" for the chemicals sector.
"Shares are now well into their fifth year of continued improvement in PBT, and the valuation would imply a magnitude of downgrades that are simply not materialising," said Berenberg.
As of 1630 BST, Synthomer shares had picked up 2.71% to 298p.
Top Director Buys
M&c Saatchi (SAA)
Director name: Saatchi,Maurice N
Amount purchased: 770,947 @ 343.00p
Value: £2,644,348.26

Synthomer (SYNT)
Director name: Catto,Alexander G
Amount purchased: 122,375 @ 294.17p
Value: £359,986.86

Synthomer (SYNT)
Director name: Catto,Alexander G
Amount purchased: 62,025 @ 294.17p
Value: £182,457.08

Fidelity Japan Trust (FJV)
Director name: MacAulay,Sarah
Amount purchased: 20,000 @ 152.80p
Value: £30,560.00

Nostra Terra Oil & Gas Co (NTOG)
Director name: Lofgran,Matthew B.
Amount purchased: 550,000 @ 1.70p
Value: £9,350.00

Indivior (INDV)
Director name: Parker,Lorna
Amount purchased: 8,282 @ 60.37p
Value: £4,999.90

Schroders (SDR)
Director name: Harrison ,Peter
Amount purchased: 10 @ 2,849.52p
Value: £284.95

Schroders (SDR)
Director name: Keers,Richard
Amount purchased: 10 @ 2,849.52p
Value: £284.95

United Utilities Group (UU.)
Director name: Houlden,Russ
Amount purchased: 24 @ 760.93p
Value: £182.62

United Utilities Group (UU.)
Director name: Mogford,Steven L
Amount purchased: 24 @ 760.93p
Value: £182.62

Oxford Instruments (OXIG)
Director name: Barkshire,Ian
Amount purchased: 12 @ 1,310.24p
Value: £157.23

Oxford Instruments (OXIG)
Director name: Hill,Gavin
Amount purchased: 12 @ 1,310.24p
Value: £157.23

Sabre Insurance Group (SBRE)
Director name: Carter,Geoffrey Richard
Amount purchased: 57 @ 265.50p
Value: £151.33

Meggitt (MGGT)
Director name: Wood,Tony
Amount purchased: 25 @ 604.40p
Value: £151.10

Arden Partners (ARDN)
Director name: Clive Reed-Daunter,James (Jim)
Amount purchased: 913 @ 16.45p
Value: £150.14

Cobham (COB)
Director name: Mellors,David
Amount purchased: 91 @ 164.05p
Value: £149.29

Cobham (COB)
Director name: Lockwood,David
Amount purchased: 91 @ 164.05p
Value: £149.29

Firstgroup (FGP)
Director name: Groombridge,Jimmy
Amount purchased: 132 @ 113.00p
Value: £149.16

Easyjet (EZJ)
Director name: Findlay ,Andrew
Amount purchased: 15 @ 964.45p
Value: £144.67

Meggitt (MGGT)
Director name: Green,Philip Ernest
Amount purchased: 21 @ 604.40p
Value: £126.92


Top Director Sells
M&c Saatchi (SAA)
Director name: Saatchi,Maurice N
Amount sold: 770,947 @ 343.00p
Value: £2,644,348.26