Director dealings: Shearwater chairman's firm scoops up 185k shares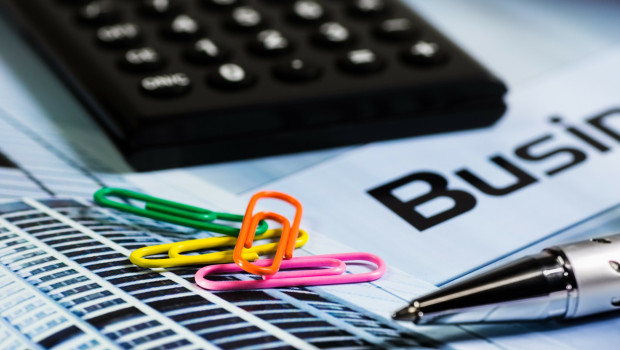 Cybersecurity and risk management company Shearwater Group confirmed on Wednesday that its chairman David Williams had a "beneficial interest" in the firm buying a chunk of its shares.
The AIM-traded company said Wentworth Limited had purchased 185,000 shares at a price of 95p each, making for a total transaction value of £0.175m.
It said that as a result of the purchase, Williams was now beneficially interested in 6.8% of the company.
There were no director sells recorded on the market in London as of Wednesday afternoon.
Top Director Buys
Shearwater Group (SWG)
Director name: Williams,David
Amount purchased: 185,000 @ 95.00p
Value: £175,750.00

Discoverie Group (DSCV)
Director name: Diamond,Malcolm
Amount purchased: 1,721 @ 1,046.00p
Value: £18,001.66

Yu Group (YU.)
Director name: Perkins,Tony
Amount purchased: 4,500 @ 237.00p
Value: £10,665.00

Octopus Renewables Infrastructure Trust (ORIT)
Director name: Austin,Philip
Amount purchased: 9,478 @ 105.50p
Value: £9,999.29

Octopus Renewables Infrastructure Trust (ORIT)
Director name: Cameron,James
Amount purchased: 9,478 @ 105.50p
Value: £9,999.29

Speedy Hire (SDY)
Director name: Kavanagh,Carol
Amount purchased: 14,999 @ 66.20p
Value: £9,929.34

Uls Technology (ULS)
Director name: Scott,Oliver Rupert Andrew
Amount purchased: 12,000 @ 71.10p
Value: £8,532.00

Renalytix (reg S) (RENX)
Director name: McCullough,James Renwick
Amount purchased: 1,000 @ $7.55
Value: $6,225.78

Next (NXT)
Director name: James,Amanda
Amount purchased: 108 @ 3,825.00p
Value: £4,131.00

Renalytix (reg S) (RENX)
Director name: McCullough,James Renwick
Amount purchased: 500 @ $7.50
Value: $3,092.27

Renalytix (reg S) (RENX)
Director name: McCullough,James Renwick
Amount purchased: 200 @ $7.52
Value: $1,240.21

Renalytix (reg S) (RENX)
Director name: McCullough,James Renwick
Amount purchased: 200 @ $7.43
Value: $1,225.36

Mj Gleeson (GLE)
Director name: Thomson,James
Amount purchased: 28 @ 730.00p
Value: £204.40

Mj Gleeson (GLE)
Director name: Allanson ,Stefan
Amount purchased: 27 @ 730.00p
Value: £197.10

Judges Scientific (JDG)
Director name: Lavelle,Mark
Amount purchased: 2 @ 7,700.00p
Value: £154.00

Judges Scientific (JDG)
Director name: Ormsby,Bradley Leonard
Amount purchased: 2 @ 7,700.00p
Value: £154.00

Judges Scientific (JDG)
Director name: Cicurel,David
Amount purchased: 2 @ 7,700.00p
Value: £154.00

National Grid (NG.)
Director name: Agg,Andrew
Amount purchased: 15 @ 1,026.06p
Value: £153.91

National Grid (NG.)
Director name: Pettigrew,John
Amount purchased: 15 @ 1,026.06p
Value: £153.91

Rathbone Group (RAT)
Director name: Stockton,Paul
Amount purchased: 8 @ 1,920.00p
Value: £153.60

Travis Perkins (TPK)
Director name: Roberts,Nick
Amount purchased: 10 @ 1,523.12p
Value: £152.31

Daily Mail And General Trust A (non.v) (DMGT)
Director name: Zwillenberg,Paul
Amount purchased: 14 @ 1,085.00p
Value: £151.90

Daily Mail And General Trust A (non.v) (DMGT)
Director name: Beatty,Kevin
Amount purchased: 14 @ 1,085.00p
Value: £151.90

Barr (a.g.) (BAG)
Director name: White,Roger Alexander
Amount purchased: 29 @ 522.00p
Value: £151.38

Barr (a.g.) (BAG)
Director name: Kemp,Jonathan David
Amount purchased: 29 @ 522.00p
Value: £151.38

Barr (a.g.) (BAG)
Director name: Lorimer,Stuart
Amount purchased: 29 @ 522.00p
Value: £151.38

Mondi (MNDI)
Director name: Powell,Mike
Amount purchased: 8 @ 1,859.36p
Value: £148.75

Mondi (MNDI)
Director name: King,Andrew
Amount purchased: 8 @ 1,859.36p
Value: £148.75