Director dealings: Kestrel buys more of IQGeo, Pharos directors cover tax bills with sales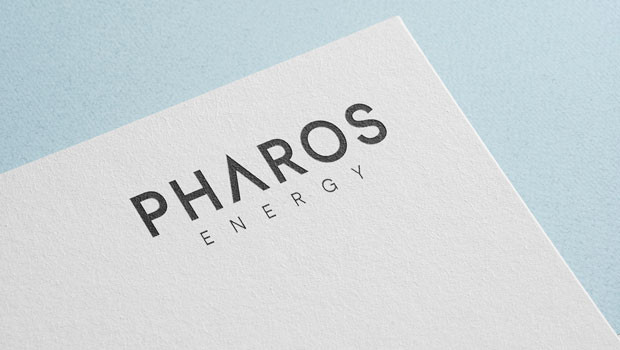 IQGeo Group was at the top of the buyers' list on Friday, disclosing that Kestrel Partners had purchased 200,000 shares on behalf of its discretionary clients.
The AIM-traded firm said the shares were bought at an average price of £1.27 each, making for a total value of £254,000.
Its non-executive director Max Royde is a partner of, and holds a beneficial interest in, Kestrel, and is also a shareholder in Kestrel Opportunities, and thus has a beneficial interest in that entity's entire legal holding in IQGeo.
Following the transaction, IQGeo said Kestrel Opportunities holds, and thus Royde was deemed to have a beneficial interest in, 10,907,810 shares in the company, while other clients of Kestrel in which Royde had no beneficial interest, held 4,267,642 shares.
On a combined basis, Kestrel indirectly held voting rights over 15,175,452 shares in the company, representing 26.38% of its issued share capital.
Pharos Energy was flying solo on the selling side of the ledger, with managing Mike Watts and president and chief executive officer Ed Story selling down some of their recently-exercised awards to cover their bills with the Revenue.
The company said Watts sold a total of 206,356 shares in two transactions on 3 and 9 January, both at a price of 24.88p, netting him £51,336.06 for his tax liabilities and related costs.
Story, meanwhile, sold 113,765 shares, also at 24.88p, giving him £33,274.04 for his HMRC bill.
Following the sales, Pharos said Story held 3.68% of its issued share capital in 16,271,613 shares, while Watts had 0.25% of the firm in 1,083,348 shares.
At 1503 GMT, shares in IQGeo Group were down 0.76% at 130p, while Pharos Energy was trading up 0.76% at 26.5p.
Top Director Buys
Iqgeo Group (IQG)
Director name: Royde ,Max
Amount purchased: 200,000 @ 127.00p
Value: £254,000.00

Hss Hire Group (HSS)
Director name: Peterson,Alan
Amount purchased: 1,498,525 @ 16.60p
Value: £248,755.14

Polar Capital Holdings (POLR)
Director name: Ross ,Andrew
Amount purchased: 30,000 @ 665.00p
Value: £199,500.00

Pharos Energy (PHAR)
Director name: Brown,Jann M
Amount purchased: 381,909 @ 24.88p
Value: £94,999.86

Atome Energy (ATOM)
Director name: Valladares,Mary-Rose de
Amount purchased: 22,250 @ 83.00p
Value: £18,467.50

Insig Ai (INSG)
Director name: Bernstein,Richard
Amount purchased: 40,000 @ 42.30p
Value: £16,920.00

Mj Hudson Group Npv (MJH)
Director name: Hudson,Matthew Donald
Amount purchased: 26,041 @ 38.70p
Value: £10,077.87

Team17 Group (TM17)
Director name: Crawford ,Mark
Amount purchased: 1,137 @ 745.00p
Value: £8,470.65

F&c Investment Trust (FCIT)
Director name: Hollond,Beatrice
Amount purchased: 108 @ 914.86p
Value: £988.05

F&c Investment Trust (FCIT)
Director name: Hewitt,Jeffrey
Amount purchased: 54 @ 914.86p
Value: £494.02

Judges Scientific (JDG)
Director name: Ormsby,Bradley Leonard
Amount purchased: 2 @ 8,290.00p
Value: £165.80

Emis Group (EMIS)
Director name: Southby,Peter
Amount purchased: 12 @ 1,262.00p
Value: £151.44

Superdry (SDRY)
Director name: Wills,Shaun
Amount purchased: 57 @ 263.20p
Value: £150.02

Mj Hudson Group Npv (MJH)
Director name: Connell,Peter
Amount purchased: 380 @ 39.00p
Value: £148.20

F&c Investment Trust (FCIT)
Director name: Knapp,Edward
Amount purchased: 10 @ 914.86p
Value: £91.49

Judges Scientific (JDG)
Director name: Lavelle,Mark
Amount purchased: 1 @ 8,290.00p
Value: £82.90

Judges Scientific (JDG)
Director name: Cicurel,David
Amount purchased: 1 @ 8,290.00p
Value: £82.90


Top Director Sells
Pharos Energy (PHAR)
Director name: Watts,Mike J
Amount sold: 206,356 @ 24.88p
Value: £51,331.06

Pharos Energy (PHAR)
Director name: Story,Ed
Amount sold: 133,765 @ 24.88p
Value: £33,274.04