Director dealings: Hansa Investments chair ups stake again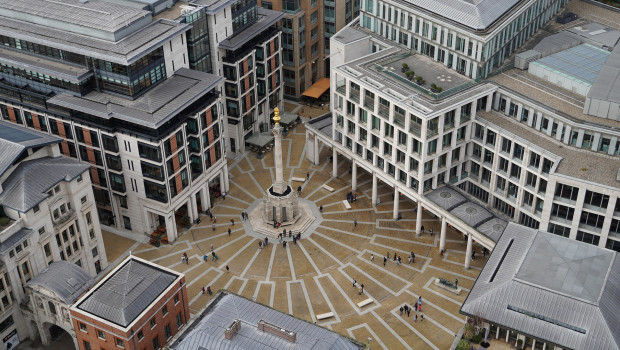 Hansa Investment revealed on Tuesday that chairman William Salomon had purchased a further 75,000 ordinary shares in the London-listed trust.
Salomon, who has served on the board of a number of investment and trading companies, acquired the shares on Tuesday at an average price of 190.5p each, for a total value of £142,875.
Salomon acquired 150,000 ordinary shares in the firm just last week.
Following the purchase, Salomon's total interest in the company was 10.86m ordinary shares and 920,500 'A' ordinary shares.
As of 1640 GMT, Hansa shares were up 1.63% at 193.50p.
Top Director Buys
Hansa Investment Company Limited (di) (HAN)
Director name: Salomon,William
Amount purchased: 75,000 @ 190.50p
Value: £142,875.00

Invesco Asia Trust (IAT)
Director name: Donegan,Vanessa
Amount purchased: 5,000 @ 304.40p
Value: £15,219.76

Tiziana Life Sciences (TILS)
Director name: Cerrone,Gabriele
Amount purchased: 28,500 @ 43.00p
Value: £12,255.00

New Century Aim Vct 2 (NCA2)
Director name: Barnard,Michael David
Amount purchased: 12,766 @ 48.00p
Value: £6,127.68

Personal Assets Trust (PNL)
Director name: Angus,Robin John
Amount purchased: 2 @ 43,000.00p
Value: £860.00

European Opportunities Trust (JEO)
Director name: Sutch,Andrew L
Amount purchased: 60 @ 843.83p
Value: £506.30

Personal Assets Trust (PNL)
Director name: Angus,Robin John
Amount purchased: 1 @ 43,000.00p
Value: £430.00

Sthree (STEM)
Director name: Smith,Alex
Amount purchased: 52 @ 355.80p
Value: £185.02

Alliance Trust (ATST)
Director name: Samuel,Christopher
Amount purchased: 20 @ 864.13p
Value: £172.83

Superdry (SDRY)
Director name: Gresham ,Nicholas
Amount purchased: 32 @ 469.00p
Value: £150.08

Superdry (SDRY)
Director name: Callander,Simon
Amount purchased: 32 @ 469.00p
Value: £150.08

Go-ahead Group (GOG)
Director name: Brown,David
Amount purchased: 7 @ 2,122.88p
Value: £148.60

Go-ahead Group (GOG)
Director name: Ferguson,Carolyn
Amount purchased: 7 @ 2,122.88p
Value: £148.60

M&g (MNG)
Director name: Bousfield,Clare
Amount purchased: 60 @ 246.00p
Value: £147.60


Top Director Sells
Focusrite (TUNE)
Director name: Wilson ,Jeremy
Amount sold: 171,640 @ 671.62p
Value: £1,152,777.14