Bitcoin tops $67.000, buoyed by "buy the rumor and the fact" sentiment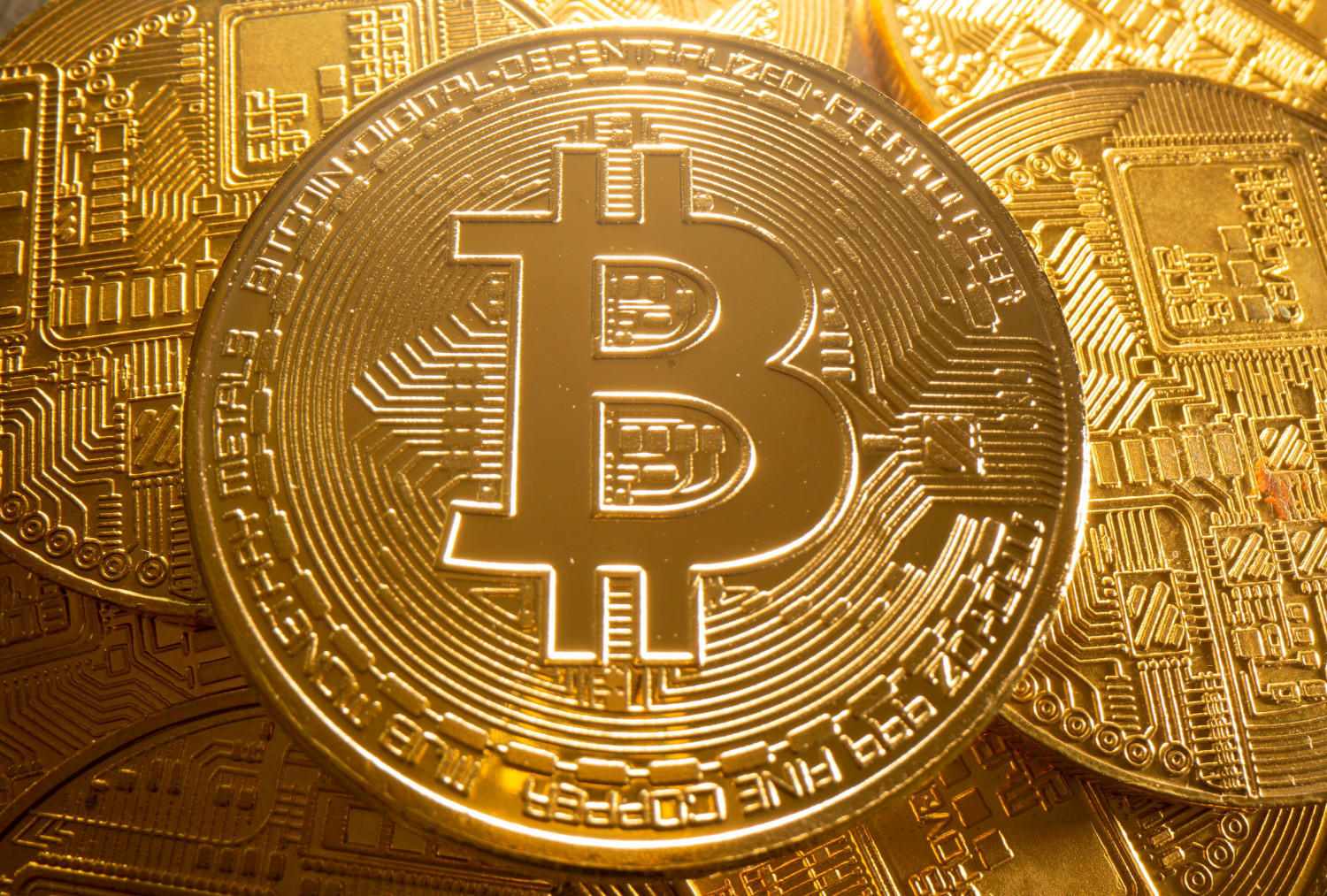 Bitcoin reached new record highs on Wednesday, up to around $67,000, which is where an area of resistance resides according to the technical patterns projected by the Onyze team. Its founder, Alvaro Rubio, had already warned in statements to 'Bolsamania' that the price would run into this level in its ascent to $100,000. Experts 'blame' the debut of the ProShares 'crypto' US ETF on Wall Street. The consensus of all the analysts consulted points to an extension of the rally, despite a warning of a possible profit-taking move.
"Buy the rumor and the fact seems to be the message in the crypto-verse," comments Craig Erlam, analyst at Oanda. "A landmark moment for the cryptocurrency space as it continues to strive for mainstream adoption. But not one, it seems, that's triggered any significant profit-taking," he adds.
Bitcoin hovers over $65.000 on Thursday after having advanced 50% on October, which has lifted annual gains to 130%. Other 'altcoins' have also seen five-month highs, such as Ethereum, which has surpassed $4,100.Total capitalization stands at $2.63 trillion, of which Bitcoin accumulates $1.22 trillion, with a 46.6% dominance.
The market's fear, however, is that the criptocurrency will repeat the steep losses seen four years ago. When the first futures contracts saw the light of day on the Chicago Mercantile Exchange (CME) on December 17, 2017, Bitcoin touched $20,000 after a 2,000% rise from the previous two months. But it then triggered a bear market that lasted a year. "Often in situations like this, the build-up to an event can spur a buying frenzy before profit-taking quickly kicks in," Erlam explains.
"Of course, the crash that followed was extreme and looks much less likely this time around," he states, before adding, "However, it´s interesting to see price not taking off though which may suggest it won't be plain sailing for crypto enthusiasts. But it's hard to imagine further gains not following in the coming months."
The market's sights are set on $100,000, with experts pointing to $70,000 or $80,000 as the price of the asset towards the end of the year. "Now it's time to think about this next psychological level," says Alejandro Zala, Bitpanda's country manager in Spain. "Everything indicates that we are already in a new bullish cycle, what we do not know is its duration and its price limit," he adds.
As for Bitcoin's October 20 high, Zala comments that "this new valuation is just one more step for its consideration as a consolidated digital asset, conceived by many as the digital gold of this generation. Bitcoin has an incredible potential which more and more institutional and individual investors are aware of every day."
"It should be difficult to find an investment portfolio without a cryptocurrency presence after the support shown by the industry, major companies, opinion leaders, institutional investors and, of course, the performance of the asset itself. In any case, the cryptoasset industry is still very young, still has a long way to go and is still far from reaching its full potential," concludes Zala.