Thursday preview: US jobless claims, Renisaw final results in focus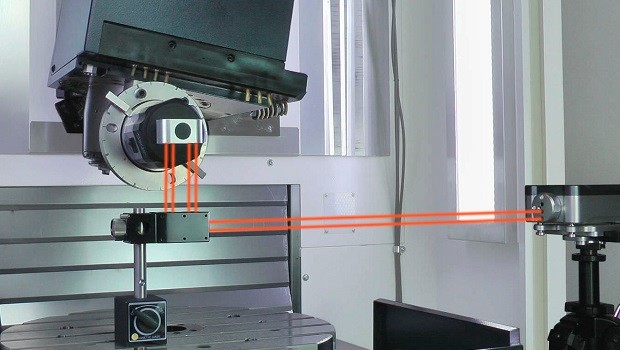 Investors will be holding their breath for clues as to the state of the United States employment market on Thursday, with the latest jobless claims figures due out in the afternoon.
Initial jobless claims for the week ending 8 August are forecast to improve to 1.12 million, from 1.18 million in the prior week, while continuing jobless claims for the week ending 1 August are set to narrow to 15.9 million, from 16.1 million.
Inflation figures are also due out from a number of economies, with Germany's rate for July expected first thing, with forecasts for a fall of 0.1%, compared to a previous rise of 0.9%.
Ireland and India will also report their rates of inflation for July during the day.
Finally, the state of the job market down under will be laid bare overnight, with Australia's unemployment rate for July expected to rise to 7.8% from a previous 7.4%.
At the same time, however, the employment change figures from Canberra are expected to show another 40,000 people in employment, down from the previous 210,800, but reflecting the return to work for many Australians after the Covid-19 lockdowns.
Engineering firm Renishaw already prepared shareholders for its results on Thursday with a trading statement in July, where it said it was expecting full-year revenue of £510m, compared to prior estimates of between £490m and £505m.
Profit before tax was expected to be of £50m, while statutory profit before tax was pencilled in at £4m, compared to prior estimates of between £31m and £41m.
"Lower reported profit before tax guidance is driven by restructuring costs of approximately £24m following the reorganisation and rationalisation of certain operations, particularly related to the additive manufacturing business, and £22m of fair value losses of financial instruments not eligible for hedge accounting," said UBS analyst Celine Fornaro.
"[The] 2021 outlook will be the focal point given stock has re-rated sharply from March through levels with investors looking for a material recovery in 2021 in our view."
INTERIMS
Anexo Group , Empiric Student Property , GVC Holdings, Helios Towers , National Express Group, Renishaw, Tribal Group
INTERIM DIVIDEND PAYMENT DATE
Treatt
INTERIM EX-DIVIDEND DATE
Argentex Group , Aviva, Baronsmead Second Venture Trust, Baronsmead Venture Trust, Direct Line Insurance Group, Focusrite, Foresight 4 VCT, Lancashire Holdings Limited, Legal & General Group, LMS Capital, NMCN, Octopus Renewables Infrastructure Trust , Pearson, Phoenix Group Holdings , Quartix Holdings , RSA Ins 7 3/8%pf, SEGRO, Seneca Growth Capital Vct, Smurfit Kappa Group, Spirent Communications
QUARTERLY EX-DIVIDEND DATE
BP, GlaxoSmithKline, Honeywell International Inc., ICG Enterprise Trust, Raven Property Group Limited Cum Red Pref, Royal Dutch Shell 'A', Royal Dutch Shell 'B', The Renewables Infrastructure Group Limited, Tritax Eurobox (EUR), Tritax Eurobox (GBP)
INTERNATIONAL ECONOMIC ANNOUNCEMENTS
Consumer Price Index (GER) (07:00)
Continuing Claims (US) (13:30)
Import and Export Price Indices (US) (13:30)
Initial Jobless Claims (US) (13:30)
Q2
Telecom Egypt SAE GDS (Regs)
FINALS
Frasers Group , Renishaw, Watches of Switzerland Group
SPECIAL EX-DIVIDEND DATE
Direct Line Insurance Group, Lindsell Train Inv Trust, Quartix Holdings
TRADING ANNOUNCEMENTS
Pennant International Group, Watches of Switzerland Group
UK ECONOMIC ANNOUNCEMENTS
RICS Housing Market Survey (00:01)
FINAL DIVIDEND PAYMENT DATE
Mckay Securities
FINAL EX-DIVIDEND DATE
Ashtead Group, Cohort, Diageo, Iomart Group, Lindsell Train Inv Trust, Montanaro European Smaller Companies Trust, Northern 2 VCT, Northern 3 VCT, Octopus Apollo VCT, Severfield