Thursday preview: Spotlight on Unilever and Shell results, manufacturing PMIs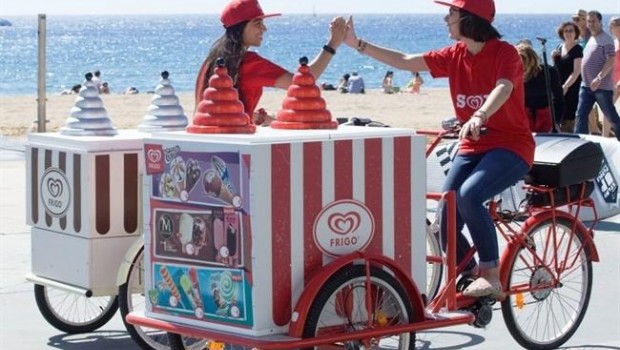 Thursday, the first day of February, sees some UK heavyweight companies reporting results, including Shell, Unilever and Vodafone, while the stream of macro data includes UK house prices and manufacturing surveys on the UK, US and China.
Almost a year since the Unilever batted away a £115bn bid from Kraft Heinz, the Anglo-Dutch household goods giant is due to report full-year results with investors eyeing its performance versus a sales growth target of 3-5%, guidance for 100 basis points improvement in margins and "strong" cash flow.
After turning down the deal, chief executive Paul Polman kept investors onside with a pledge to "go faster and further" with his restructuring programme, also increasing annual dividends and launching a €5bn share buyback.
Unilever, with a diverse list of brands from Persil soap powder and Dove soap to Marmite spread and Wall's ice cream, has also been on a quest to reinvent itself, selling off its spreads business for €6.8bn and making 10 acquisitions to freshen up the portfolio, including Pukka Herbs, Living Proof haircare and Hourglass colour cosmetics. Directors however are still to make a decision on its corporate structure, while a successor to the long-serving Polman is also sought.
Analysts at broker Hargreaves Lansdown said they will be keeping an eye out for continued momentum as third quarter results showed the group struggling in developed markets, but growth in emerging markets, which account for 57% of revenues, offset declines elsewhere.
"Full year results will show us if the group has managed to achieve its underlying sales growth target of 3-5%. The big question is whether that target is achieved through volume growth or price rises. In an ideal world, it would be both."
UBS expect fourth-quarter organic sales growth of 3.7%, in-line with consensus, thanks to a step-up in volumes to 2.1%, which is above the consensus for 1.8%.
The Swiss bank also sees scope for a margin beat for the full year, forecasting 115 basis points of underlying margin progress to 17.5%, ahead of company guidance but in-line with recent consensus.
However, the forecast for earnings per share is now around 2.5% below consensus driven by FX and the spreads disposal.
Shell is another Anglo-Dutch giant delivering final results and fresh from providing new strategic targets, plus an interesting acquisition of First Utility last month that will move the oil giant into household energy supply. Management are due to host a strategy update alongside the results.
In November, alongside news that it will begin paying a cash dividend again in the fourth quarter, chief executive Ben van Beurden increased the target for annual organic free cash flow to $25-30bn by 2020 at a Brent crude oil price of $60 per barrel, up from the $20-25bn outlook in June last year.
With its $30bn assets divestment programme virtually completed, BvB said he expects the group to continue divestments at an average rate of at least $5bn a year until at least 2020, with new oil projects still guided to deliver 1m barrels of oil equivalent per day and $10bn of cash flow by 2018 and an incremental $5bn cash flow from operations by 2020.
"Having abolished the scrip dividend as of 4Q17, one remaining question for management is over the timing of the share buyback," said analysts at Societe Generale. "We assume it starts in 2019, but as this is already reflected in the numbers, clarifying the start up would only be a modest catalyst for the shares, in our view."
Longer term, given the target for $1-2bn of "new energy" investments per year and the company's move to cut its own carbon footprint by 20% and to exit CO2-intense Canadian oil sands, "investors need some measure of the risk that a portion of the group's considerable resources may in fact become 'stranded'."
On the results, SocGen forecast organic free cash flow of around $17bn, of which close to $4bn from the fourth quarter..
UBS forecast the dividend is held and that the share buyback will begin immediately. The Swiss bank forecast production of 3.7m barrels of oil equivalent per day (mboed), down 5% year on-on-year to reflect the effect of post-BG restructuring disposals plus operational issues.
In addition, analysts expect upstream operational performance to be held back by two interruptions - the shutting in of the Forties pipeline in mid-December and more importantly a fire at the Enchilada platform in the Gulf of Mexico.
A third-quarter update is due from Vodafone, whoser recent news includes the merger of its Indian operations and minor M&A in Greece.
In November Vodafone reported a 4.1% fall in first-half revenue to €23.1bn, which it said was primarily due to the deconsolidation of its Dutch business and foreign exchange movements, while organic service revenue growth of 1.7% impressed investors. The City analyst consensus points to 1.1% organic service revenue growth.
UBS broadly expect a "solid performance across all the key geographies but headline revenues will be impacted by ongoing decline in the volatile, low margin carrier services business that Vodafone is deemphasising"
Broker Numis likes the stock for its cash flow prospects but doubted whether the update will add to its positive stance because the trading statement will only detail revenue drivers and trends.
Furthermore, Italian rival Iliad has yet to unveil its strategy to compete in the mobile market in Italy, a market representing around 14% of Vodafone's value, and the India merger with Idea Cellular is not expected to completed until June.
"In addition, we think this quarter's revenue trends will be unexciting and so consensus forecasts will not change meaningfully."
Hargreaves said it would be watching organic service revenue growth and agreed cash generation was "the main issue just now".
"Recent years have seen capital expenditures, including the multi-billion pound outlay on upgrading and installing infrastructure across Europe and developing markets, soak up much of the group's cash. As a result, the dividend hasn't always been covered by free cash flow. However, with that spending splurge behind it, investors will be hopeful things will improve from here on."
UK DATA
A UK purchasing managers index survey on the manufacturing sector for January is expected to pick up slightly to 56.5 from 56.3 in December.
Last month the UK PMI was 4.3 points below the eurozone's, noted Pantheon Macroeconmics, which was the biggest underperformance since 2006 and twice the shortfall of the previous three months. "We expect the gap to mean-revert in January."
Nationwide House Prices are due at 0700 GMT, with the consensus indicating 0.2% month-on-month growth and 2.5% year-on-year growth after a jump of 0.6% m/m and 2.6% y/y December
With online asking prices increased by just 1.2% year-over-year in January, according to Rightmove, but RICS finding new buyer enquiries fell, Nationwide's index was likely to be flat in January, Pantheon said, bringing down the year-over-year growth rate to 2.4%.
Thursday February 01
INTERNATIONAL ECONOMIC ANNOUNCEMENTS
Auto Sales (US) (20:30)
Construction Spending (US) (15:00)
Continuing Claims (US) (13:30)
Initial Jobless Claims (US) (13:30)
ISM Manufacturing (US) (15:00)
ISM Prices Paid (US) (15:00)
PMI Manufacturing (US) (14:45)
UK ECONOMIC ANNOUNCEMENTS
Nationwide House Price Index (07:00)
PMI Manufacturing (09:30)
FINALS
Royal Dutch Shell, Unilever
INTERIMS
F&C Managed Portfolio Trust Growth Shares, Rank Group
TRADING ANNOUNCEMENTS
3i Group, Barr (A.G.), Clarke (T.), Cranswick, Euromoney Institutional Investor, Glencore, Intermediate Capital Group, Royal Dutch Shell, RPC Group, UK Commercial Property Trust, Vodafone Group
INTERIM DIVIDEND PAYMENT DATE
United Utilities Group
INTERIM EX-DIVIDEND DATE
Cohort, CPL Resources, Downing One VCT , IG Group Holdings, Motorpoint Group
QUARTERLY PAYMENT DATE
Mercantile Investment Trust (The)
QUARTERLY EX-DIVIDEND DATE
APQ Global Limited, JPMorgan Claverhouse Inv Trust, SQN Asset Finance Income Fund Limited, SQN Asset Finance Income Fund Limited 'C Shares', SQN Secured Income Fund
SPECIAL EX-DIVIDEND DATE
Hollywood Bowl Group, Victrex plc
AGMS
Avon Rubber, Euromoney Institutional Investor, Premier Veterinary Group , Redhall Group, Stride Gaming
FINAL DIVIDEND PAYMENT DATE
BBA Aviation 5% Cum Prf, McCarthy & Stone, Stride Gaming, WH Smith
FINAL EX-DIVIDEND DATE
Blackrock Income And Growth Investment Trust, Chrysalis VCT, Hollywood Bowl Group, Renew Holdings, Tharisa (DI), Tracsis, Victrex plc