Friday preview: HSBC, IAG and IHG before later NFPs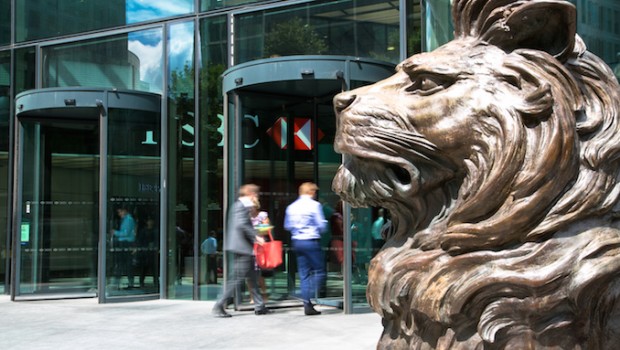 Friday's non-farm payrolls report in the States is the market's big event of the week, though confidence is sky high over a US rate hike in June, while in London the early focus will be on HSBC, IAG and IHG.
Earlier in the week the ADP measure of private employment in April showed a 204,000 rise in payrolls, which follows a revised 228,000 gain in March.
NFP growth has been incredibly volatile in recent months, with March's print showing an increase of just 103,000 following an above-trend increase of 326,000 in February.
For April the consensus forecast is for a NFP reading of 192,000.
Labour market conditions are continuing to tighten, but this has also led to a gradual slowing in the underlying trend for employment growth, pointed out HSBC, also noting that the Conference Board's consumer confidence survey showed households are still positive on the state of the labour market, although the net assessment was a little weaker than in March.
HSBC expected average hourly earnings rose 0.2% month-on-month in April, leaving the yearly rate of increase unchanged at 2.7%.
The ADP figure this week supported Andrew Hunter at Capital Economics' forecast that the official NFP data due will show overall payroll employment growth rebounding to around 175,000.
"Admittedly, the ADP report has never been a particularly good guide to the official payrolls figures, and it has actually been even less useful recently. Over the previous six months, the average difference between the ADP and BLS measures of private employment growth has been as high as 80,000," Hunter said, adding that other indicators also suggest labour market conditions have held up well in April.
Economists at RBC Capital Markets agreed broad labor market data continued to point to well above potential job growth, anticipating gains of 255,000 for headline payrolls, largely on the back of significant mean reversion in a handful of key categories.
"While the re-entrance of cyclical labor market participants (25-54 year olds) back into the labor force has likely put some downward pressure on wage growth recently, historically relevant leading indicators of wages are all pointing up and to the right."
COMPANY RESULTS
HSBC will report first-quarter results with its shares on the up from around 12-month lows at the start of the month.
Annual results in February saw profits fall short of expectations as Stuart Gulliver reported his final set of results as chief executive. Adjusted revenue increased 5% as bad debts eased and adjusted profit before tax dropped 9%, though statutory PBT more than doubled as big restructuring costs in 2016 dropped out of the numbers.
The dividend was maintained but analysts and investors were disappointed as there is no indication as to when growth was expected to resume, with signals of potential further share buybacks but nothing concrete.
A recent note from analysts at Credit Suisse, having enjoyed a trip to Asia, said the bank's focus was on expansion throughout the region, with underlying franchise development, rather than favourable rates/equity markets, driving growth.
New chief executive John Flint, who has spent his entire career with the bank, will make his first appearance as CEO of what he has called a "simpler, stronger and more secure" bank after his predecessor's reign.
Analysts at UBS expect adjusted PBT of $5.5bn for the quarter and said they "don't think there'll be anything new on capital returns this quarter but we do expect the firm to reiterate plans to return to a buyback" once issuance of its 'additional tier 1' bonds is complete, particularly given HSBC's 14.5% care capital ratio at the end of 2017 that is expected to have remained flat. UBS estimates assume a $4bn buyback in the second half of the year, a more aggressive rate of capital retirement than seen under previous plans.
Deutsche Bank noted that the quarter has seen moves in FX rates which are likely to impact HSBC's TNAV. the take-up of the Q4 dividend in scrip was low at just 9%, which is lower than its 30% assumption and HSBC's 25% planning assumption. "This means a better cash dividend yield for the quarter, but has a greater impact on TNAV and CET 1. This represents c.US900m / 10bps headwind on capital this quarter."
British Airways and Iberia owner IAG will also report on its first quarter, with City analysts forecasting earnings before interest, tax of €206m up from €170m a year ago.
"Airlines have been tremendous performers on a global basis over the past five years but mixed first-quarter updates from leading players in the USA have chipped away at some of the industry's stunning outperformance," said Tom Selby, senior analyst at broker AJ Bell, pointing to increased price competition and a surge in fuel costs due to the higher oil price.
He adds that IAG is a great example of how the European and global airline business is undeniably in better health than it has been for many years. High-profile failures elsewhere in the industry and capacity discipline have helped to boost load factors and therefore profits.
IAG's 2017 results showed higher sales and earnings, a decrease in net debt and an increased dividend, while CEO Willie Walsh announced a €500m share buyback, the third share buyback programme since summer 2015
InterContinental Hotels is also reporting Q1s.
Also looking to the US, broker Numis said that market data showed a very slight slowdown of 0.4 percentage points from the fourth into the first quarter 3.9% to 3.5% to lead it to expect IHG's Americas business to be broadly unchanged at around 3%.
"At the group level we expect circa 4% growth, with trading in Europe remaining strong," analysts said, pointing to STR data up 4.8% in the year to date.
Friday May 04
INTERNATIONAL ECONOMIC ANNOUNCEMENTS
Non-Farm Payrolls (US) (13:30)
PMI Composite (EU) (10:00)
PMI Composite (GER) (09:55)
PMI Services (EU) (10:00)
PMI Services (GER) (09:55)
Retail Sales (GER) (10:00)
Unemployment Rate (US) (13:30)
INTERIMS
Numis Corporation
Q1
HSBC, International Consolidated Airlines Group, International Personal Finance, Mail.ru Group Ltd GDR, Morgan Sindall, Smurfit Kappa Group
SPECIAL DIVIDEND PAYMENT DATE
F & C UK High Income Trust B Shares, Quartix Holdings , Spirent Communications
AGMS
Capital & Counties Properties , FBD Holdings, InterContinental Hotels Group, International Personal Finance, Microsaic Systems, Millennium & Copthorne Hotels, Morgan Sindall Group, Pearson, Rightmove
FINAL DIVIDEND PAYMENT DATE
AFH Financial Group , AIB Group, CRH, EMIS Group, Meggitt, Mithras Inv Trust, Nichols, Phoenix Group Holdings (DI), Quartix Holdings , Spirent Communications, Synectics
FINAL EX-DIVIDEND DATE
Croda International
INTERIM DIVIDEND PAYMENT DATE
Redrow, St Ives
QUARTERLY PAYMENT DATE
British Land Company, F & C UK High Income Trust