Friday preview: Global PMI surveys, euro area CPI in the spotlight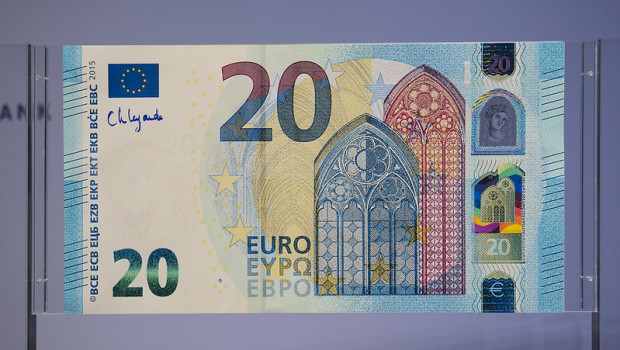 Investors would get a last close reading on the pace of economic activity in the euro area, UK and US before the year was out on Friday.
On home shores, at 0930 GMT, S&P Global's factory and services sector Purchasing Managers' indices for the UK were expected to reveal a further slight dip in activity levels during the month of December.
Also due out, overnight, consultancy GfK would publish its UK consumer confidence index, also for December, followed at 0700 GMT by retail sales data for November (consensus: 0.3% month-on-month) out of the Office for National Statistics.
In the euro area on the other hand, the latest PMIs were expected to show a slightly slower pace of contraction.
Investors on the Continent would also be keeping an eye out for a final reading on consumer prices in the single currency block covering the previous month.
Slightly stronger PMI readings were also anticipated in the US.
Friday 16 December
INTERIMS
Gore Street Energy Storage Fund
AGMs
Baillie Gifford Japan Trust, CQS Natural Resources Growth and Income
Argos Resources Ltd. (DI), Aeorema Communications, DX (Group)
AGMs
GS Chain, Sareum Holdings, Bellway, Up Global Sourcing Holdings, Thor Explorations Ltd (D
FINAL DIVIDEND PAYMENT DATE
Croma Security Solutions Group, Fidelity Emerging Markets Limited Ptg NPV, BlackRock Greater Europe Inv Trust, James Halstead, Craneware, Springfield Properties
INTERIM DIVIDEND PAYMENT DATE
CML Microsystems, Grit Real Estate Income Group Limited NPV, Asia Dragon Trust, Telecom Plus, B&M European Value Retail S.A. (DI), Seneca Growth Capital Vct B, Kainos Group, Gresham House Energy Storage Fund, Sainsbury (J), Riverstone Credit Opportunities Income, Whitbread, Henderson Opportunities Trust, Utilico Emerging Markets Ltd (DI), Tatton Asset Management, Calnex Solutions, Scottish American Inv Company, Momentum Multi-Asset Value Trust, Caspian Sunrise, Triple Point Social Housing Reit, VH Global Sustainable Energy Opportunities, Scottish Mortgage Inv Trust, Volex, Harmony Energy Income Trust, Witan Inv Trust, Wynnstay Properties, Coral Products, Atrato Onsite Energy
SPECIAL DIVIDEND PAYMENT DATE
Union Jack Oil, TotalEnergies SE
QUARTERLY DIVIDEND PAYMENT DATE
BP, Pershing Square Holdings Ltd NPV, Pershing Square Holdings Ltd NPV (USD)
UK ECONOMIC ANNOUNCEMENTS
GFK Consumer Confidence (00:01)
Retail Sales (07:00)
PMI Manufacturing (09:30)
PMI Composite (09:30)
PMI Services (09:30)
INTERNATIONAL ECONOMIC ANNOUNCEMENTS
PMI Manufacturing (GER) (08:30)
PMI Composite (GER) (08:30)
PMI Services (GER) (08:30)
PMI Composite (EU) (09:00)
PMI Manufacturing (EU) (09:00)
PMI Services (EU) (09:00)
Consumer Price Index (EU) (10:00)
Balance of Trade (EU) (10:00)
PMI Composite (US) (14:45)
PMI Manufacturing (US) (14:45)
PMI Services (US) (14:45)