Friday preview: EU reaction, British Parliament in focus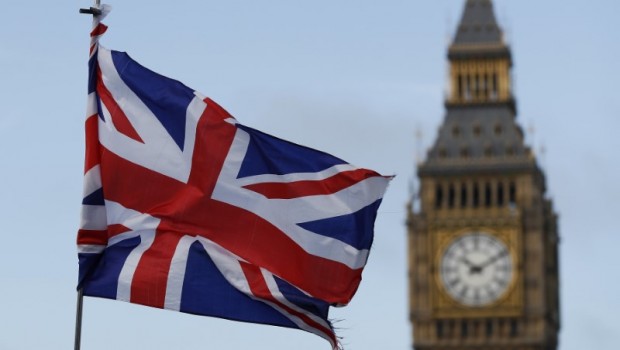 All eyes will continue to be trained on Westminster at the end of the week.
Following Parliament's decision overnight not to take back control of the withdrawal process, either by supporting a second referendum or by permitting so-called indicative votes, the latter by just two votes, investors will be trying to assess whether or not an expected third bid by the Prime Minister to push her proposal through will succeed.
Some analysts continued to believe that it was only a question of time before May was forced to alter the Political Declaration so as to offer a softer form of Brexit, which might allow her to clinch the votes that she needed.
Nevertheless, May's own hold on power now seemed to be somewhat in doubt.
It also remained to be seen what Brussels's response would be.
Commenting on Thursday's votes in Parliament, Chris Beauchamp at IG said: "Parliament has voted for an extension to Brexit, in a move that will provide relief to those concerned about a deal but also cause a sigh of despair for the millions who are now thoroughly bored of Brexit.
"The vital element is time, time to see if the Withdrawal Agreement can get through on the third try (or even, as rumours suggest, the fourth), and if not, to work out a new approach that will mean the EU can grant the UK a much longer extension. Remarkably the PM has managed to win one vote, defeating an amendment that would have required a series of indicative votes, although that may still happen next week anyway.
"As with the Meaningful Vote on Tuesday, and the overall result yesterday (leaving aside the government defeat), the result was broadly expected, and so sterling's reaction has been muted. Questions however will be asked whether the PM can cling on much longer however, and whether that leads to a general election. Much of sterling's rally has been built on expectations of no deal being avoided and a soft Brexit resulting, or even a second referendum, but a general election would threaten to undermine these assumptions."
Against that backdrop, a barrage of US economic indicators is scheduled to be published later in the session on Friday, including figures on industrial production covering the month of February and a preliminary reading on the University of Michigan's consumer confidence index for March.
Among those companies due to update markets on Friday is Berkeley Group Holdings.
Ahead of the homebuilder's trading update, Numis's Chris Millington noted how at the time of its half-year numbers the firm had described the market backdrop as "stable".
Nevertheless, the company was lapping "exceptionally strong" comparables, he pointed out, and margins were on their way back down following the "very strong" levels seen over the last few years.
The analysts did believe the London housing market was now bumping along the bottom, what with transaction volumes reminiscent of the lows seen during the 2008/9 downturn.
But there were few signs of any improvement feeding through yet, it remained a "challenging" market and the company's return to the London land market would still take a couple of years to manifest itself in the form of higher earnings, Millington said.
Indeed, he expected earnings to keep falling in 2020; hence, the current valuation for the shares relative to the sector looked "high".
Consensus was expecting the homebuilder's profit before tax to slide from £934.9m one year ago to £683m.
Friday March 15
INTERIMS
Wetherspoon (J.D.)
INTERIM DIVIDEND PAYMENT DATE
Finncap Group , Gateley (Holdings) , Knights Group Holdings , Motorpoint Group, SSE
QUARTERLY PAYMENT DATE
Aberdeen Standard Equity Income Trust , Canadian General Investments Ltd., Carnival
INTERNATIONAL ECONOMIC ANNOUNCEMENTS
Capacity Utilisation (US) (13:15)
Consumer Price Index (EU) (10:00)
Industrial Production (US) (13:15)
U. of Michigan Confidence (Prelim) (US) (14:00)
FINALS
Eurocell , Restaurant Group
AGMS
LG Electronics Inc GDS (Reg S)
TRADING ANNOUNCEMENTS
Berkeley Group Holdings (The)
FINAL DIVIDEND PAYMENT DATE
Avon Rubber, Impax Asset Management Group, JPMorgan Russian Securities, LLoyds Banking Group 6.475% Non-Cum Pref Shares