Commodities: IEA warns of another boom-bust cycle in oil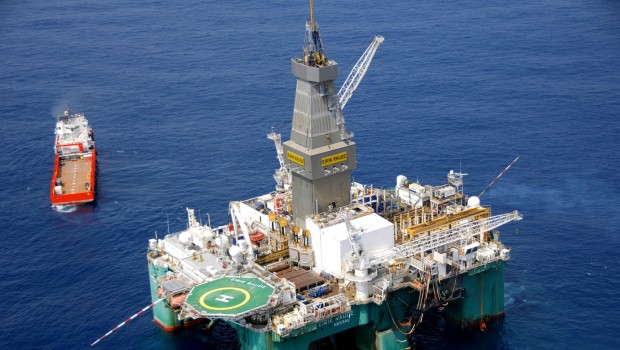 Commodities were broadly lower as the US dollar notched up fresh multi-year highs, even as analysts sounded a bullish note on oil and gold.
Front month Brent crude futures fell back, albeit following sharp gains in the previous session, with Brent down 0.5% to $46.72 while West Texas Intermediate was drifting 0.2% lower to $45.71 on the ICE.
To take note of, Russian energy minister Alexander Novak reportedly said there were good odds that OPEC members would agree on the details of an oil output cut by 30 November, when the cartel was next scheduled to meet.
In parallel, the US Department of Energy reported that commercial oil stockpiles rose by 5.3m barrels a day during the week ending 11 November.
On a longer time horizon, the rich world's energy watchdog, the International Energy Agency, warned that investment in exploration and development of new fields needed to recover in order to avoid demand outstripping supply at the start of the next decade.
"We estimate that, if new project approvals remain low for a third year in a row in 2017, then it becomes increasingly unlikely that demand... and supply can be matched in the early 2020s without the start of a new boom/bust cycle for the industry," the IEA said in its World Energy Outlook.
Natural gas futures on NYMEX on the other hand were up by 2.07% and changing hands at $2.77/MMBtu.
Acting as a backdrop, as of 1853 GMT the Bloomberg commodity index was falling 0.48% to 82.88, while the US dollar spot index was edging higher by 0.29% to trade at 100.43, with the latter having hit a 14-year high of 100.56 earlier in the day.
December 2016 gold futures were little changed however, trading down by only 0.02% to $1,224.20/oz. on COMEX, while spot platinum was higher by 0.52% at $944.48/oz..
Analysts weighed in with positive views for the yellow metal too, with Capital Economics telling clients that "the bigger picture is that the precious metal is likely to remain in strong demand as insurance against many potential shocks – whether economic, financial or geopolitical."
UniCredit was of a broadly similar view.
"Gold will remain vulnerable to further pressure in the short term while markets also continue to price in a December rate rise by the Fed. But once prices have adjusted, the bull market should continue, partly due to the inflationary implications of Trump's proposal to fund the massive infrastructure investments via debt issuance.
"But also because the outcome of the US election signals rising populist sentiment, which could have deeper ramifications in Europe where there are several key elections next year," UniCredit said.
Among soft commodities, March 2017 CBoT corn was losing 0.50% to $3.4775 a bushel, while CME live cattle was gaining 1.74% to $1.0838/lb..