Commodities: Grain prices buffeted by mixed reports on Chinese agricultural purchases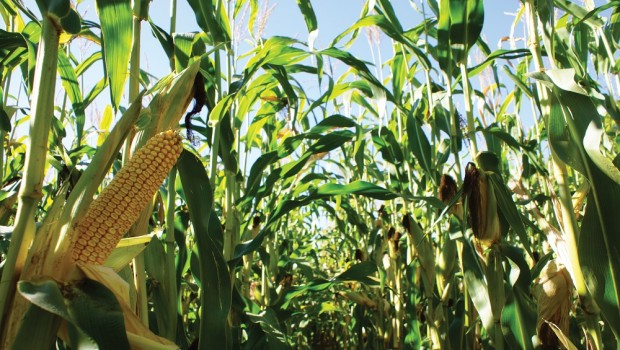 Futures were little changed outside of soft commodities and copper as traders waited for further clues as to the most likely path forward for US interest rates, in particular, and as pertained to the ongoing US-China trad standoff.
In related news, speaking at an event hosted by CNBC, US national economic adviser Larry Kudlow reportedly said the US President had agreed at the end-June G20 leaders' summit not to impose further tariffs but that Beijing was expected to move quickly on agricultural purchases even as trade talks were underway.
According to Reuters, Kudlow later said no specific timetable for purchases had been agreed.
"No timeline. Quality not speed," he reportedly added.
Earlier, citing sources, Reuters had reported that there were different views in Beijing and Washington as to what exactly was agreed at the G20 around agricultural purchases by Presidents Donald Trump and Xi Jinping.
As of 1944 BST, the cotton#2 contract on ICE for December delivery dropped by 3.66% to $0.6324 on ICE, alongside falls of roughly 1.7% for near-dated corn and wheat on the CBoT.
Meanwhile, the Bloomberg commodity index was edging up by 0.13% to 79.13 and the US dollar spot index had added 0.10% to 97.4770.
Possibly related to the above, three-month LME copper futures slipped from $5,877 per metric tonne at the open to end the day at $5,822 per tonne.
Commenting on that move, analysts at Sucden Financial told clients: "Generally routine trading day with LME price action 'mixed' as markets seek some clearer direction and concerns over future global growth continue to weigh."
Gold futures were little changed, ending the day up by just 0.04% to $1,400.50/oz. on COMEX.
Front-dated Brent crude oil was also quiescent, edging up by only 0.09% to $64.17 a barrel on ICE even after Iran made renewed threats against UK tankers transiting through the Strait of Hormuz.
In its latest Short-Term Energy Outlook meanwhile, published on Tuesday, the Energy Information Administration forecast that global oil stockpiles would build at a rate of 0.1m barrels a day in 2019 and 2020.
The EIA, the US Department of Energy's statistical arm, also lowered its projection for global oil demand growth in 2019 by 200,000 b/d versus the June STEO to 1.1m b/d.
August gasoline futures however were up by 1.43% to $1.9285 a gallon on NYMEX.