Commodities: Gold futures jump further past $1,400/oz.. mark on COMEX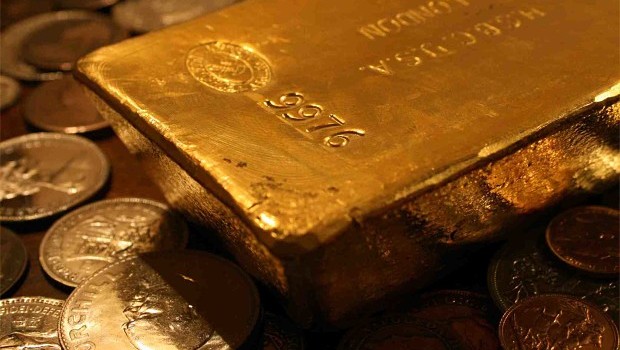 Gold futures climbed further past the psychological $1,400/oz. mark on COMEX amid ongoing speculation that the US central bank might be nearer to starting to cut interest rates and negative news-flow around the geopolitical tensions in the Persian Gulf.
As of 1857 BST, August-dated gold futures on COMEX were adding 1.29% to $1,418.20/oz. and near their highest levels since August 2013.
In the background meanwhile, the US dollar spot index was drifting lower by 0.17% to 96.06 with the Bloomberg commodity index rising 0.72% to 79.40.
Some analysts, but certainly not all, believed risk apetite might have further to run, pointing to a drop in the US dollar below trendline support to back up their case, but at the same time were noting that the Iranian situation was a "wildcard".
On Saturday, the US President had announced that Washington would impose "major" new sanctions on Tehran and France, Britain and Germany warned Iran of "serious consequences" should it stop complying with the 2016 nuclear deal signed with them, the US, China and Russia.
Natural gas futures were also higher, with the July 2019 contract on NYMEX bouncing back by 5.08% to $2.30/MMBtu, although front dated Brent was off by 1.06% to $64.51 a barrel.
Among soft commodities, the September contract for wheat on CBoT was higher by 2.26% at $5.4275/bushel.
Three-month copper on the LME meanwhile ended the day at $5,960 per metric tonne after starting the day out from $5,966.
"Major equity markets were trading "mixed" with little directional influence as investors eye developments in the middle east and look ahead to the G20 summit in Japan later this week," said traders at Sucden Financial.